Beach and nautical fabrics
|
All posts may contain affiliate links.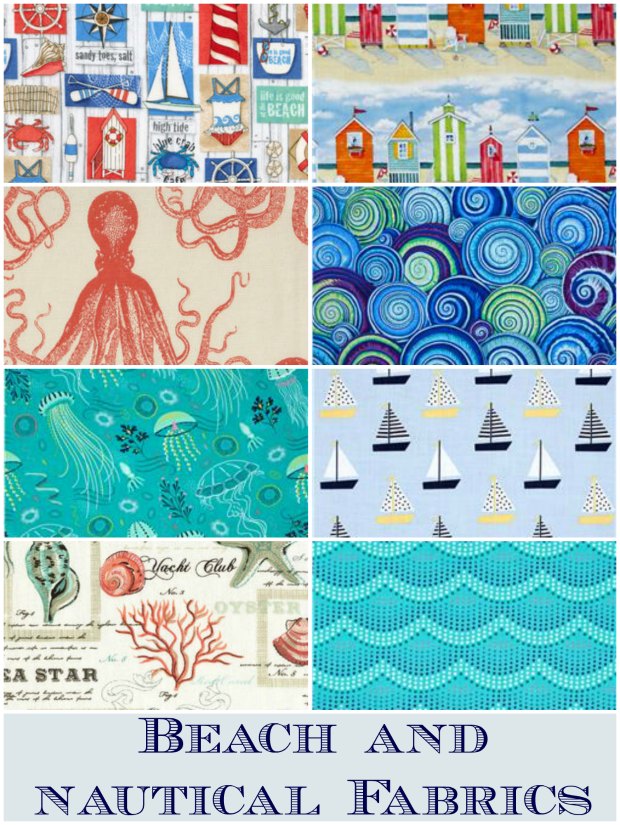 Do you have a favorite bag you love to use in summer, for trips to the beach, the pool or on vacation? We're seeing so many great bags at this time of year, made using beachy, seaside and nautical fabrics. Turn any bag pattern into the perfect summer bag when you pick the perfect summer fabrics.
From tote bags, to wallets, to backpacks, to fancy purses and clutch bags – they are all the perfect way to enjoy these tropical, seaside and nautical fabrics. Some of these are very popular and are already a little low in stock at the time we put this collection together, so there is a danger of some sell-outs. Apologies if the link goes to an out of stock page. If you see one you like and there is only a few yards left – grab it while you can. These fabrics are timeless!
Here are a few of our favorites to drool over.