Clear View Pouch sewing pattern (4 sizes with video)
|
All posts may contain affiliate links.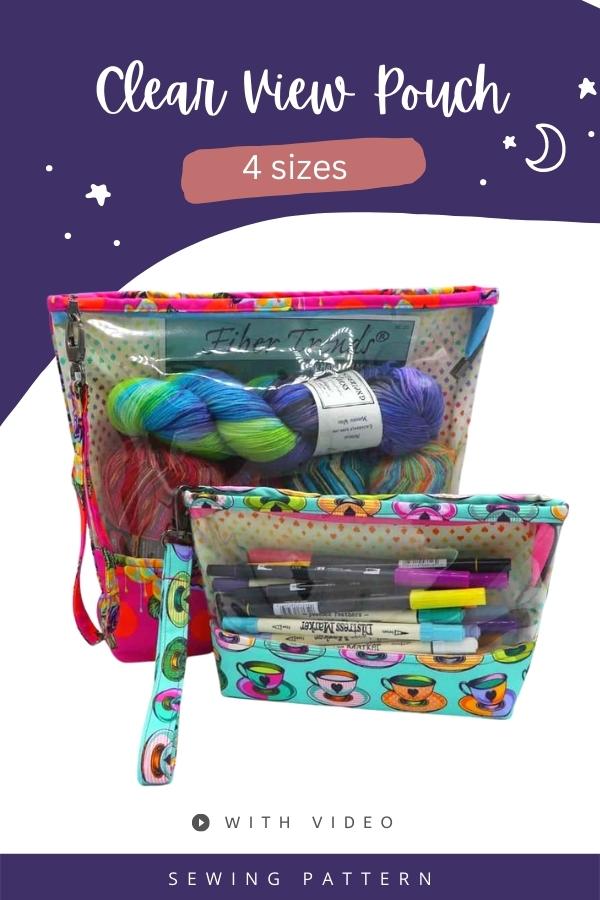 The Clear View Pouch features a continuous zipper to provide a wide opening at the top of the pouch, an expandable bottom that folds flat when the pouch is not in use, and seams that are completely finished on the interior with no raw edges or bindings.
The pattern comes in four sizes, so there is always going to be a pouch size that is perfect for what you need to store.
These pouches are ideal for using up your fabric scraps. They are ideal for mixing and matching smaller pieces of fabric to make a fun and scrappy pouch with all those last precious bits of your favorite fabrics. The lining is visible through the clear section so even that can be beautiful too.
Sizing info of the four pouch sizes:
– Large = 12″ high by 12″ wide by 3″ deep.
– Medium = 10″ high by 10″ wide by 3″ deep.
– Small = 8″ high by 8″ wide by 3″ deep.
– Mini = 6″ high by 8″ wide by 3″ deep.
Video tutorial:
Besides producing a written tutorial the designer has also produced a YouTube video tutorial which you can watch below:
Fabric recommendation:
The project is best suited for 100% cotton quilting fabric.
Materials needed for the large pouch. (The other sizes are shown in brackets if they are different):
½ a yard of exterior fabric. (One fat quarter for the mini pouch),
½ a yard of interior fabric. (One fat quarter for the medium, small, and mini pouches),
¼ yard of 16 gauge vinyl,
⅔ yards of Pellon SF 101. (½ a yard for the medium, small, and mini pouches),
½ a yard of Pellon 987F. (⅓ of a yard for the small pouch, and ¼ of a yard for the mini pouch),
One 34″ long #5 zipper split in half. (30″ long for the medium pouch, 26″ long for the small and mini pouches),
One zipper pull that has an opening in the pull large enough to attach the (optional) wristlet strap,
One ¾" swivel clip,
One zipper end cap.
Check out our RESOURCES PAGE full of great recommendations and links for fabric stores and suppliers, interfacing and stabilizers, hardware resources, and zippers.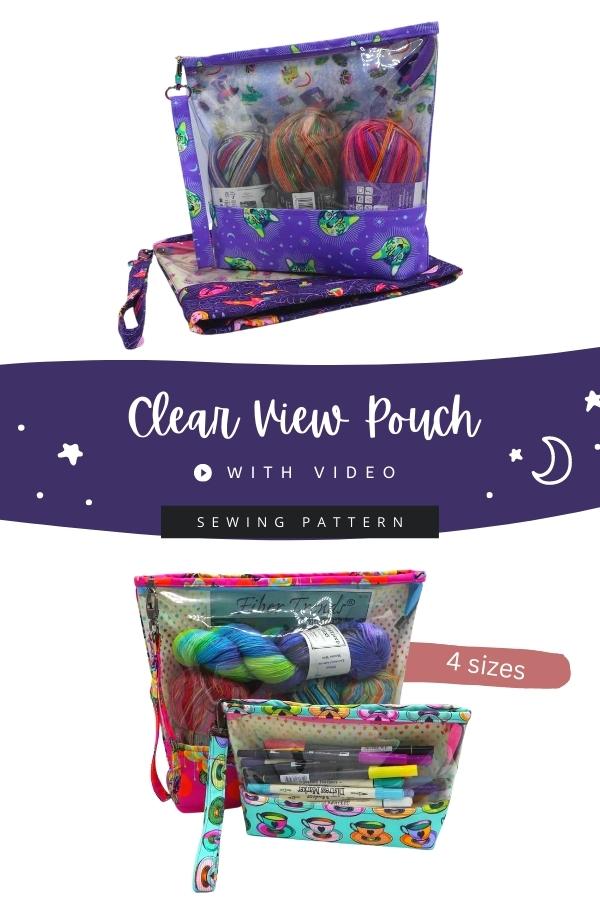 Please note that you will have some leftover materials when you have finished making your pouches. Perfect for saving up to make more pouches!
The pattern:
The PDF pattern contains eight pages of step-by-step written instructions with color illustrations on how to construct the pouch. There is also a companion video tutorial for each step in the construction which you can access from within the PDF file.
The pattern gives all the written instructions and cutting charts to make the pouch in four sizes. To make the pouches in the sizes featured in this pattern, use the provided cutting charts. There are no printed templates for this pattern, simply cut your fabric straight from the measurements provided. Measurements given in the companion video are for a different size pouch but the construction is the same.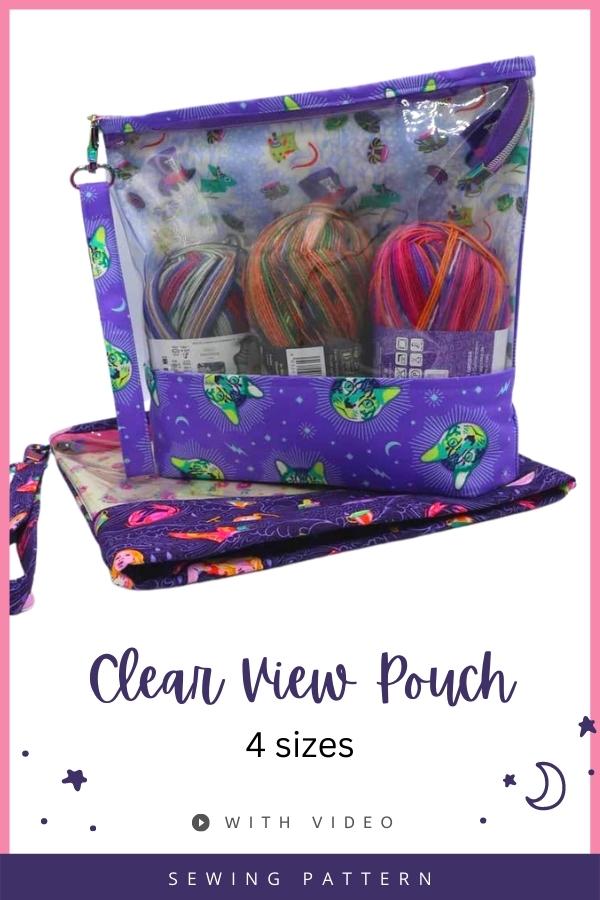 If you would like to download the pattern you can click on the blue button below.
And if you would like to see other bag sewing patterns from this designer then you can click on the red button below.