Tablet Tote Bag sewing pattern
|
All posts may contain affiliate links.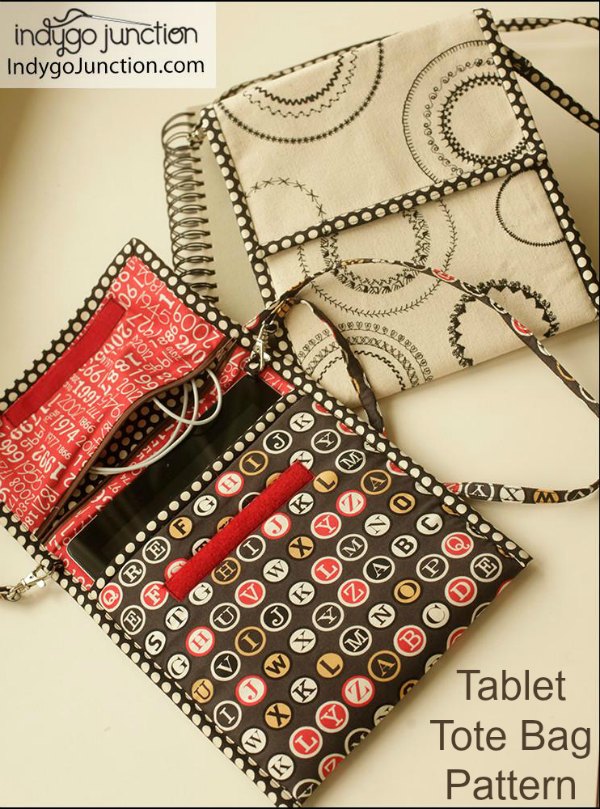 If you want to protect your tablet in style then here is an excellent sewing pattern to make this padded Tablet Tote Bag.
Inside the Tablet Tote Bag, you will find a zippered compartment to hold earphones or a power cord. The handy carrying strap is removable to easily tuck the tote into another larger case.
The basic requirements to make the Tablet Tote Bag are shown below but if you want to use some decorative stitching then there are some additional materials needed. You can find out exactly what by clicking on the link below, where you will also find details of the sewing pattern.
When finished this Tablet Tote Bag measures approximately 9-inches wide by 10-inches high when folded.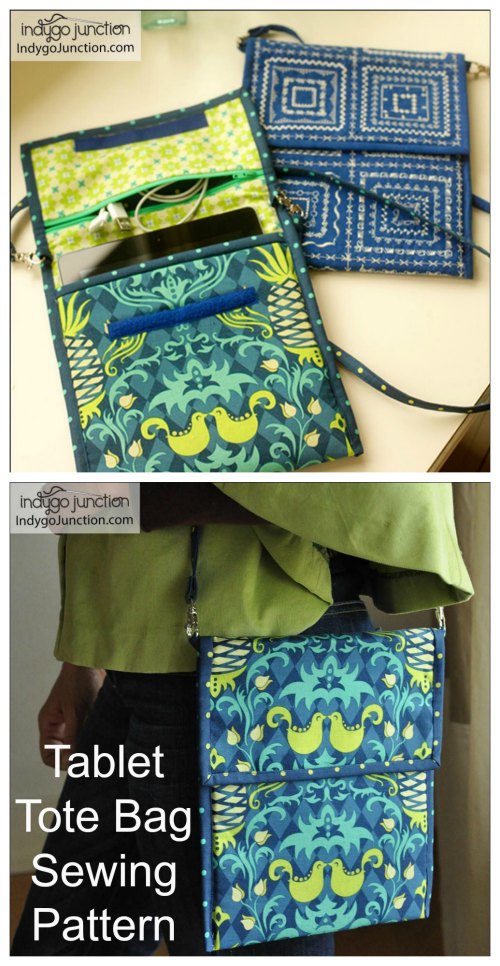 What you will need to make the Tablet Tote Bag:-
3/4 of a yard of fabric for the outside and strap,
3/4 of a yard for the lining and tabs,
1/4 of a yard of fabric for the inside pocket lining,
1/4 yard of fabric for the binding (or buy some ready-made binding),
1/2 inch by 42-inch fusible interfacing for the strap,
12 inch+ nylon zipper,
5-inch piece of Velcro,
25-inch by 9-inch piece of polyester foam such as By Annie's Soft and Stable,
Two small swivel lobster clasps,
If you would like to download the pattern you can click on the blue button below.
We think you'll like these patterns for storage and organizers to sew
We know our readers just love to sew storage and organizer projects so we've got lots of them. We've handpicked some of our favorites to feature in our pattern store. These are some of the most popular that are readers are sewing now!