Class – Colorful Patchwork Bags & Baskets
|
All posts may contain affiliate links.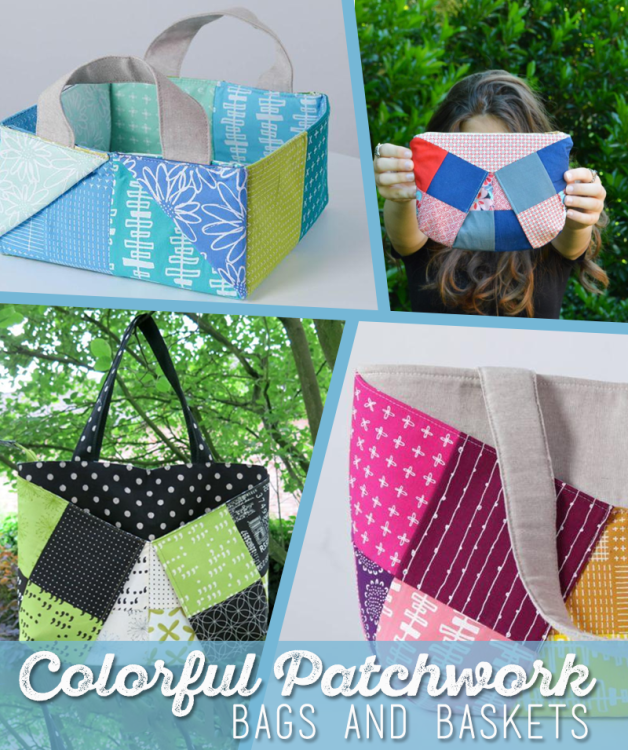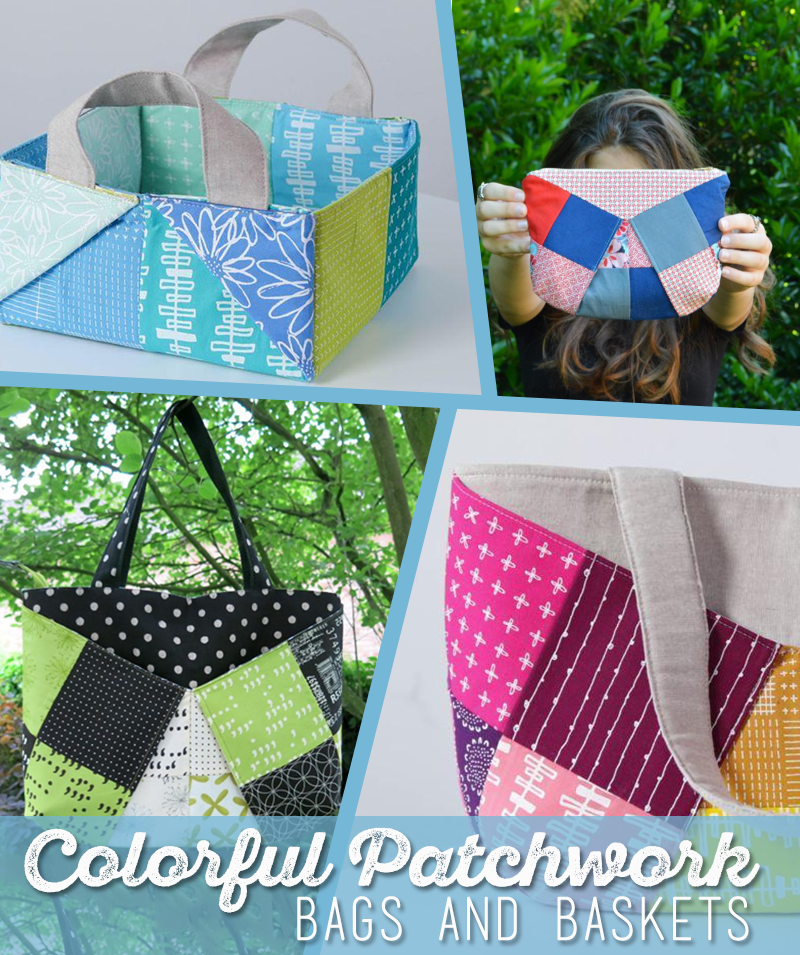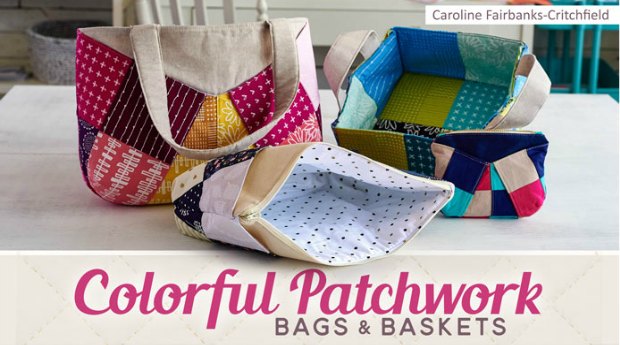 Any quilters out there? Or ladies who love to collect and sew with scraps? Then this could be the perfect class for you. Combine your love of small and colorful pieces of fabric, piecing, and bag-making to create these fun Colorful Patchwork Bags and Baskets with this recently released class on Craftsy.
Once you learn how to make these bags, you won't want to stop. Popular SewCanShe blogger Caroline Fairbanks-Critchfield shares quick and easy techniques that can be used to stitch any size of bag or pouch you wish. These beauties make sought-after gifts, and because they're so simple to make, you won't mind whipping one up for everyone in your life!
With 6 full HD video lessons, you'll learn how to sew zipper bags, tote bags and baskets – in any size!