Craftsy Class Sale – ALL at just $19.99
|
All posts may contain affiliate links.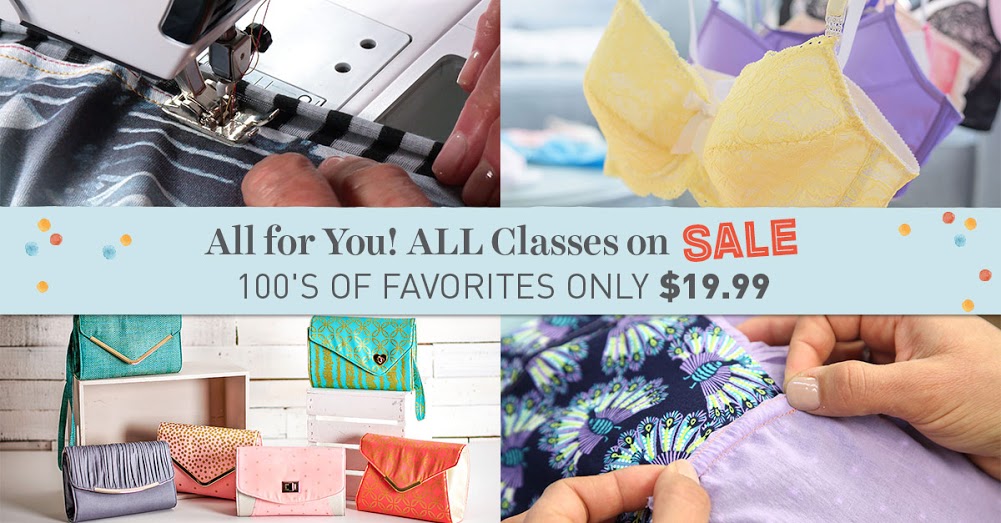 Yay, we have great news to share with you today. Craftsy have just launched a new class sale and it's a great one. We all have a price point where we'll invest in a class, and $19.99 is usually about the best prices you'll see all year on Craftsy.  When you see that price, you know it's time to empty your wishlist into your shopping cart and stock up for weeks of new sewing and crafting skills.
We're delighted to tell you that a $19.99 across the board sale starts today on ALL their sewing, quilting and crafting classes. You simply can't get better online sewing instruction from all the very best and most experienced teachers and sewing experts.
Here are direct links to some of our favorite bag sewing classes, but remember, Craftsy also does SO much more. So if you are looking to try Thai cooking, or hubby fancies improving his family photography skills, or your daughter wants to learn beginner quilting or cake decorating, then Craftsy has you covered.  Click the picture to go directly to the class, or CLICK HERE for all sewing and quilting classes at $19.99 or less.
[EDIT – Craftsy told us ALL classes would be $19.99 or less, but as of Friday we're still seeing some of the sewing classes at half price, some being higher than the $19.99.  Remember Craftsy has a 30-day money back/price difference guarantee so if you buy at a higher price and then it drops Craftsy will refund the difference.  We'll update you on any price changes on the Facebook page.]