Everyday Seat Belt Bag sewing pattern
|
All posts may contain affiliate links.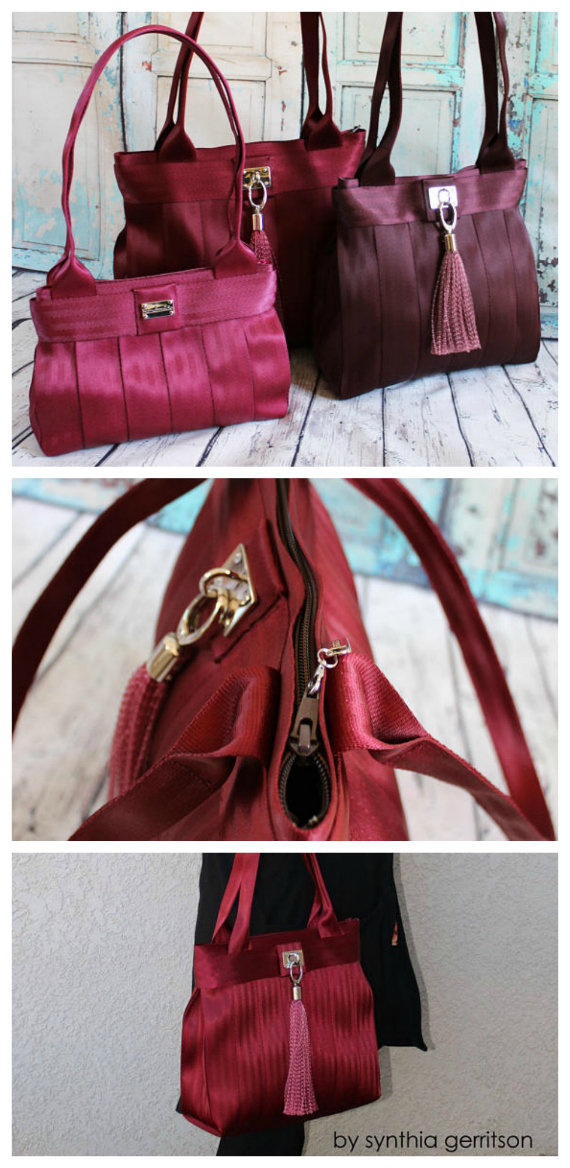 This pdf pattern makes a very stylish bag from seat belt webbing named The Everyday Bag. The materials that seat belts are made from are shiny, luxurious, extremely durable, and both easy to clean and to sew. The Everyday bag is a spacious bag that you can make in three different sizes and is ideal for advanced intermediate sewers.
The Everyday bag features:-
Pleated side panels for additional interior space,
A zipped top that keeps items secure,
Two bellow inside pockets,
One zipped inside pocket,
26″ long handles with an 11 1/2″ drop.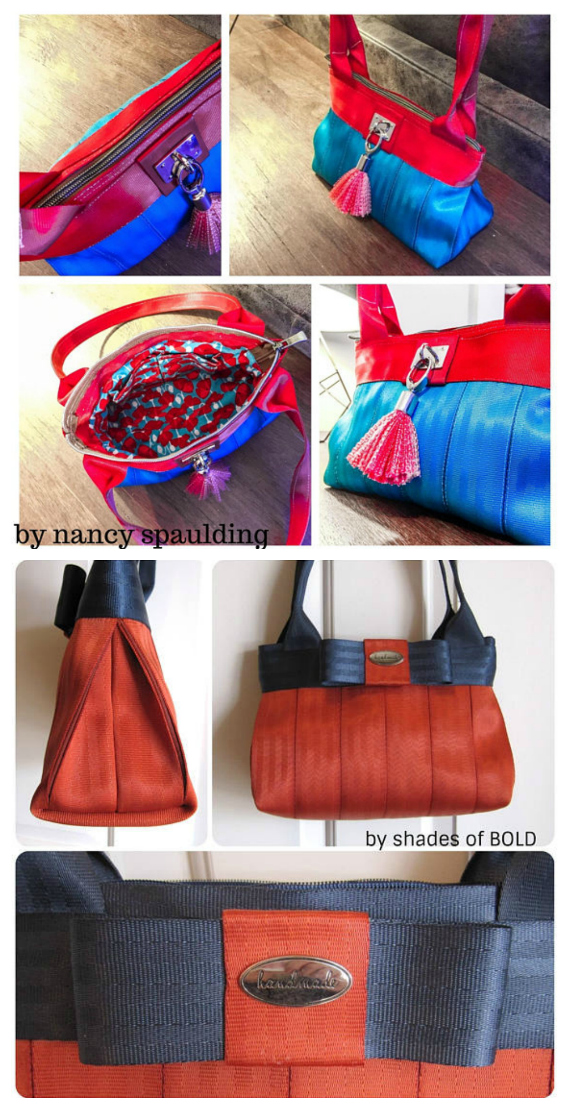 The final sizes of each of the completed bags are as follows:-
The short bag is 12″ wide by 8″ tall by 4″ deep
The medium bag is 12″ wide by 11″ tall by 4″ deep
The Tall bag is 14″ wide by 12″ tall by 4″ deep.
Not sure where you might find seatbelt webbing? The designer has it in her store in a lot of great colors. You can also find it at very reasonable prices and lots of colors on Amazon here.
Click here for the Bag pattern
We think you'll like these patterns for storage and organizers to sew
We know our readers just love to sew storage and organizer projects so we've got lots of them. We've handpicked some of our favorites to feature in our pattern store. These are some of the most popular that are readers are sewing now!