Card It Card Pouch- free
|
All posts may contain affiliate links.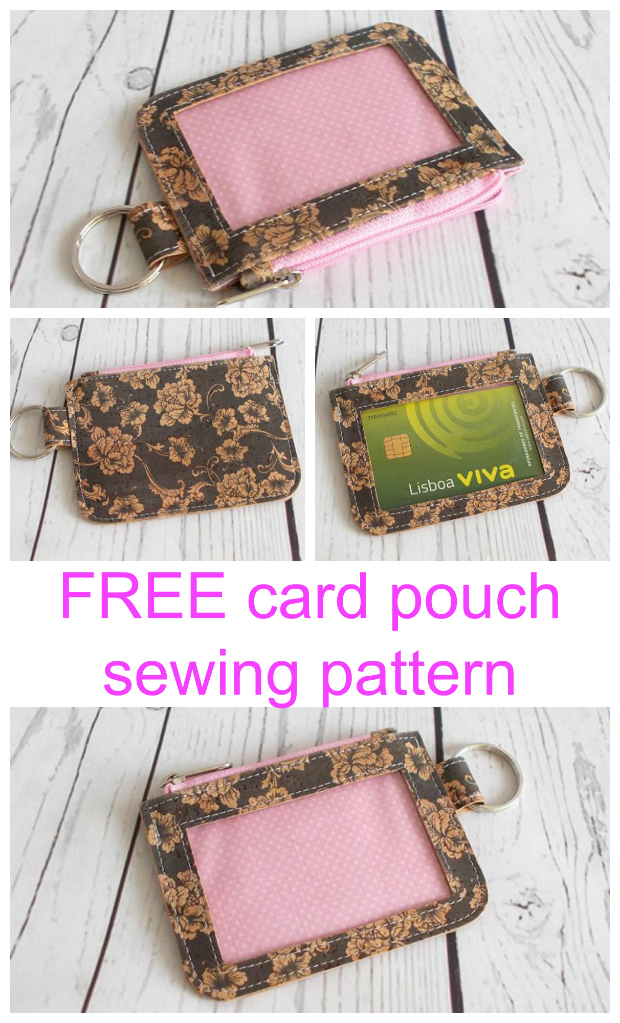 This little card pouch has 1 pocket / divider on the inside and it closes with a zipper. It also has a split ring so you can put your keys on it, or you could add a lanyard.
This pdf downloadable pattern and instructions are easy to follow and suitable for beginners. It has 10 pages with detailed instructions, fully illustrated with colour photographs and real size pattern pieces.
This card pouch has RAW EDGES, so it should be made with non-fraying materials like cork fabric, kraft tex, felt, vinyl, leather, etc..
Sizing / Finished Measurements: 3 1/8" (h) x 4 1/2" (w)
RECOMMENDED WITH THIS PATTERN