Fabric sewing basket pattern
|
All posts may contain affiliate links.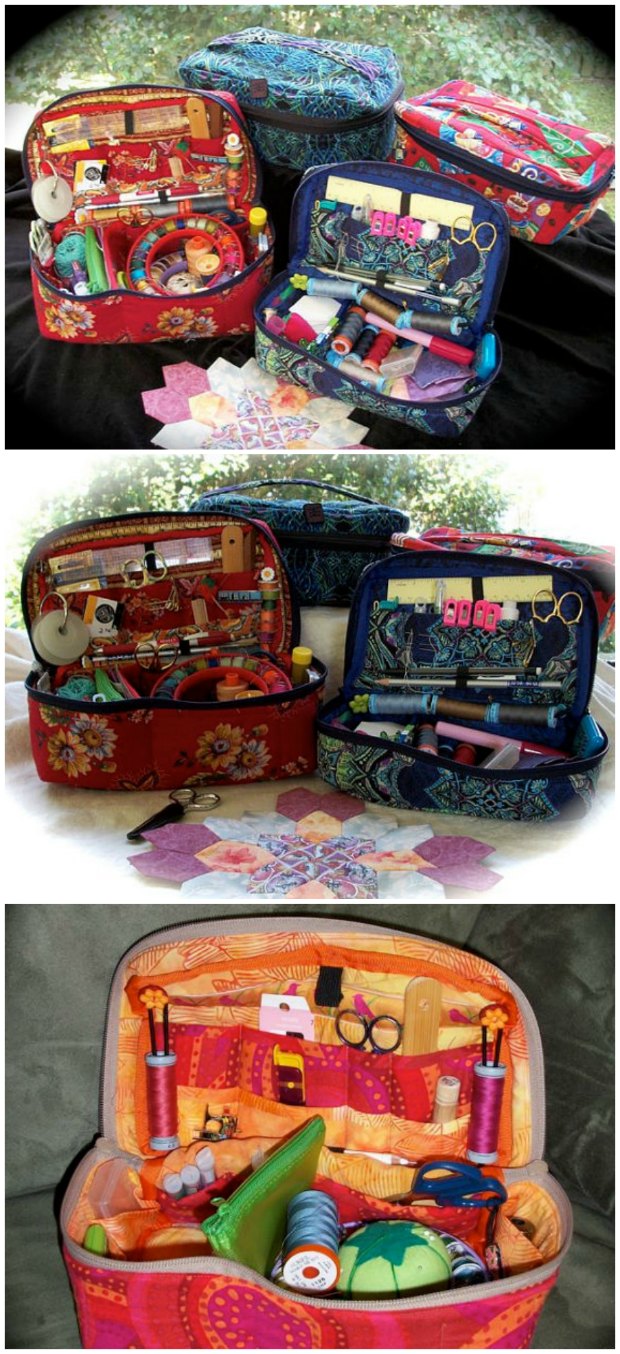 Looking for the perfect sewing basket? Make your own to fit your stitching needs. Great for Applique, English Paper piecing, hand work or for taking to a quilting class or sewing bee. The pattern includes 2 sizes, a large for almost everything you'll need, and a small one project travel size. They could also be used for other things – such as knitting, quilting, beading, cosmetics, toys and other hobby supplies.
Simple enough to make a few! Design pockets for tools you have and things you want to carry. This is a paper pattern for making your own basket.
This is an intermediate level sewing pattern.
Approximate sizes for finished baskets:
Large: 9 1/2″ x 5″ x 6″
Small: 8 1/2″ x 5 x 3 3/4″
Materials needed to make both sizes:
3/4 yard fabric for outside
3/4 yard fabric for inside lining
1/2 yard Soft and Stable by Annie, or alternative such as headliner foam, or FlexFoam
scraps of cotton batting or fleece
3 yards 7/8″ ribbon to use as a seam binding for inside the box
a few pretty buttons for decoration
One 22″ purse zipper for large bag, and one 18″ purse zipper for the small bag.
1 piece of plastic canvas for base
thin elastic hair bands for thread holders (2 per bag)
You will receive a pattern for rotary cutting, with detailed instructions and illustrations.