Grace Crossbody Purse sewing pattern
|
All posts may contain affiliate links.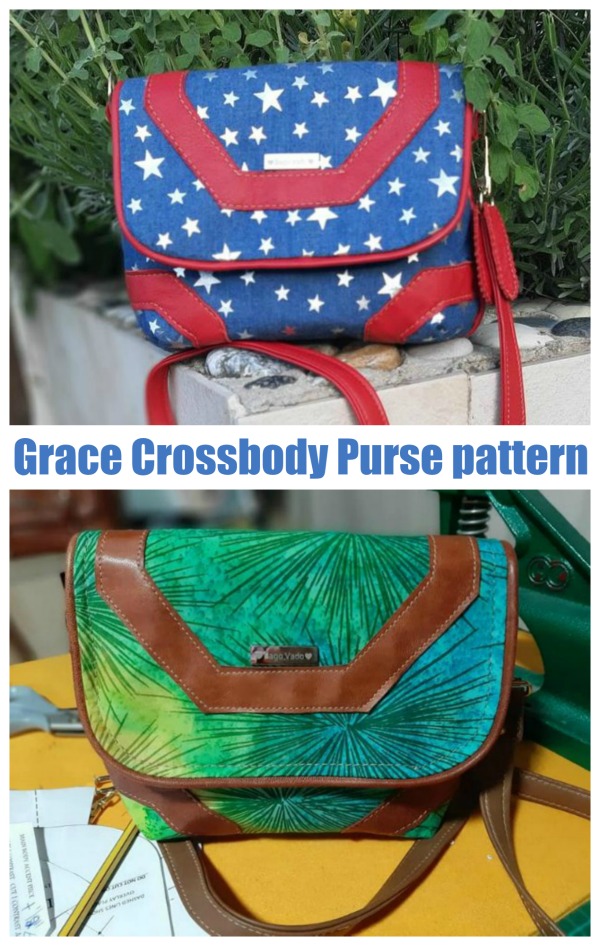 A stylish crossbody purse with optional decorative overlays using vinyl or cork. Minimum hardware is needed for quick sewing.
Grace is a stylish and fashionable medium size crossbody bag. She has an outer zipper pocket, lining zipper pocket and a curvy beautiful body.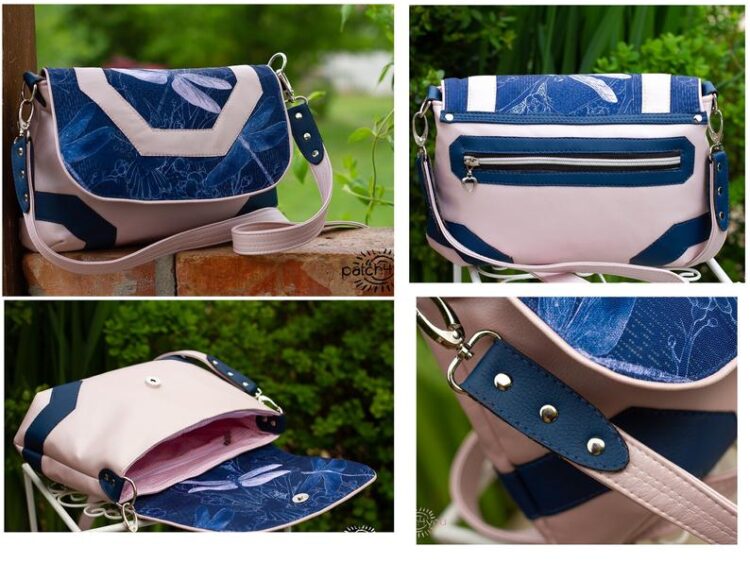 Accent pieces on the back and front main body give her an extra classy look. While piping and an accent piece on the flap gives her a unique touch. The body of the purse can be made with any of your usual bag-making fabrics, or leather, cork or vinyl. Mix and match all of the piping and accent pieces for a unique look.
This is a quick to sew pattern which is full of possibilities and is great for an advanced beginner sewer.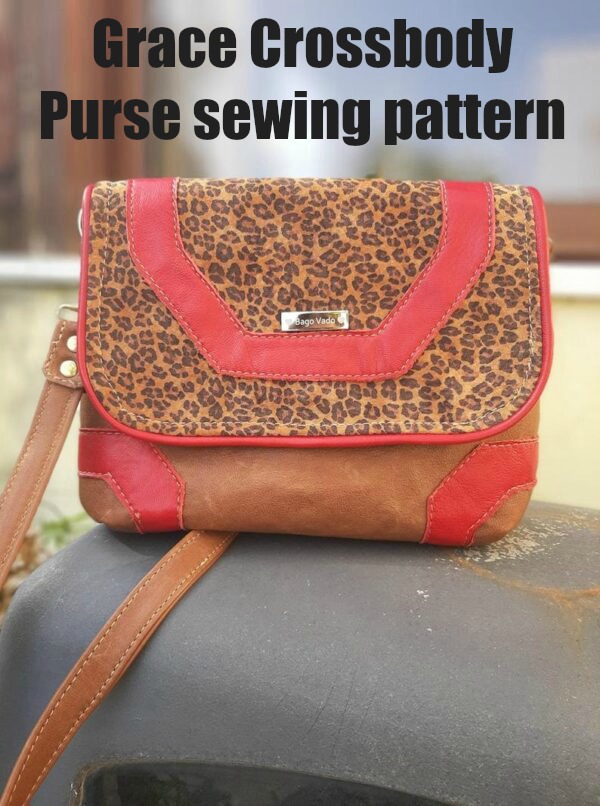 Grace is designed to allow for a minimum of hardware use, but you can add in as much bling and fancy hardware as you like. A design that makes you go wow!
Sizing info:
When you have finished making yourself a Grace Crossbody Purse it will measure approximately 7 ½" tall by 10 ½" wide by 4" deep.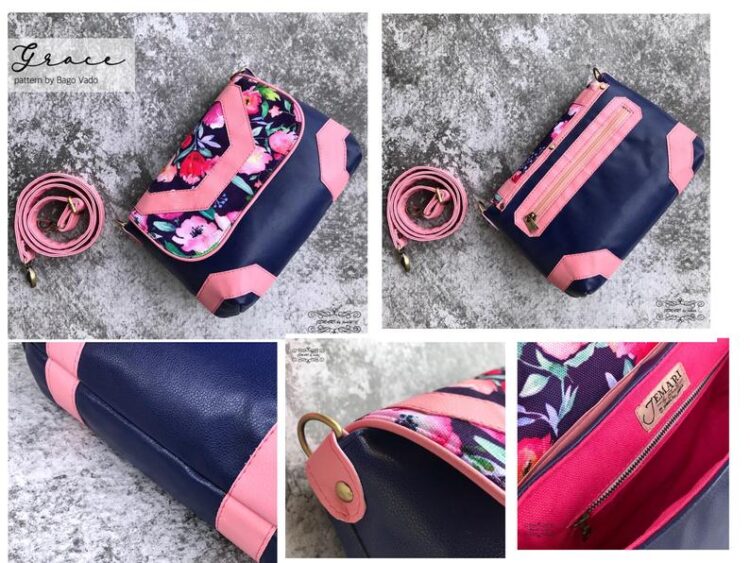 The designer has included easy tricks and tips for piping placement in the pattern. So many step-by-step written instructions followed with nice large pictures. Pattern pieces are drafted with detailed writing guide placements. Stylish decorative ends and side connectors are included as pattern pieces ready for you to print them out. Cut them out and bling your beautiful purse.
Here are all the patterns for this designer
This isn't quite what you are looking for? We have links to thousands of bag sewing patterns, tutorials, sewing videos and tips and lots more on our
Pinterest
account. Come and follow us, and save some of your favorites to your own boards for later.
Sew more crossbody bags and you'll be happier - we promise 😉
For the easiest shopping and days out, you can't beat a crossbody bag for leaving you hands-free. We've got 60+ of our favorite crossbody bag patterns hand-picked for you in the store. Go to the shop page to find them all saved by category.