Aurora Triple Zip Crossbody Bag sewing pattern
|
All posts may contain affiliate links.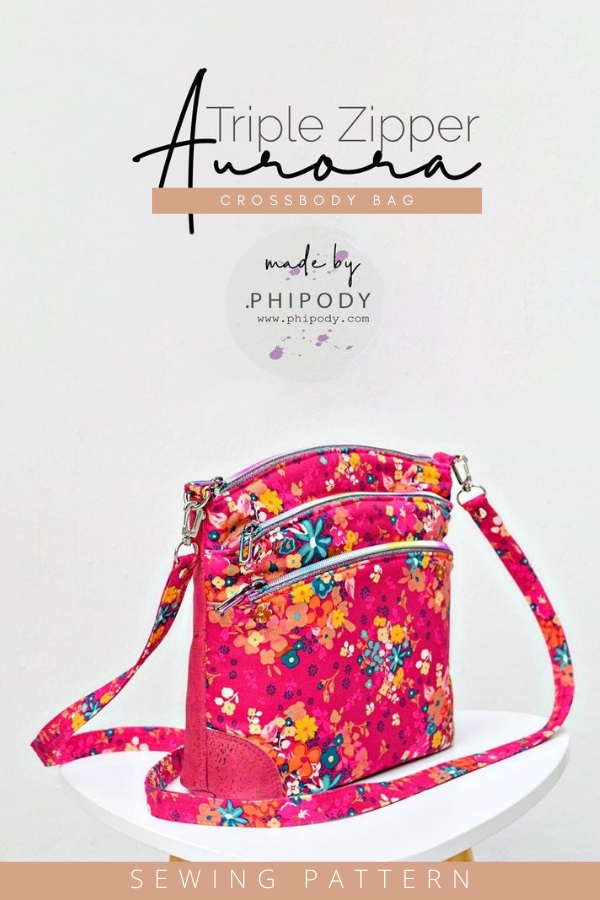 The Aurora Triple Zip Crossbody bag is a perfectly sized crossbody bag convenient for everyday use. Featuring interior multifunction pockets, an exterior slip pocket, and three exterior zippered pockets, the Aurora Triple Zip bag is designed to keep keeps essentials close at hand.
The Aurora Triple Zip Crossbody Bag has the following excellent features:–
Basic front option suitable for panels/embroidery/large prints,
Color-blocked exterior front with slip pocket option,
Three exterior zippered compartments,
Interior slip pocket with slots for credit cards and a pen,
Adjustable crossbody strap,
Projector/Copy Shop file included.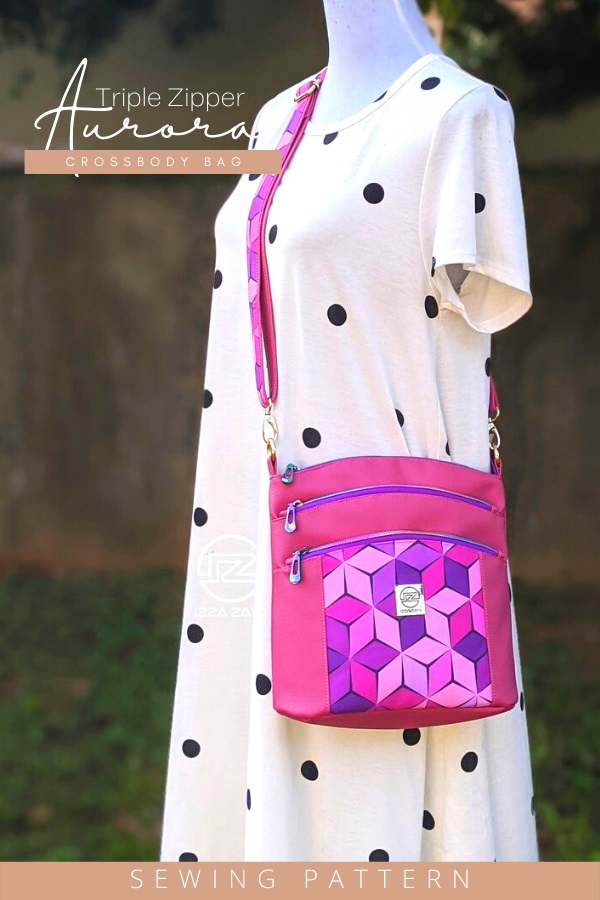 Sizing info:
When you have finished making your very own Aurora Triple Zip Crossbody Bag it will measure approximately 10″ wide by 9.75″ high by 3.6″ deep.
Skill level:
The designer rates her project as suitable for an advanced intermediate sewer. The skills required are basic sewing skills, familiarity with sewing patterns, installing a zipper, and sewing curved seams.
If you want to see some pictures from the bags testers then watch the short YouTube video below.
What is needed to make an Aurora Triple Zip Crossbody Bag:-
1 yard/meter of exterior fabric,
1 yard/meter of lining fabric,
1 yard/meter of contrast fabric,
2 yards/meters of woven interfacing,
1 yard/meter of lightweight stabilizer such as Decovil Light/Foam,
Two 9 ¼" (23.5 cm) long #5 zippers,
One 12" (30 cm) long #5 zipper,
One zipper end,
Two ½" or ¾" D-rings,
One 1" tri-glide slider for the adjustable strap,
Two 1" swivel clasps for the adjustable strap,
Rivets and rivet setter,
Wonder clips/Pins,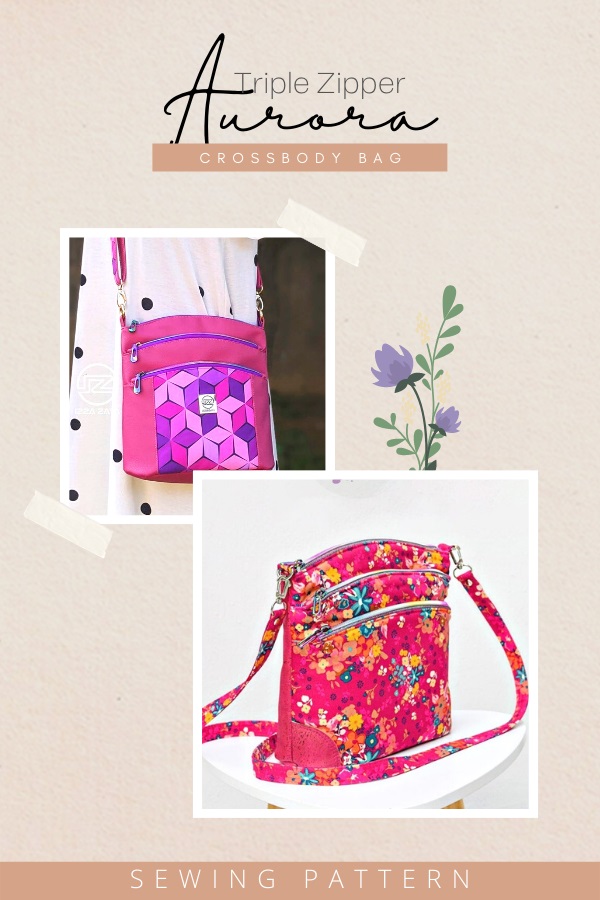 Please NOTE that measurements are approximate and don't account for directional or fussy cutting.
The pattern includes fifty-one pages of step-by-step instructions with color photographs and printable pattern pieces including rectangular pattern pieces. All pattern pieces include a seam allowance.
If you would like to download the pattern you can click on the blue button below.
And if you would like to see other bag sewing patterns from this designer then you can click on the red button below.
Sew more crossbody bags and you'll be happier - we promise 😉
For the easiest shopping and days out, you can't beat a crossbody bag for leaving you hands-free. We've got 60+ of our favorite crossbody bag patterns hand-picked for you in the store. Go to the shop page to find them all saved by category.