Casserole carrier – FREE pattern & tutorial
|
All posts may contain affiliate links.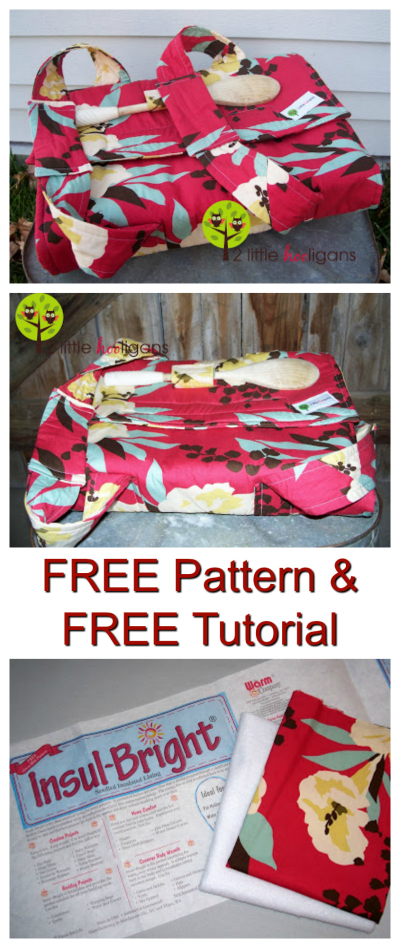 If you want to make a carrier to carry those wonderful casseroles, pies and dessets you make, then we have a great example here. You can download the pattern and tutorial for FREE, where you will find very detailed but easy to follow instructions.
The basic idea is to take two pieces of fabric and make a cross with them and attach some handles. This casserole carrier is unlike any other casserole carrier you will have ever seen. The handles are made of fabric which makes the carrier much more stable, than using wooden dowels or spoons as handles. The carrier is also lined with
Insul-Bright
to keep your casserole dishes warm or cold while transporting.
Please note that it is recommended that you do not take dishes directly from a very hot oven and place them straight into the carrier. It may work just fine, but we suggest caution. You should let the dish cool off a bit first so your fabric doesn't get scorched.
The casserole carrier will hold an 8″ by 12″ or a 9″ by 13″ rectangular pan.
What you will need to make the Casserole Carrier