Scallop Fabric Easter Basket
|
All posts may contain affiliate links.

How darling is this Cute Easter Basket sewing pattern! We love all the little details and the designer has picked the prettiest fabrics for her bag.
Available for Sunday Girl Patterns, this little basket is ideal for Easter but we also think it would be so pretty for a baby shower gift filled with accessories for baby and the new mom. This looks like a really versatile pattern. You could use a single fabric, or many different ones. Leave off the scalloped edge or the ric-rak if you prefer a simpler look. Or even leave off the handle and use it just as a display basket.
But we love it just the way it is.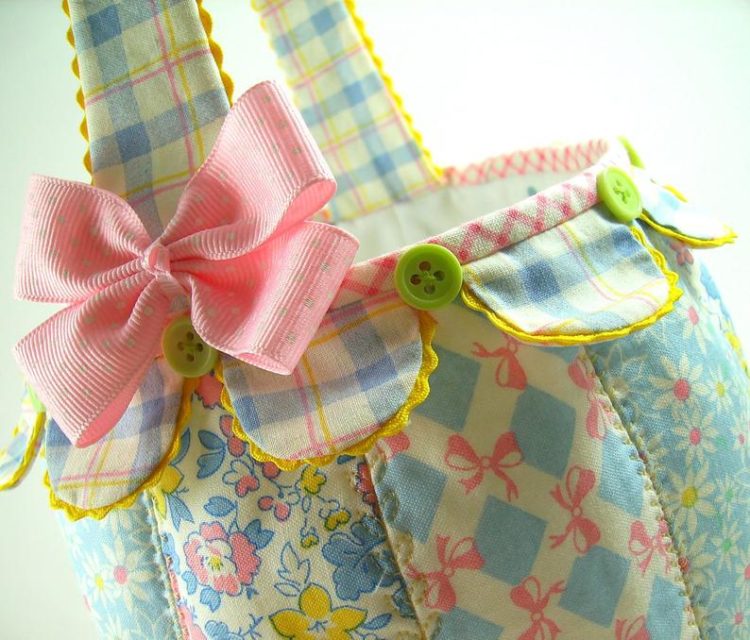 Materials for this Easter Basket sewing pattern: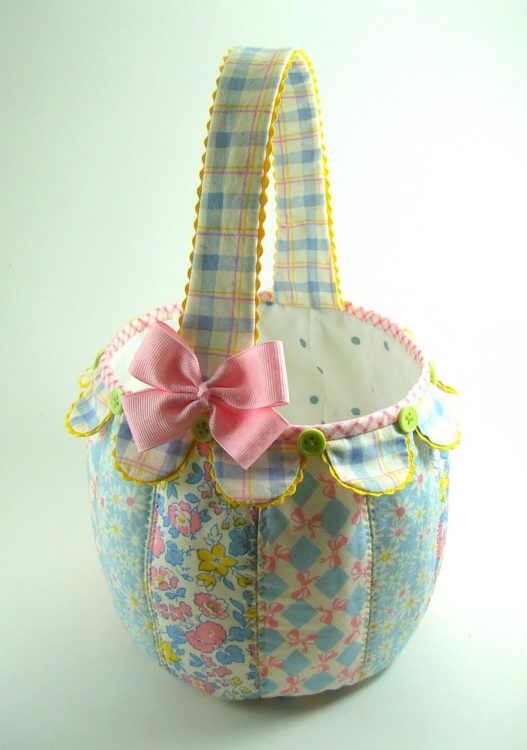 You Will Also Need:
1/4″ rickrack
grosgrain bow or 2
temporary hold fabric adhesive, optional
Get the Easter Basket pattern here
We think you'll like these patterns for storage and organizers to sew
We know our readers just love to sew storage and organizer projects so we've got lots of them. We've handpicked some of our favorites to feature in our pattern store. These are some of the most popular that are readers are sewing now!