Easy Wristlet Strap sewing tutorial
|
All posts may contain affiliate links.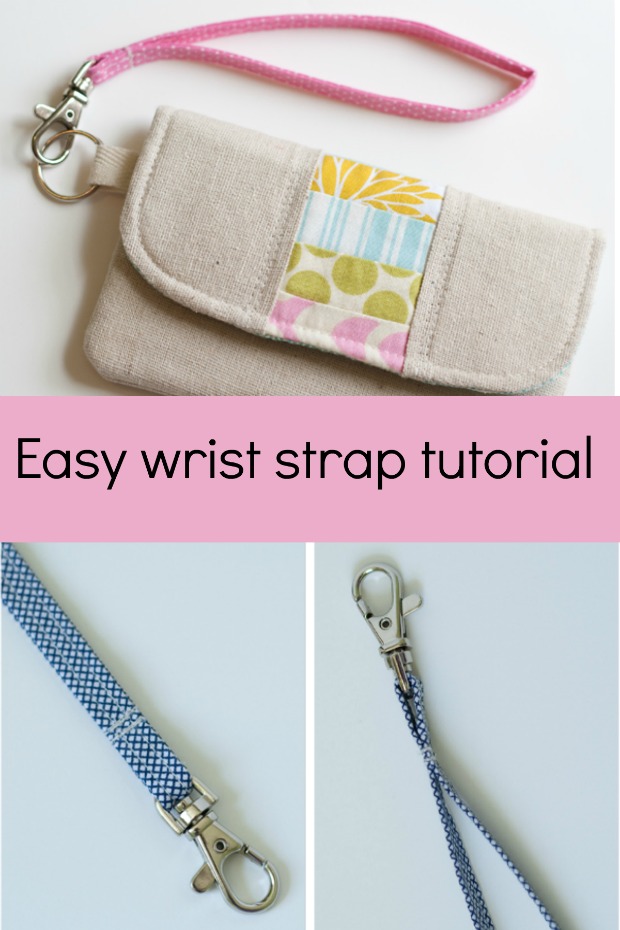 We've only recently learned this new way to create simple, smart and strong wristlet straps and we love it! We don't know why, but we all had a mental block about how to deal with the raw edges and how to deal with the thickness. Until we saw this simple tutorial – and now we don't understand why we didn't think of it before!
Sometimes the simplest things are the most difficult to get your head around. Take a look at this tutorial on how to sew an easy wristlet strap over at LBG Studio and you'll be having an ah-ha moment too.
Now you'll be looking for an opportunity to add a small strap to all your clutch bags. We love how a small removable strap can really add to a bag like this. Ideal for a quick trip to the shops, picking the kids up from school or any time when your hands are full and your bag can dangle off your wrist instead.
Materials needed for a wrist strap:–
MORE zipper bag sewing patterns here ->
Do you want lots more
zipper bag sewing pattern
ideas? Why not follow the Sew Modern Bags board dedicated to our favorite zipper bag sewing patterns here. Pin and save your favorite bag sewing patterns to your own boards for later. Don't forget to pin this article too.