Alexa Tote Bag pattern with video tutorial
|
All posts may contain affiliate links.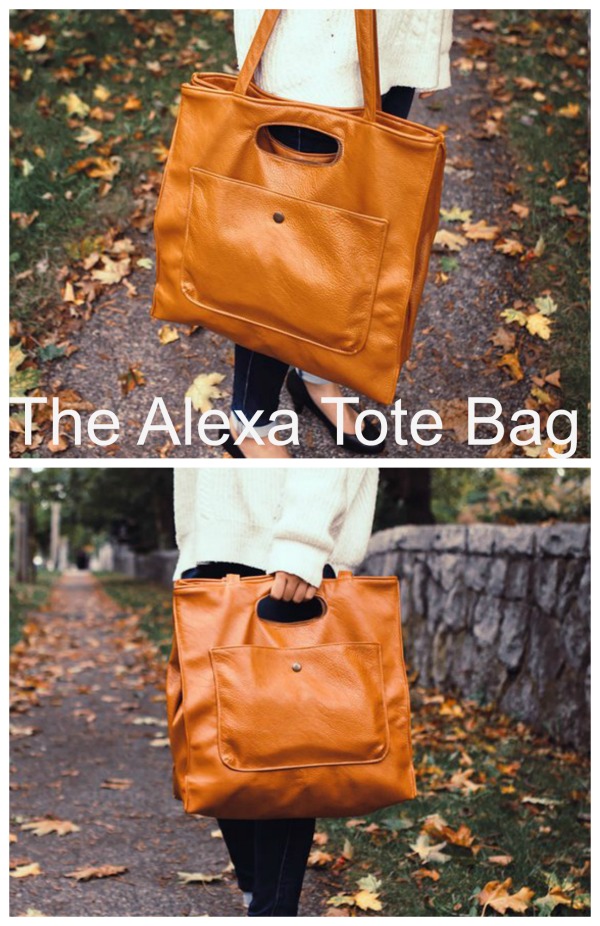 The Alexa Bag is a modern and versatile bag, perfect as your everyday companion!
Alexa is a big bag that can carry a lot of stuff. She can be used for short travels, trips to the market, books, laptops and all of your essentials. This bag is a great project, a great personal addition to your collection and could make a beautiful gift.
The spacious interior can easily carry all your everyday essentials and more! It can be made using various kinds of materials such as leather, suede, vinyl, denim, or any cotton fabric. Make it as a gift or as a general, all-purpose bag for yourself.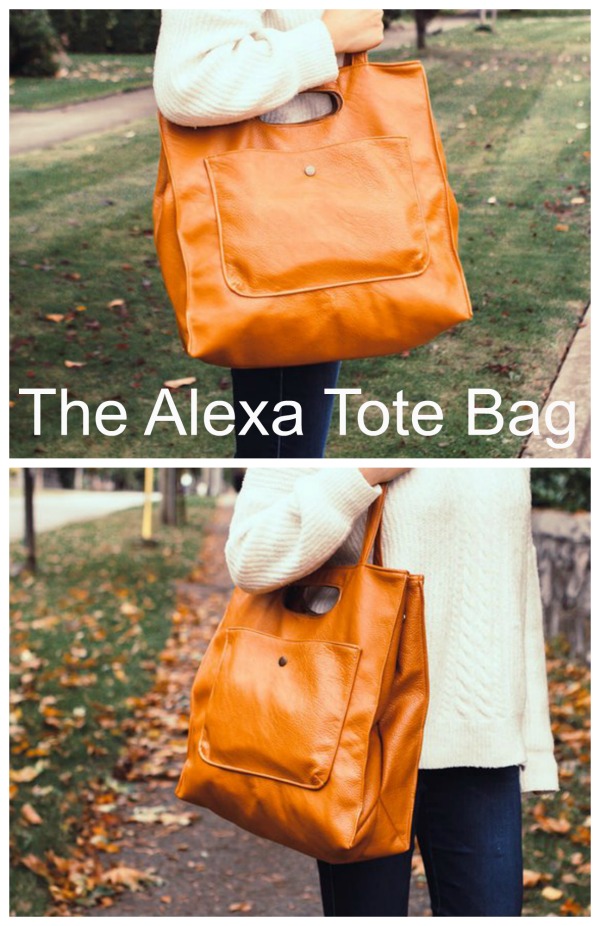 The Alexa Bag is a one-stop solution. When finished the Alexa Tote Bag measures approximately 15″wide by 14 1/2″ high by 5″deep.
You can get the pattern for the Alexa Tote Bag by clicking on the link at the end of this post, however, just below you will find a full length, over two hours, video tutorial showing every stage of making the Alexa Tote Bag.
How to make the Alexa Bag Step by Step video from Lauren Mormino
Sew more tote bags and you'll be happier - we promise 😉
When you just need to sew and don't want to get into a really complicated project, you can't beat a classic sewing pattern for a tote bag. We've got 50 of our favorite tote bag patterns hand-picked for you in the store. Go to the shop page to find them all saved by category.