Waste Free Lunch Bag pattern
|
All posts may contain affiliate links.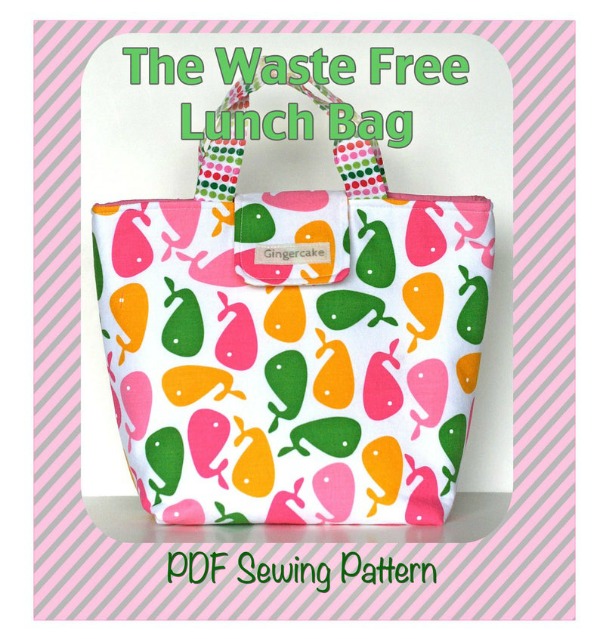 Look smart in the lunch room with this DIY lunch bag sewing pattern. If you save waste then you can help save the planet – every little bit helps! This smart lunch tote allows you to take your own lunch to work or school and saves on single-use packaging from store-bought sandwiches and drinks. The insulation helps keep your food or snacks warm or cool.
This is a pattern designed to make your lunch experience more stylish and to help reduce waste. No more trash to throw away after your lunch. Have you noticed how it really adds up? This is how you can start to make a difference!
This eco-friendly designer designed this bag for her 9-year-old niece who is recycling maniac! She already had a bag she brought to school but wanted one that holds her water bottle, sandwich and snack without everything getting all smooshed together.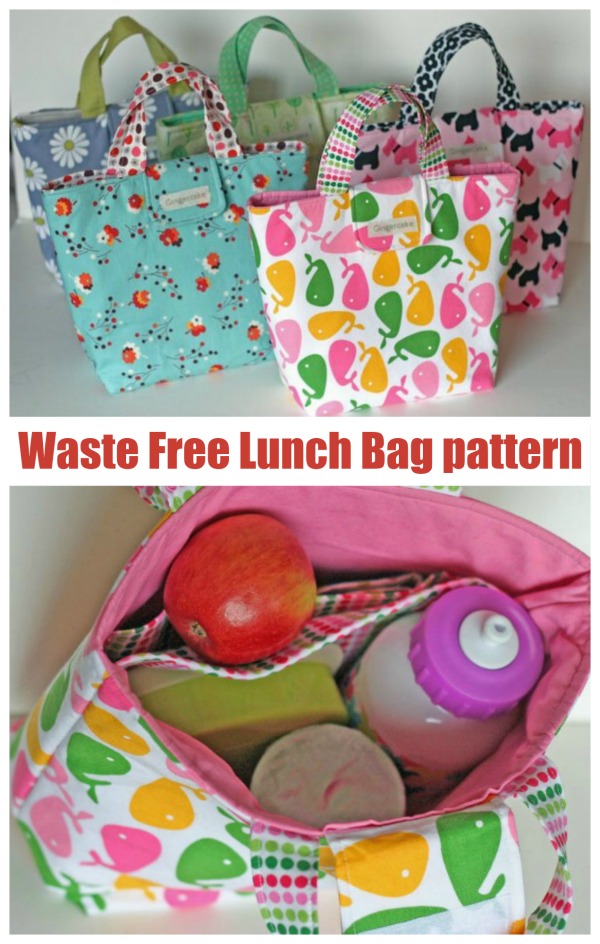 This bag does it all. It is meant to hold a sandwich, a snack bag, a small water bottle or drink, an apple and a small yogurt. Obviously you can change all of this to fit your own lunch diet or your child's.
The Waste Free Lunch Bag has a large interior pocket that fits a standard size snack bag. There is a divider in the middle to keep thing organized . A velcro flap closure keeps everything closed.
The materials that are needed to make a Waste Free Lunch Bag are cotton fabrics, Insul-bright batting (for insulation to keep that lunch cold or hot!), fusible interfacing, velcro & thread.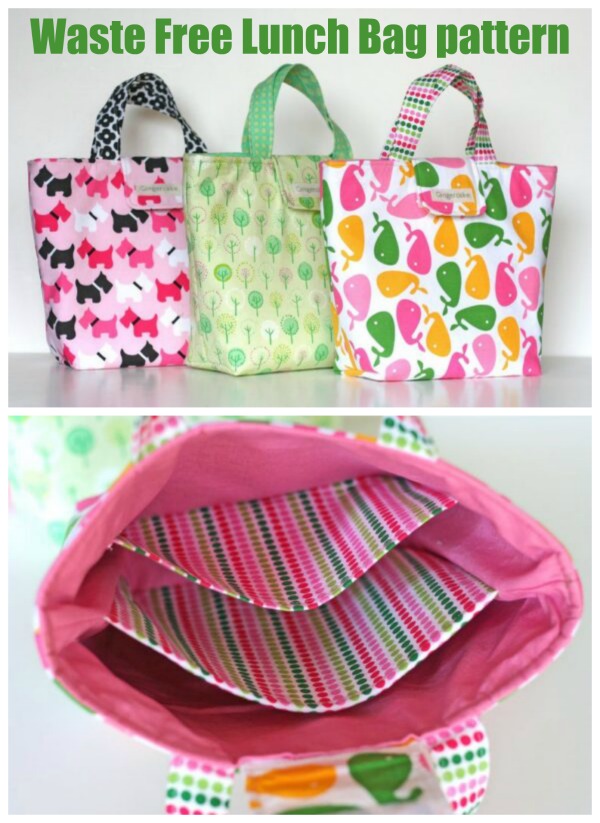 The color and fabric combination choices are endless. You could also just use this bag as a purse and use the knowledge you gain from making this to make larger and smaller bags, add extra pockets, and custom fit it to your needs.
Sizing info:
When you have finished making one of these Waste Free Lunch Bags for yourself it will measure approximately 9½″ tall by 9″ wide when full of lunch.
Please note this is a digital download PDF file, not a paper sewing pattern.
See all the patterns from this designer here
We think you'll like these patterns for storage and organizers to sew
We know our readers just love to sew storage and organizer projects so we've got lots of them. We've handpicked some of our favorites to feature in our pattern store. These are some of the most popular that are readers are sewing now!
Keep organized with these storage and project bag ideas to sew
Want even more project bags, storage and organizers to sew? Our shop is packed full of hand-picked favorites from talented designers, big and small. Here is a sample selection you might like. Check them all out in our shop.