Cordelia Crossbody Bag sewing pattern
|
All posts may contain affiliate links.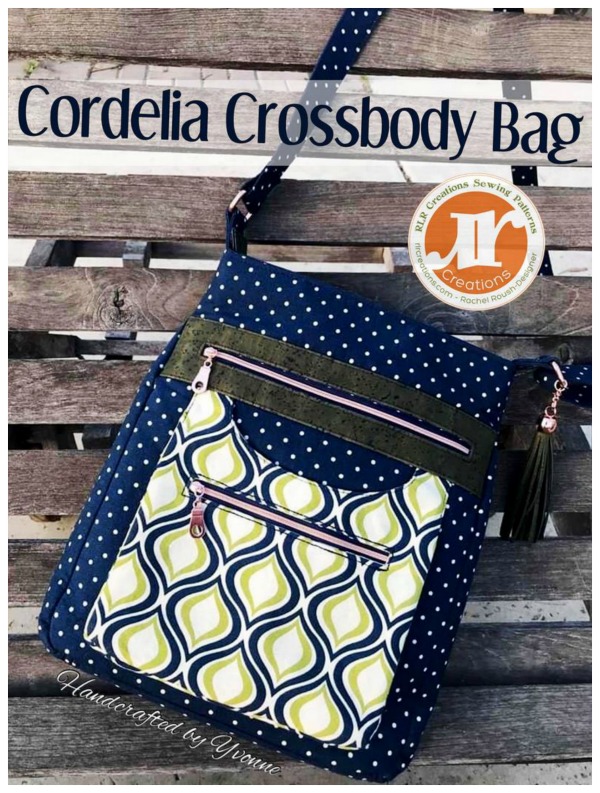 This is the Cordelia Crossbody Bag sewing pattern. It's a mid-sized top zipper crossbody that offers a combination of chic and casual. Designed to be spacious, yet slim, this must-have crossbody has plenty of pockets that will fit all of your essentials with ease.
The Cordelia Crossbody is an easy-going crossbody bag that features a zip-top closure, a single adjustable strap to comfortably carry either crossbody or over the shoulder.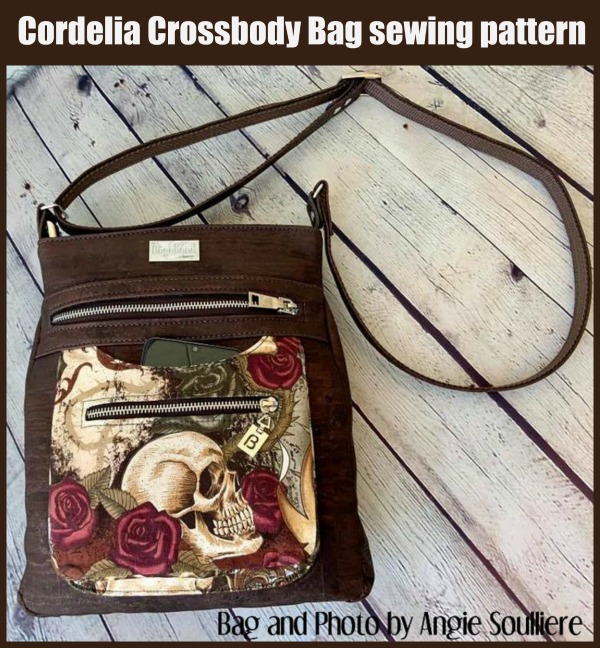 Multiple pockets inside and out to keep you organized while on the go, including a unique gusseted front slip pocket to offer more space for quick access items. Other pockets include two front zipper pockets, a large back zipper pocket, and two interior slip pockets.
The hands-free design of the Cordelia Crossbody is perfect for the woman on the go!
Sizing info:
When you have finished making your very own Cordelia Crossbody Bag it will measure approximately 10″ wide by 12″ high and 2″ deep.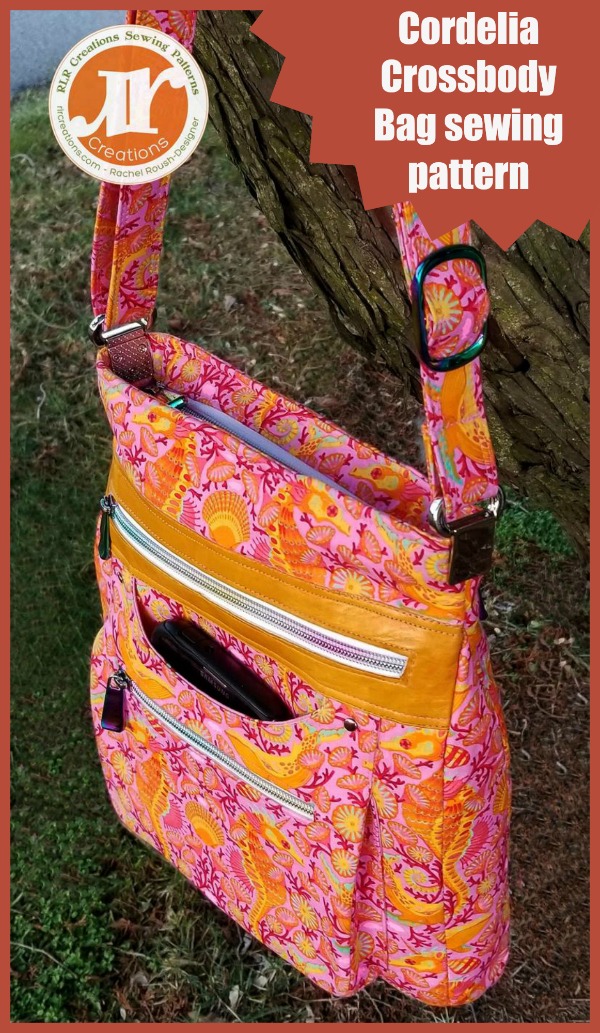 What is needed to make a Cordelia Crossbody Bag:-
⅔ yard of 44" wide Quilting Weight Cotton OR fabric of choice – Main Fabric,
1-yard of 44" wide Quilting Weight Cotton – Lining Fabric,
1-yard of Fusible Pellon SF 101 Shapeflex Interfacing – Light Interfacing,
¾ yard of 45" Fusible Pellon 809 Décor Bond Interfacing – Heavy Interfacing,
⅓ yard of Fusible Fleece -TP971F – Pellon Fleece Thermolam Plus – Stabilizer,
One 10" Zipper-Exterior Back Zipper Pocket,
One 10" Zipper-Exterior Front Top Zipper Pocket,
One 8" Zipper-Exterior Front Lower Zipper Pocket,
One 11" Zipper-Top Closure,
Two 1" Rectangle Rings or 1" top connector hardware of choice,
One 1" Strap Slider,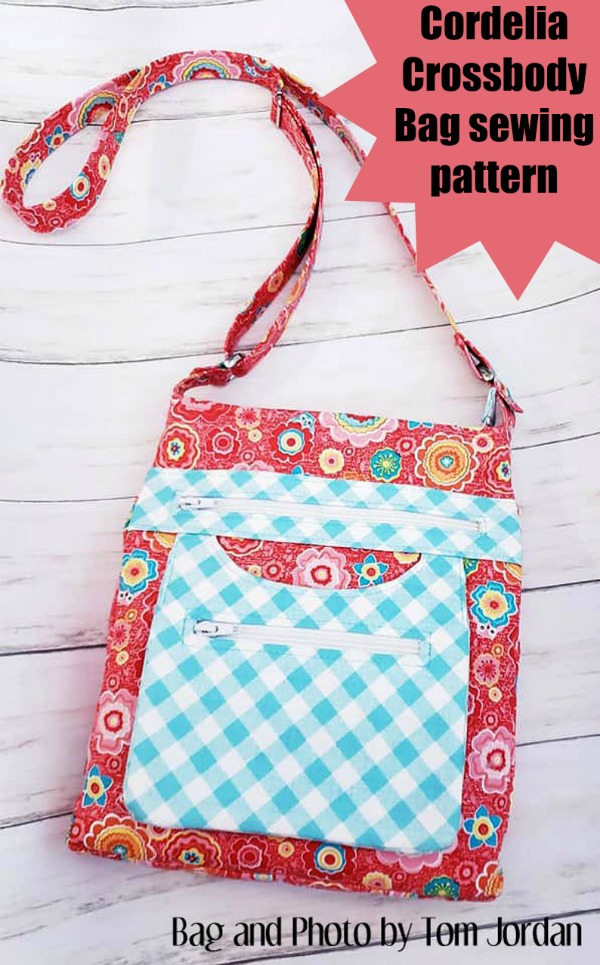 You can download the pattern by clicking on the light blue button below.
Sew more crossbody bags and you'll be happier - we promise 😉
For the easiest shopping and days out, you can't beat a crossbody bag for leaving you hands-free. We've got 60+ of our favorite crossbody bag patterns hand-picked for you in the store. Go to the shop page to find them all saved by category.