Sew your own cable cozy
|
All posts may contain affiliate links.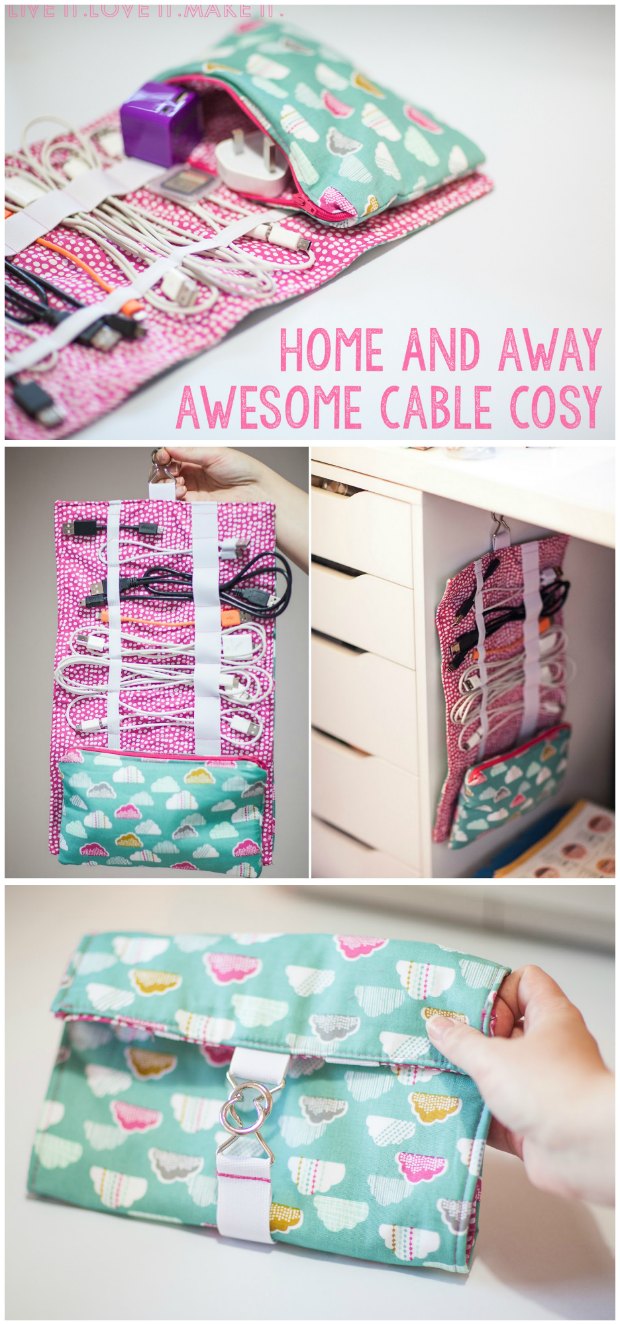 If you have several electronic devices, then you have several cables for charging or connecting them. That can get messy, even if you are at home at your desk, but more so if you have to take them anywhere, like to college, or a conference, or just over to a friends house.
Now you can keep everything in order and save so much time because you won't need to fuss about untangling all your cables. Sew this easy cable tidy, with elasticated sections to hold longer cables and a pop on/off zipper bag to hold all of your accessories too.
You will need:
Two 1/2 metre pieces of contrasting fabrics,
1/2 metre medium weight iron on interfacing,
10" zipper,
snaps/poppers,
elastic,
a small belt clasp,
30cm of felt,
scissors, iron, sewing machine and pins.