Rose Convertible Backpack sewing pattern
|
All posts may contain affiliate links.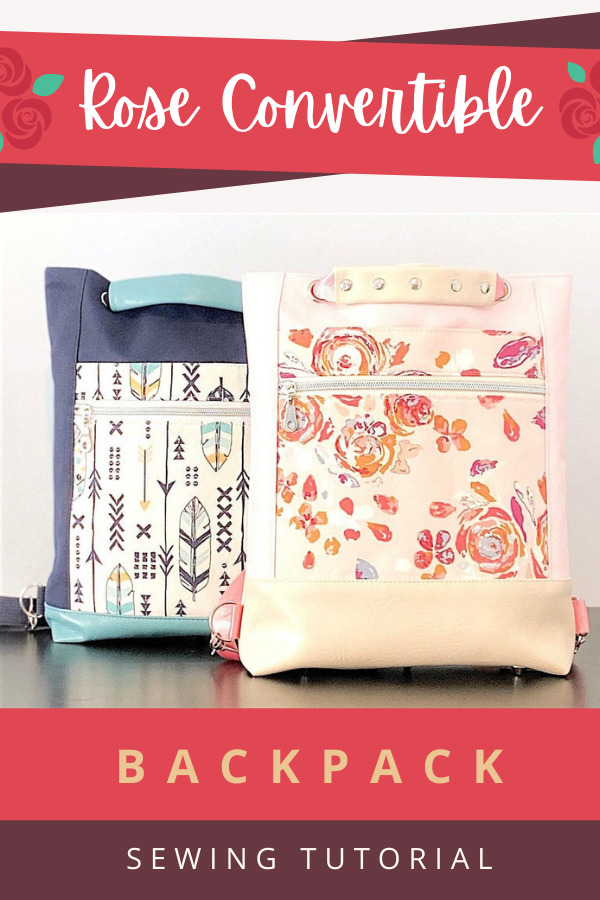 This is the Rose Convertible Backpack pdf sewing pattern. Rose is a convertible backpack or tote bag combination.
The bag features a roomy front zipper pocket and a slip pocket secured with a magnetic snap. On the front of the bag, there is a zipper pocket. It is fully lined inside with three slip pockets. With this pattern, you will be able to make your own unique bag.
Sizing info:
When you have finished making your very own Rose Convertible Backpack it will measure approximately 12″ tall by 11″ wide by 2.5″ deep.
Skill level:
This project is confident-beginner friendly. If you can make a zipper pouch you will be able to complete this project.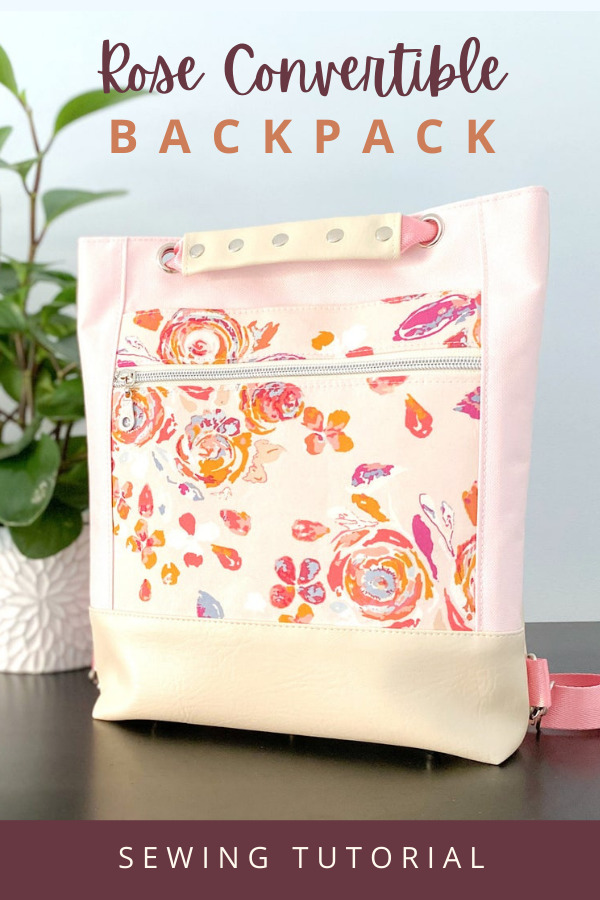 What is needed to make a Rose Convertible Backpack:-
Accent Fabric – 10" by 10" – the designer used quilting cotton,
Decovil Light – 10" by 10" (or fusible fleece),
Waterproof canvas – 12" by 10",
Vinyl – 14" by 25",
Lining – ½ yard – the designer used quilted cotton,
Zipper – 10" + 8" #5 zipper tape and two #5 zipper pulls,
Closure – two 18mm magnetic snap sets,
D-Ring – two 1" D-Rings,
Swivel Clasp – two 1" swivel clasps,
Adjuster – two 1" adjusters,
Rivets – nine sets of double cup 8-10mm rivets,
Grommet – four sets of 0.5" inside diameter grommets,
Purse Foot – five purse feet,
Purse base – 5" by 8" Pellon 809 (or other heavyweight interfacings),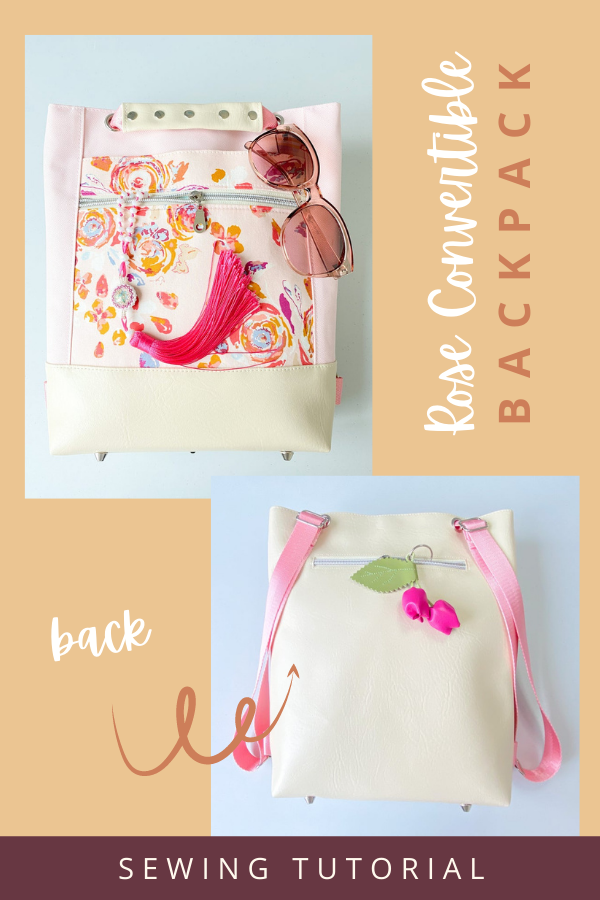 This pattern includes step-by-step instructions with pictures. If you would like to download the pattern you can click on the blue button below.
And if you would like to see other bag sewing patterns from this designer then you can click on the red button below.