Zipper Pouch sewing pattern
|
All posts may contain affiliate links.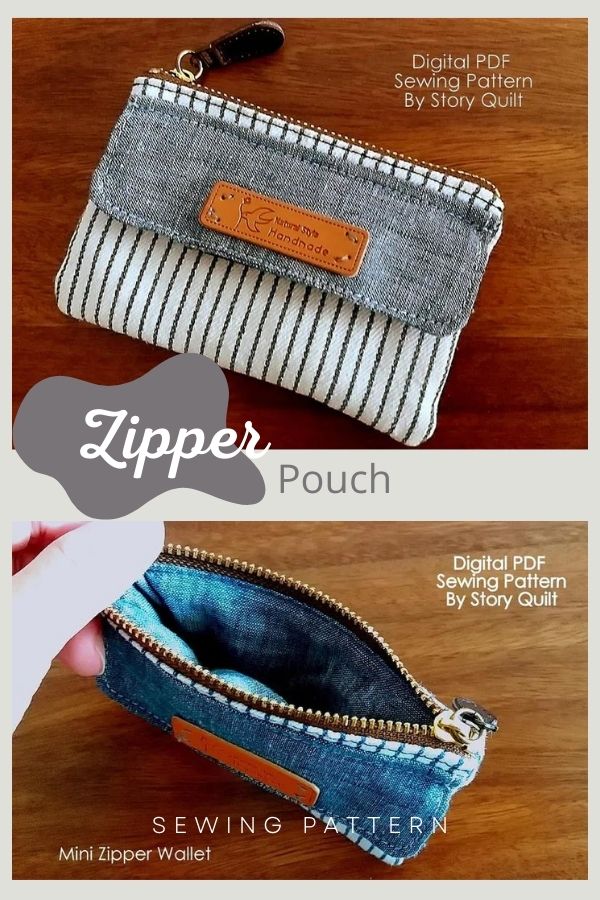 This is a Zipper Pouch pdf sewing pattern from the designer Story Quilt.
This project is quick and easy to make! You really will be surprised by how easy it is to complete your project.
This Zipper Pouch is very handy for its size. It fits comfortably in your front or back pocket, also making it a perfect size as a travel wallet.
You have one pocket at the front secured with a sticky strap that holds your credit cards, driver's license, and gift cards. The pocket is able to hold four to five cards.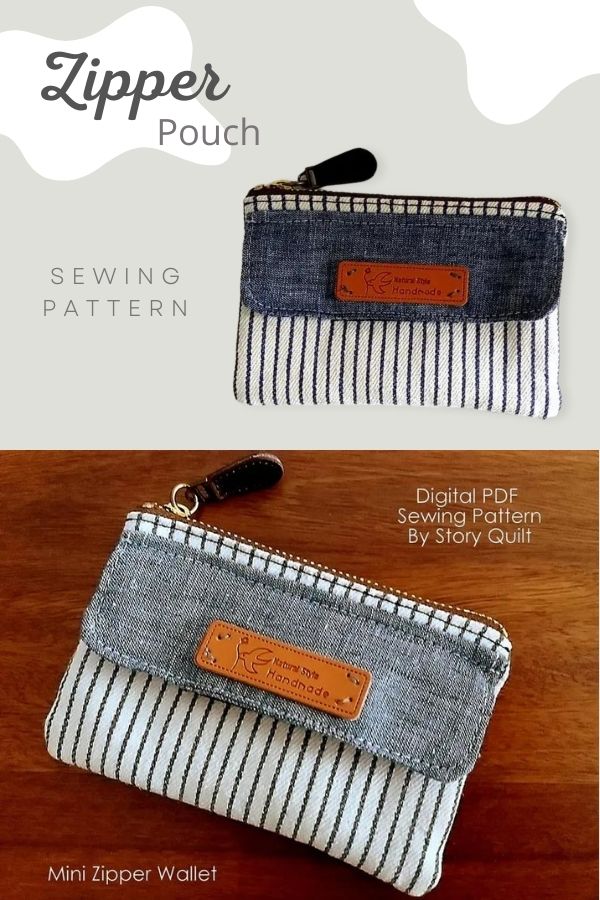 You also have one zipper pocket for your cash and coins, cheque, and keys.
This lovely Zipper Pouch is lightweight and fashionable. All you have to do is just mix and match your fabrics and you'll end up with a wonderful Zipper Pouch.
Sizing info:
When you have finished making a Zipper Pouch of your own it will measure approximately 5″ by 3¼".
Skill level:
The designer rates her project as suitable for an advanced beginner sewer. She assumes you have completed a few sewing projects, sewn from a pattern before, and know-how to sew zippers.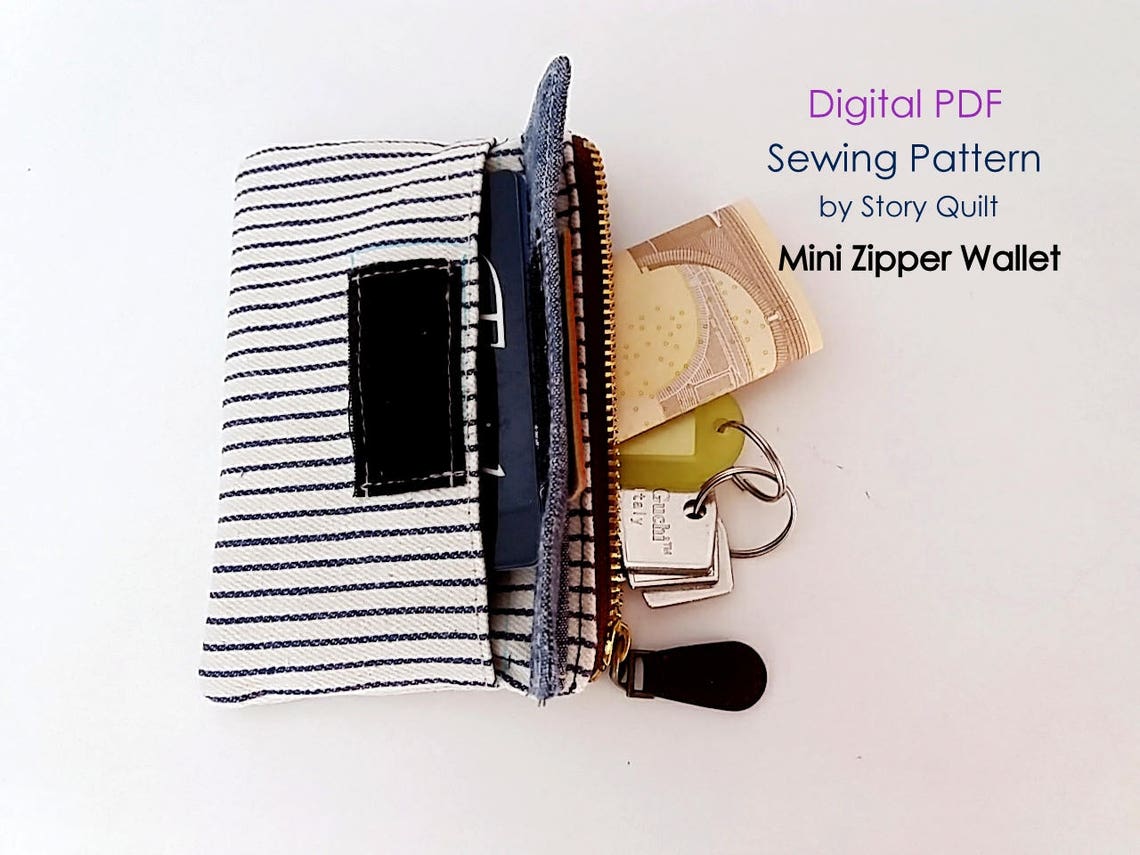 What's needed to make a Zipper Pouch:
Lining and outer fabrics,
Medium weight fusible interface,
Velcro scrap, or snap
One 6.5″ zipper,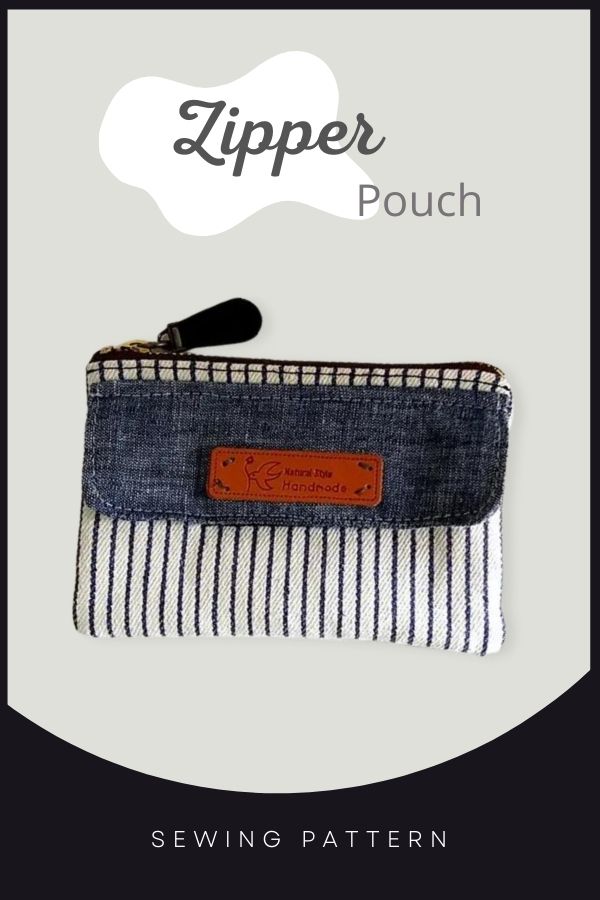 When you purchase this pattern, you will receive a clear step-by-step photo-illustrated PDF pattern instantly with pattern templates. There are eight pages of photo-illustrated instructions, two pages of pattern templates, and one page of wallet photos for your reference. The measurement of this sewing pattern is written in English and the measurements are in inches.
If you would like to download the pattern you can click on the blue button below.
Want more wallet sewing pattern ideas?
If you love sewing wallets but this one isn't quite right for you, then don't worry, we have LOTS more wallet sewing patterns for you to choose from. Check out just a few from our selection here.