Quilted barrel pouch – free pattern
|
All posts may contain affiliate links.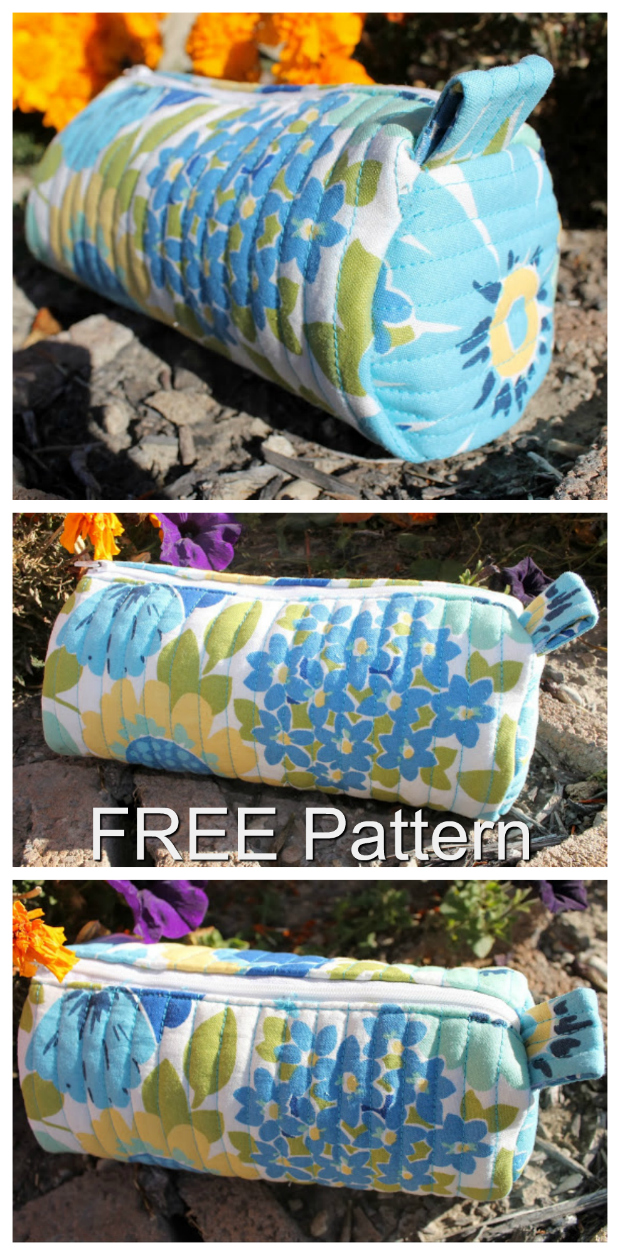 We know a lot of our followers on Sew Modern Bags like to work with a FREE pattern. Well here we have another one, this one is called The Quilted Barrel Pouch and is ideal for beginner sewers.
The Quilted Barrel Pouch is a quilted bag that has been designed specifically for cosmetics and any brushes you use. It's about 7″ long, which is big enough to hold all of your traveling cosmetics and compact enough to fit nicely in a purse, without taking up too much space. The contrasting colored thread used to form the vertical quilted lines really makes the design on the fabric stand out. A small tab is added just for you to hold onto when opening the pouch. Makes it easy 🙂
It could just as easily make the perfect pencil case, or be used for your crochet needles. Or make it longer and use it for knitting needles. It's a great little bag with so many possibilities.
You can make your own quilted fabric so simply and pick whatever fabrics you like. Or you can also make this bag from ready quilted fabrics. Fabric.com has some truly gorgeous ready-quilted fabrics to choose from, either single fabric or different prints each side. And don't forget you can also order those same fabrics from Amazon because they are the same company!


What you will need to make the Quilted Barrel Pouch