Fabric Storage Bags sewing pattern (3 sizes)
|
All posts may contain affiliate links.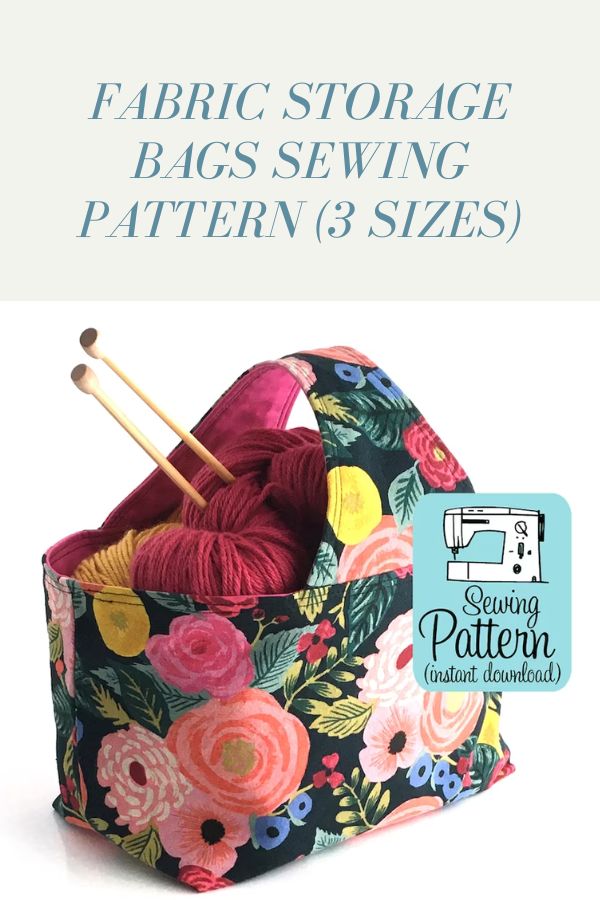 Fabric Storage Bags pdf sewing pattern from the designer Michelle Patterns.
Now's your chance to make these basket style storage and carrying bags in three sizes.
Assuming you have sewing experience this project will only take you 1-2 hours to sew up. It's a wonderful way to bust your stash, and the finished bags are useful for storing all sorts of things.
Besides being super simple to sew and quick to make, these fabric bags are machine washable, fully lined/reversible, fold down fairly flat when not in use, and are durable.
These bags have been designed to be floppy so they fit in all sorts of places and also so they can be washed as needed. Once things are inside these bagsthey will sit upright.
The bottom is made with a fold in the fabric.
The handle is sewn separately to keep pressing to a minimum and make the project quick and easy to complete. It also gives you lots of options for mixing and matching fabrics.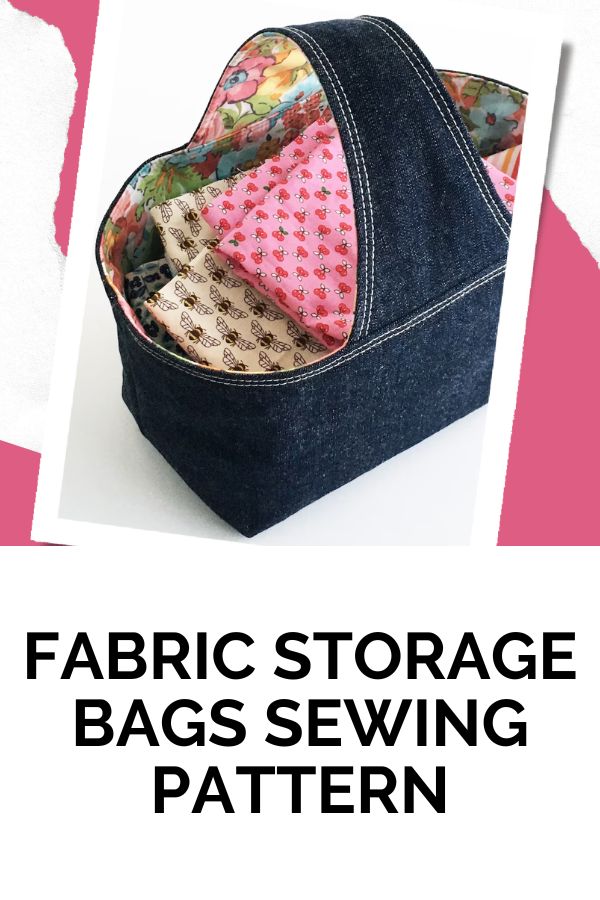 Recommended materials:
The designer says that these instructions are for cotton linen blend canvas fabric for the exterior and quilting cotton and muslin for the lining. Denim, medium weight canvas, duck, and other mid-weight fabrics are fine too.
Skill Level: Advanced beginner – assumes you ahve finished a simple bag project as well as a handful of other sewing projects using written instructions.
Sizing info:
When you have finished making your own Fabric Storage Bags they will measure approximately:
Size 1 = 7.75″ (19.7 cm) by 5″ (12.7 cm) by 4.5″ (11.4 cm).
Size 2 = 10″ (25.4 cm) by 6.5″ (16.5 cm) by 5.5″ (14 cm).
Size 3 = 11.75" (30 cm) by 7.5" (19 cm) 6" (15 cm).
What's needed to make these Fabric Storage Bags (size specific amounts included on page 1 of the instructions):
5/8 – 3/4 yard of cotton linen blend exterior fabric or other mid-weight fabric,
5/8 – 3/4 yard of quilting cotton lining fabric,
5/8 – 3/4 yard of muslin,
1/2 yard of flannel,
A ruler or yardstick,
A fabric marking pen,
Basic sewing suppiles,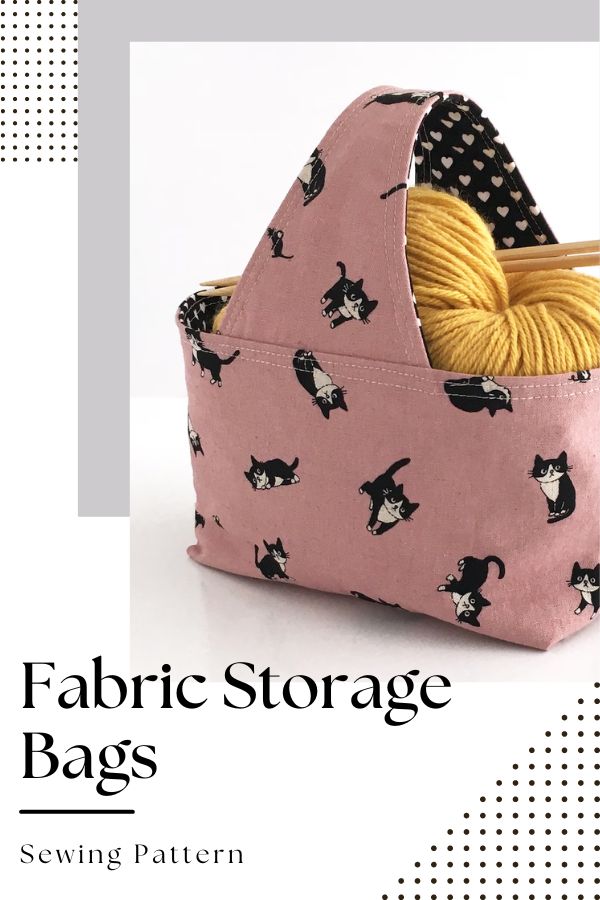 When you download this pdf pattern you will receive instructions with text descriptions and color photos. Pattern pieces for the handles are included and the dimensions for the bag body pieces are provided for you to cut with a ruler.
If you would like to download the pdf pattern you can click on the blue button below.