Andrea's Rucksack Bag sewing pattern (2 sizes)
|
All posts may contain affiliate links.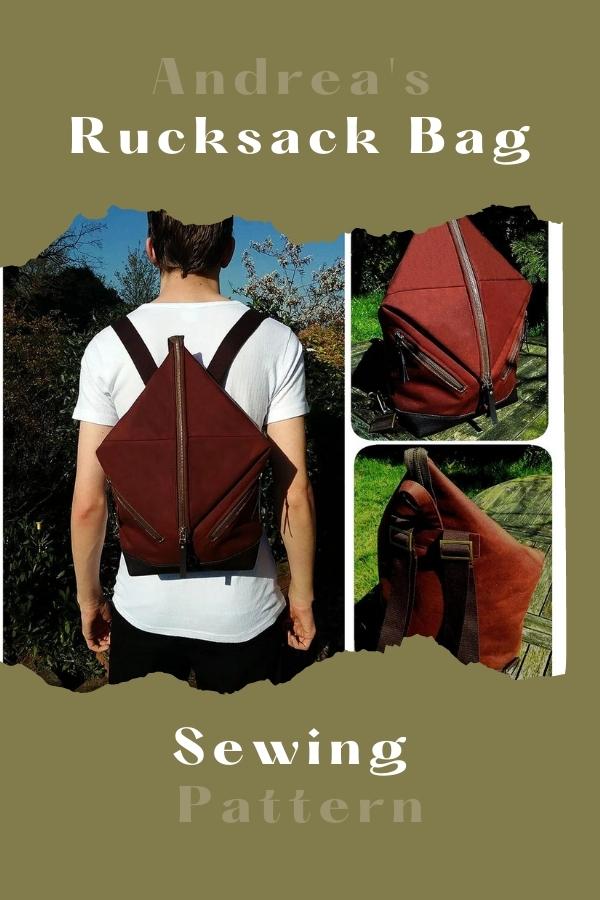 This is the Andrea's Rucksack Bag sewing pattern (2 sizes) from the designer RLR Creations Sewing.
Andrea's Rucksack is a streamlined rucksack that is ideal for all occasions. It's a quick and easy sew that's designed to stand out in a crowd.
This wonderful rucksack has lots of great features. It has a fold-over design and a zip top fastening. There's a wide opening with a zip closure that folds down into a sleek and chic backpack that is secured with a clasp. The designer has included some handy zip pockets in the front for your keys or other quick access items, and a large zip pocket inside for your personal things.
The grab handle and adjustable shoulder straps make it comfortable to wear on your back when out and about, or why not sling it over one shoulder for casual comfort.
This project comes in two sizes. The smaller size is purse-sized and is perfect for everyday use and then there is the larger size that is perfect for a hands-free day out.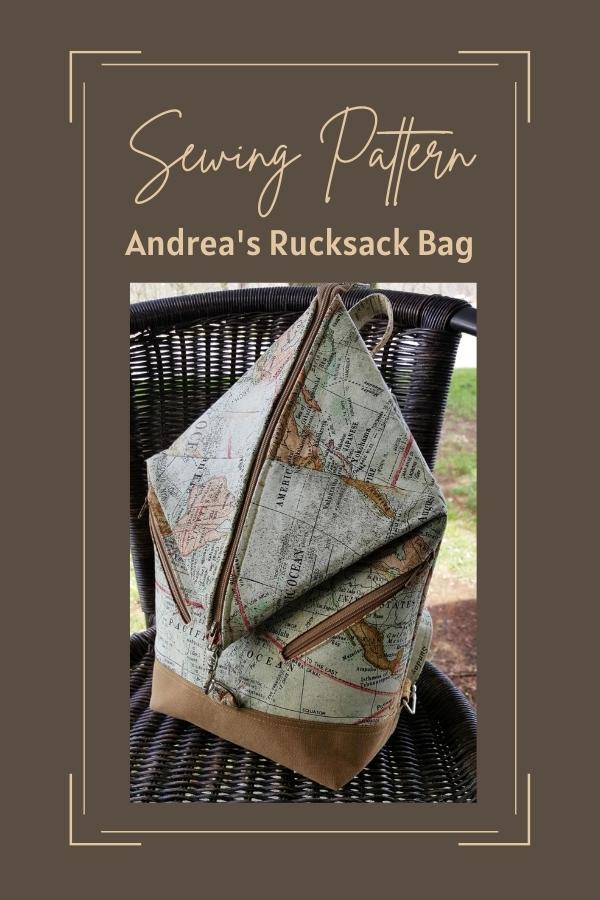 Sizing info:
When you have finished your very own Andrea's Rucksack they will measure:
Purse sized = 13″ Tall, 11″ Wide, and 4″ Deep,
Large sized = 16″ Tall, 14″ Wide, and 5″ Deep.
The small size is perfect for a child's backpack while the large size is a great bag to take to work or even for your man to use.
What's needed to make an Andrea's Rucksack Bag:
3/4 yard (1 yard for Large) 44″ wide Quilting Weight or Decor Weight Main Fabric,
1/2 yard (1 yard for Large) 44″ wide Quilting Weight Lining Fabric,
One piece at least 12 1/2″ wide and 8 1/2 " long ( 15″ W x 10 L for Large) Contrasting Fabric -This can be a coordinate, vinyl, leather, or pleather,
3/4 yard (1 yard for Large) Fusible Pellon SF 101 or a woven shaping Interfacing -Light Interfacing,
3/4 yard (1 yard for Large) Fusible Fleece -TP971F-Pellon Fleece Thermolam Plus,
1/3 yard (1/2 yard for Large) Fusible Dcor Bond – Pellon 809/ or 2/3 yard (1 yard for Large) 808 Firm Stabilizer- Heavy Interfacing,
One Piece Peltex 72f Ultra Firm 2-sided Fusible at least 3″ x 7″ (4″ x 8 1/2″ for Large),
Two Front Zippers: 6″ or longer (7″ or longer for Large),
One Top Zipper: 14″ or longer (18″ or longer for Large),
One Interior Zipper: 10″ or longer,
Three 1″ D Rings (1- 1″ and 2- 1 1/2″ For Large),
One 1/2″ Swivel Hook,
Two 1″ (1 1/2″ for Large) Sliders,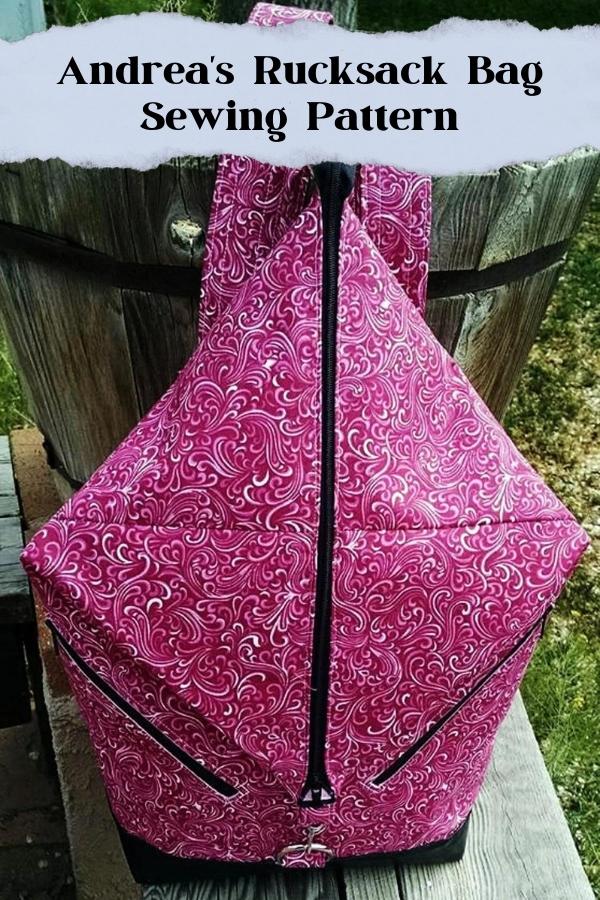 If you would like to download the pattern you can click on the blue button below.