Ariana Boxy Pouch pattern
|
All posts may contain affiliate links.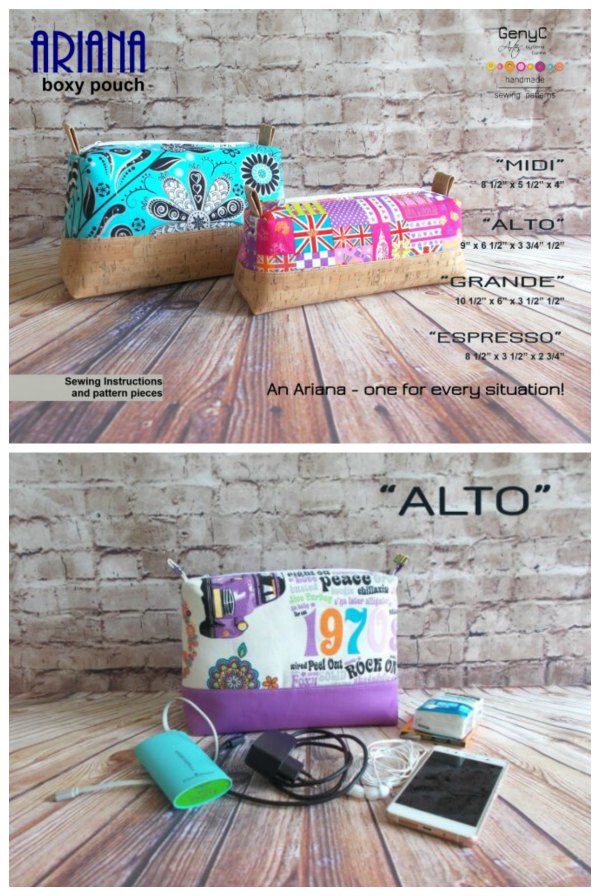 This is the digital pattern for the Ariana Boxy Pouch. This cute set of boxy zipper pouches come in four different sized bags from the same pattern.
With bottom and top boxed corners, you will have an Ariana for every situation, no matter how big or small. The inside is fully lined and no bias tape is used.
One of the designer's Facebook support group members Farida Jararah has made a Youtube Sew Along Video which is shown below. Please note that this is not a step by step video, and you'll still need the pattern to sew these bags.
As mentioned already the Ariana Boxy Pouch pattern comes in four sizes. Listed below are the approximate finished sizes and a note from the designer explaining what each size could be used for:
Size "Midi" = 8½" by 5½" by 4″. Perfect to store all your makeup, nail polish, etc..
Size "Alto" = 9″ by 6½" by 3¾". A multiuse pouch to store, for example, all your cables and chargers, or to put all your bag stuff in one place, easy to carry from one bag to another or in your hand.
Size "Grande" = 10½" by 6″ by 3½". As the name already states, Grande is big. It's perfect to take when travelling with all your necessities, blow dryer, hairbrush, toothpaste and electric toothbrush, creams, etc. It holds a lot.
Size "Espresso" = 8½" by 3½" by 2¾". The smaller size, with all the utilities in a more compressed size. It will hold school or sewing supplies or a perfect carrier for your toothpaste and electric toothbrush.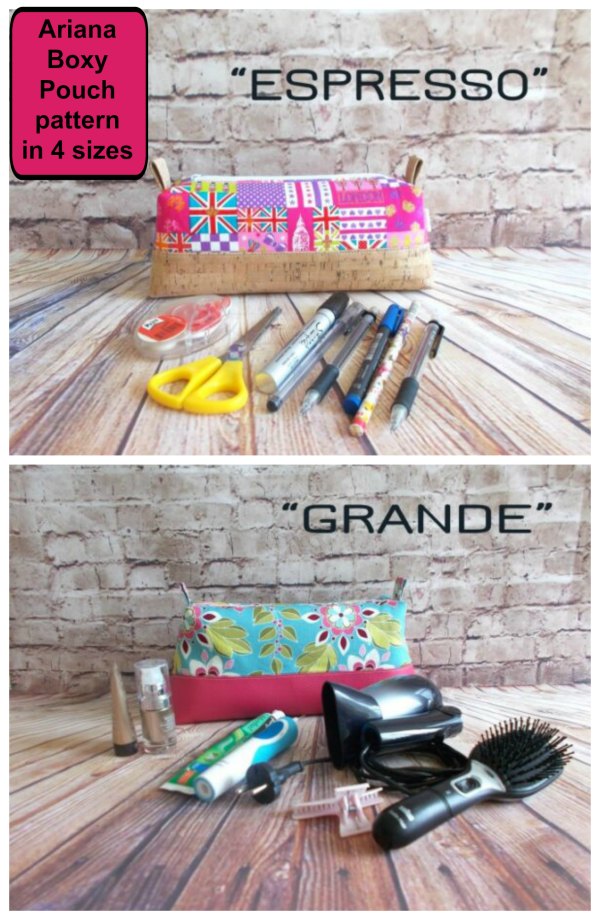 What you will need to make the Ariana Boxy Pouch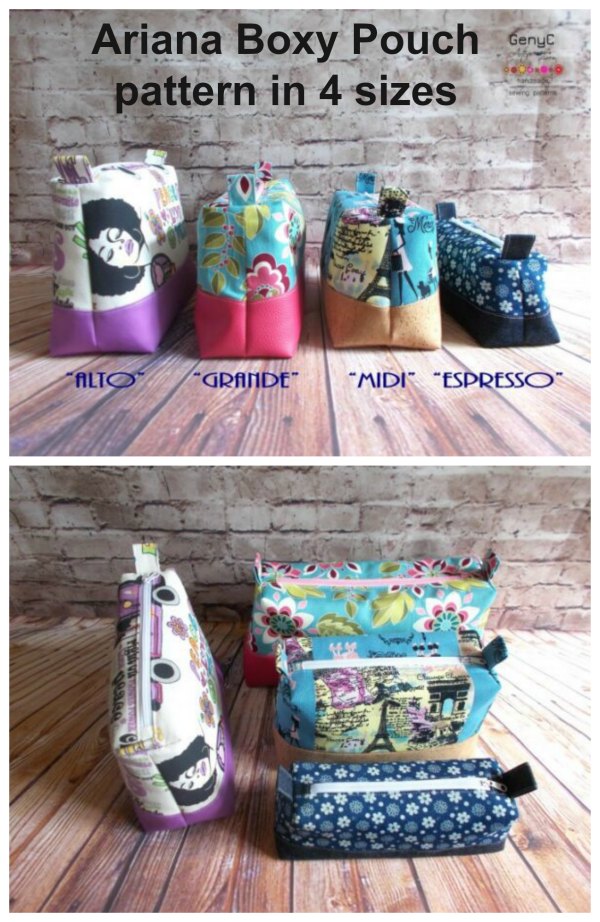 The pattern and instructions are very detailed, easy to follow and the whole project is suitable for beginners. It has twenty-six pages of instructions (fully illustrated with color diagrams and photographs) and real size pattern pieces for the four sizes.