Easy Touch Screen Wristlet sewing pattern
|
All posts may contain affiliate links.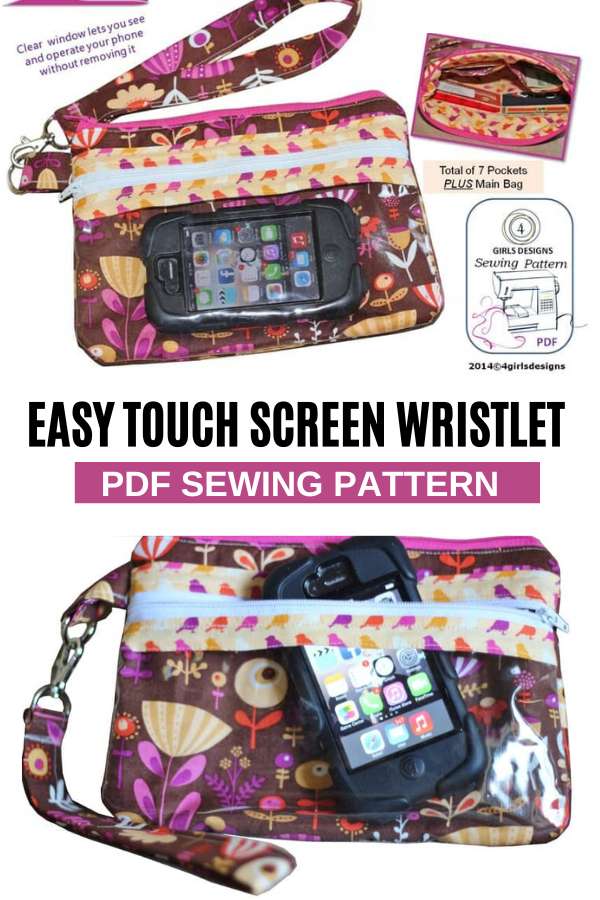 Use this pattern to sew a clutch bag with a clear window ready for showcasing your pin collection, carrying your ID or travel pass, or as a touchscreen window!
The designer needed a wristlet that she could access her iPhone from without removing it from the bag so she created this bag with a clear vinyl pocket large enough for most smartphones.
She loves being able to see her text messages and answering them quickly without removing the phone from her bag. She can also see who is calling her before deciding if she wants to take the call right then. She hopes this is something you can use as well.
Inside is a padded main compartment along with four credit card pockets that can hold more than one card in each pocket and a double pocket on the other side.
This would be a great gift for Mother's Day, Easter, Graduation, Birthdays, etc. It uses a small amount of cloth but delivers a useful item that can easily be personalized by choosing just the right fabric. Carry it as a wristlet bag, a clutch bag, or as an organizer within your main purse.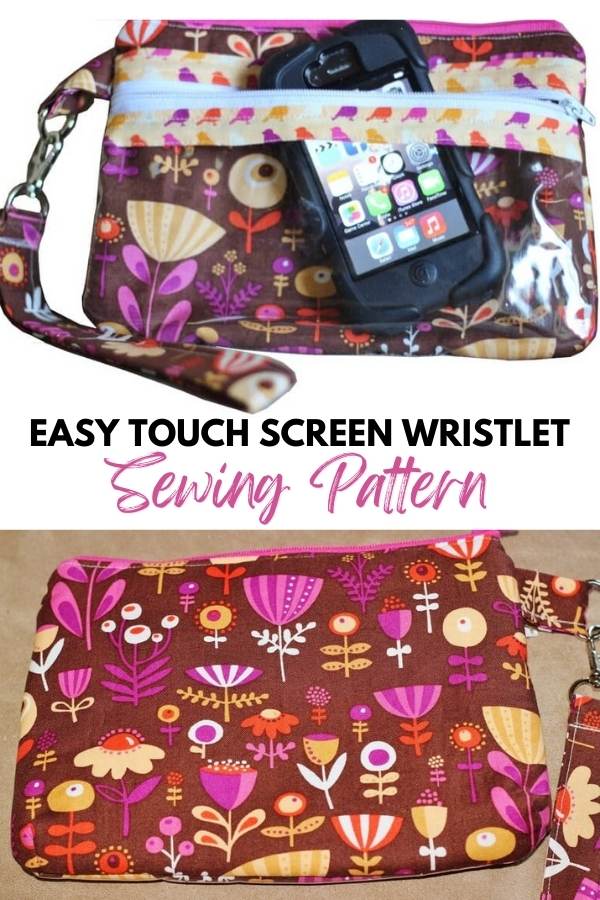 Skill level:
An understanding of darts and sewing a straight line are helpful skills with this pattern.
Sizing info:
8¾" across the bottom, 8⅜" across the top, 6¼" from top to bottom. Clear pocket measures 4″ by 8½" (pocket itself measures 5⅛" by 8½"). The handle strap measures 8″.
Materials needed:
⅓ yard of the main fabric,
One fat quarter of the second fabric for the lining and accent pieces,
¼ yard of fusible fleece interfacing,
A scrap of craft fuse interfacing,
Two zippers,
One swivel snap hook,
One metal D-ring.
Check out our RESOURCES PAGE full of great recommendations and links for fabric stores and suppliers, interfacing and stabilizers, hardware resources, and zippers.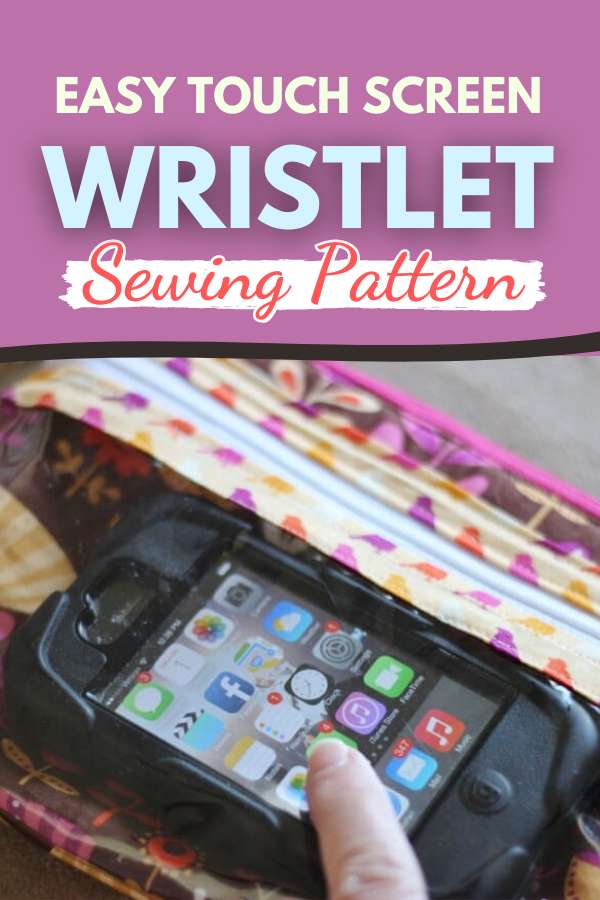 If you would like to download the pdf pattern you can click on the blue button below.
And if you would like to see other bag sewing patterns from this designer then you can click on the red button below.