Agne Coin Purse FREE sewing pattern
|
All posts may contain affiliate links.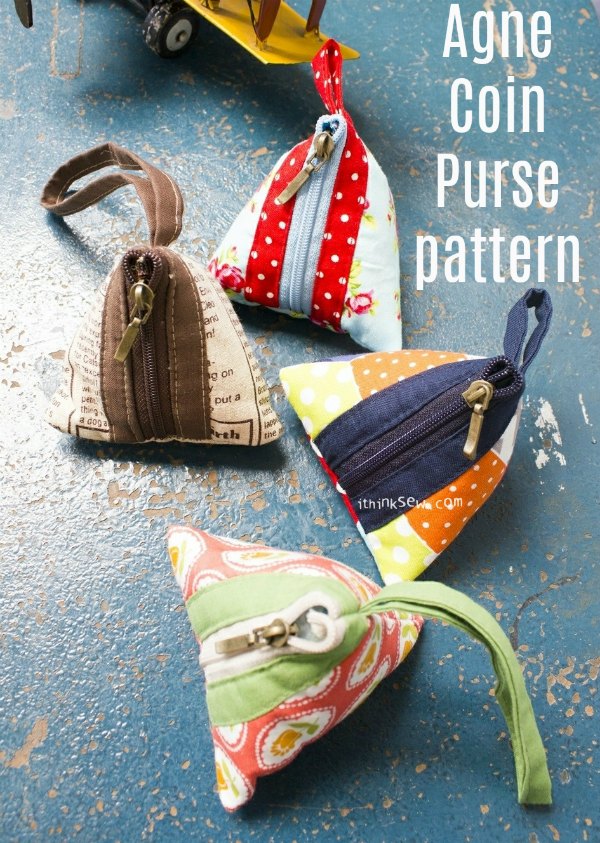 Here's a free pattern from a very talented designer that we feature a lot here on Sew Modern Bags, I Think Sew patterns. We are pleased to feature several I Think Sew patterns in our store, but this one is free for everyone.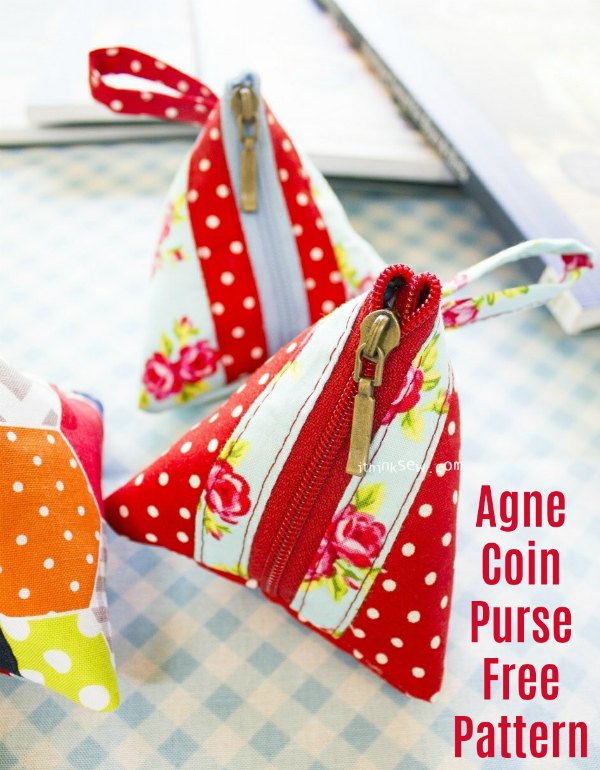 This is the Agne Coin Purse which is an adorable project that comes in two sizes, small and large. It's a really quick & easy project that will give you amazing results. These purses are perfect as a gift for family and friends.
These little purses use zippers that you might have in your stash that are just too short for anything else, or that might be in really bright colors you wouldn't perhaps use for a larger purse. Only small pieces of fabric are needed so these also make a great scrap buster or scrap friendly sewing pattern too.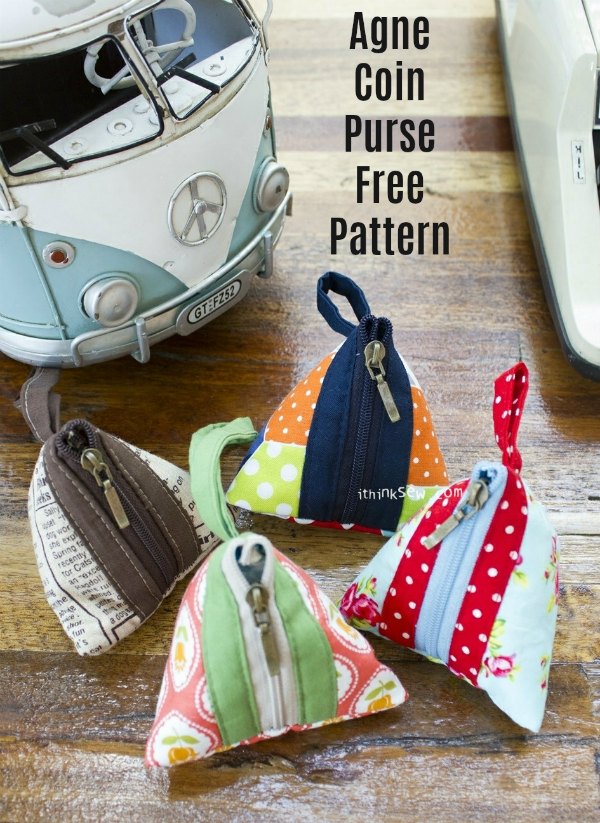 When you have finished making the Agne Coin Purses they will measure approximately:
A small one = 3 1/2" wide by 3 1/2" high by 3 1/2" deep.
A large one = 4 1/4" wide by 4 1/4" high by 4 1/4" deep.
If you would like to download the free pattern then just click on the purple button below. You may need to sign up for a newsletter on third party sites in order to access free content and downloads.
Want more scrap friendly sewing patterns so you can use up every single piece of your fabric? Check out the boards at Sewing For Scraps for lots more ideas and inspiration.
We think you'll like these patterns for storage and organizers to sew
We know our readers just love to sew storage and organizer projects so we've got lots of them. We've handpicked some of our favorites to feature in our pattern store. These are some of the most popular that are readers are sewing now!