Woppet Bucket fabric basket sewing pattern
|
All posts may contain affiliate links.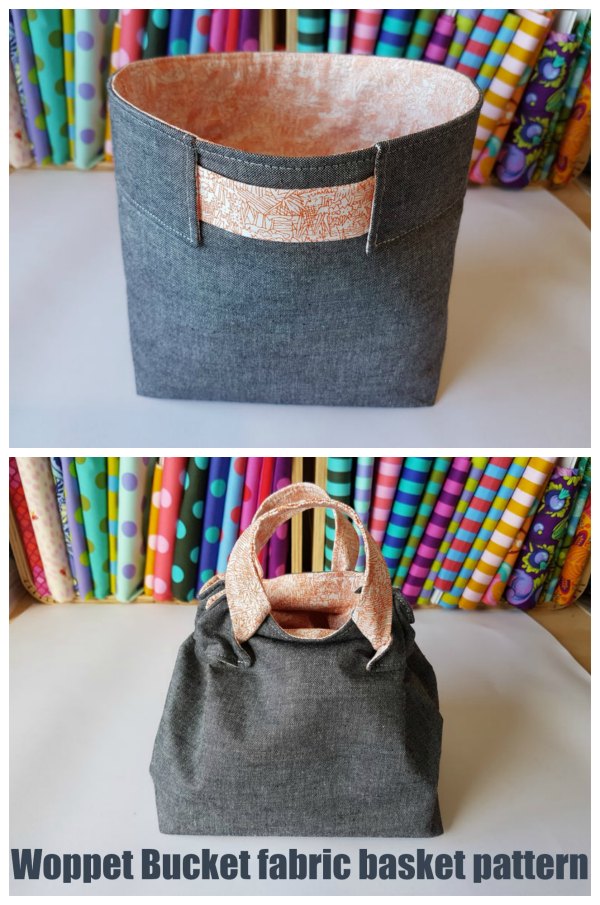 If you need a sewing pattern to make a lovely fabric basket then we have an excellent one here for you named the Woppet Bucket.
The Woppet Bucket is a beginner level sewing pattern in a Japanese style. You can make these fabric Woppet Buckets to store all kinds of things at your home, your workplace, or anywhere you want to use them.
The handles cleverly sit flat against the sides to hold the rim of the basket open and then can be pulled out to act as the handles and cinch up the top of the basket. Genius!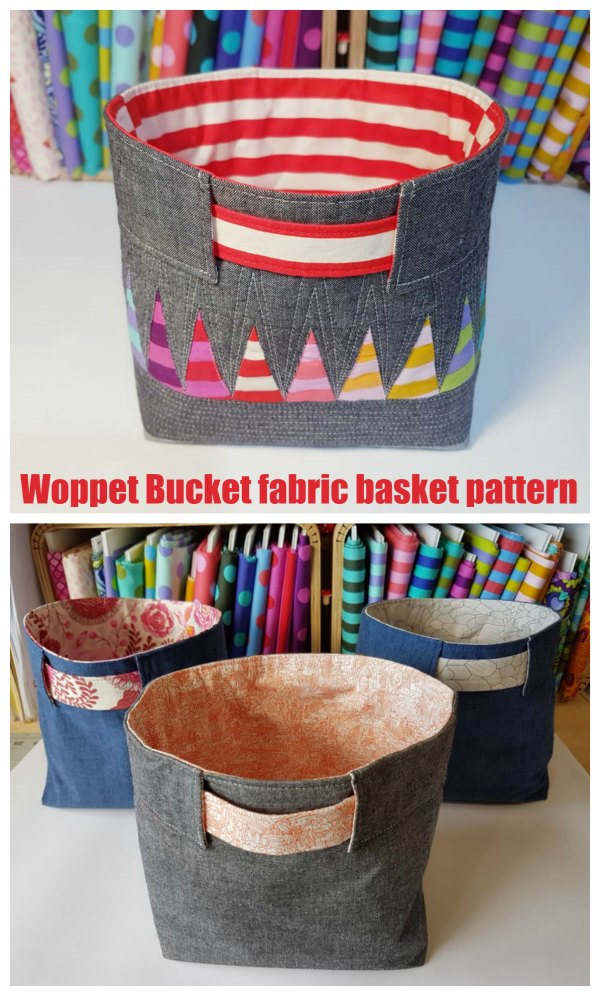 When you have finished making your Woppet Bucket fabric basket it will measure approximately 7.5″ long by 7.5″ high by 4″ wide.
What you will need to make the Woppet Bucket fabric basket
Fabric for the exterior
Fabric for the lining
We think you'll like these patterns for storage and organizers to sew
We know our readers just love to sew storage and organizer projects so we've got lots of them. We've handpicked some of our favorites to feature in our pattern store. These are some of the most popular that are readers are sewing now!