Whale Shark Bag sewing pattern (2 styles)
|
All posts may contain affiliate links.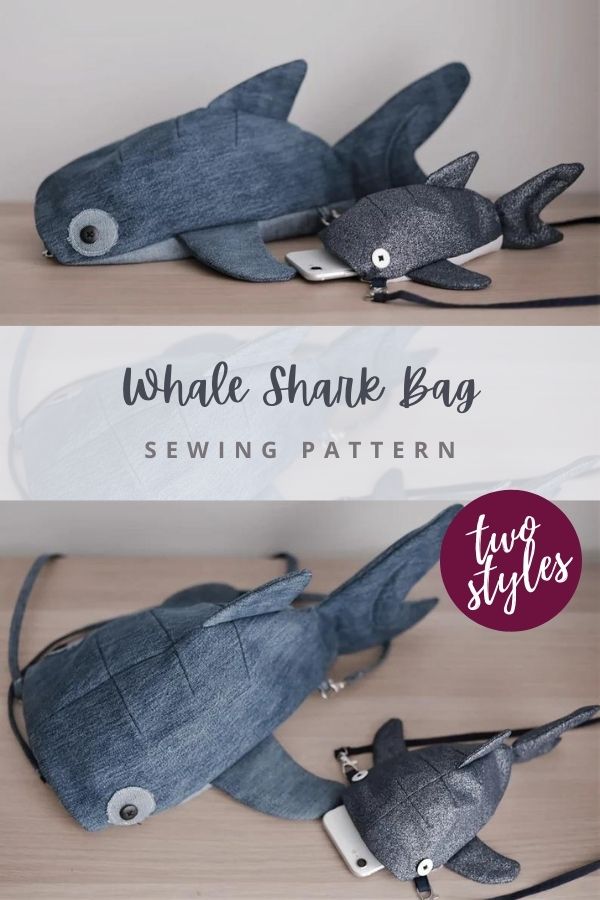 This is an amazing Whale Shark Bag pdf sewing pattern, that comes in two styles, from the designer Conte de fees studio.
This is a unique shark bag with strong characters! But don't worry, these sharks are gentle giants. The whaleshark is the biggest fish in the sea but only eats plankton. The wide mouth of the whaleshark makes the perfect purse so he can swallow all of your essentials you want to carry.
The designer has made two styles of Whale Shark Bag – the Mummy Shark and the Baby Shark. Wear the larger bag as a fun backpack and the smaller one as the perfect casual crossbody bag. Kids will love these too of course.
The Mummy Shark is more suitable for those with some experience of sewing, partly because of the thick denim fabric that the designer used. She has an industrial sewing machine. A domestic sewing machine will also do the job but might require turning the handwheel manually occasionally for some really thick areas, and partly because of the zip opening. Or pick a lighter weight fabric for easier sewing – some quilting cottons have a printed denim design if you really want to stick with that look.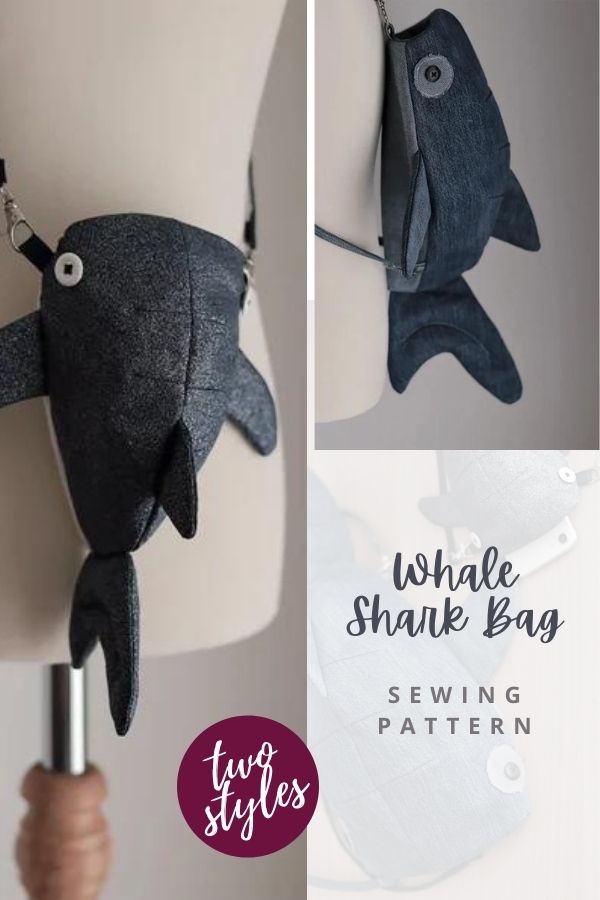 However, the Baby Shark has no zip and so it is definitely easier to make! But just as cute!
This intermediate-level project will make a great gift for kids and fun-loving grown-ups!
The pdf pattern can be printed directly onto standard A4 or US letter paper. You will also have access to clear, step-by-step sewing instructions with HD photos with full-size sewing patterns (including seam allowance, no need to enlarge patterns). You can make the bag in any size of your choice – simply print the pattern on various scales.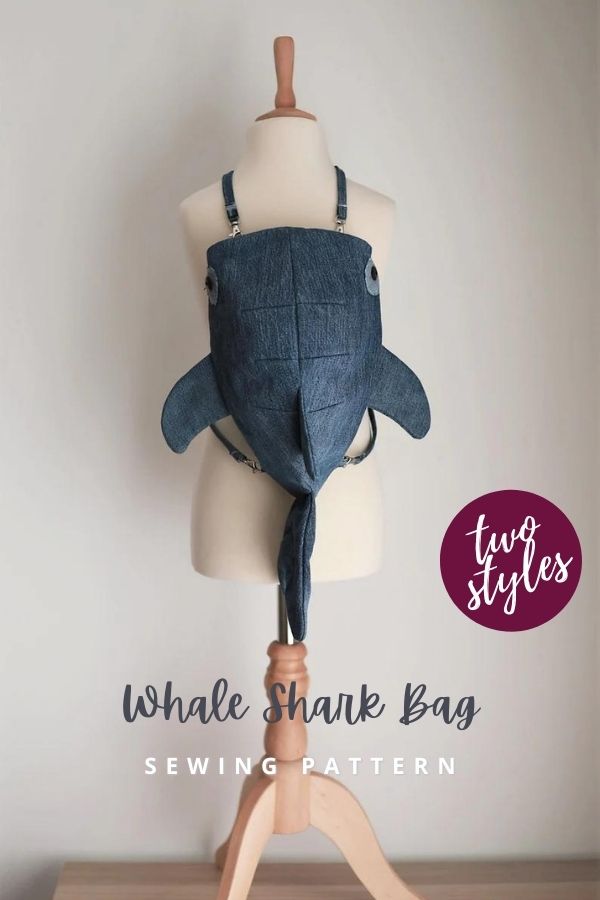 If you would like to download the pattern you can click on the blue button below. And if you want a paper sewing pattern then click HERE.
Sew more crossbody bags and you'll be happier – we promise 😉
For the easiest shopping and days out, you can't beat a crossbody bag for leaving you hands-free. We've got 60+ of our favorite crossbody bag patterns hand-picked for you in the store. Go to the shop page to find them all saved by category.
Even more crossbody bag sewing patterns you won't be able to resist
Want even more crossbody bag sewing patterns? These are the top best selling crossbody bag patterns in our store. Take a look at the category on our shop page for even more - 60+ more!