Clutchmates 6 Flap Options Zippered Clutch Bag Pattern
|
All posts may contain affiliate links.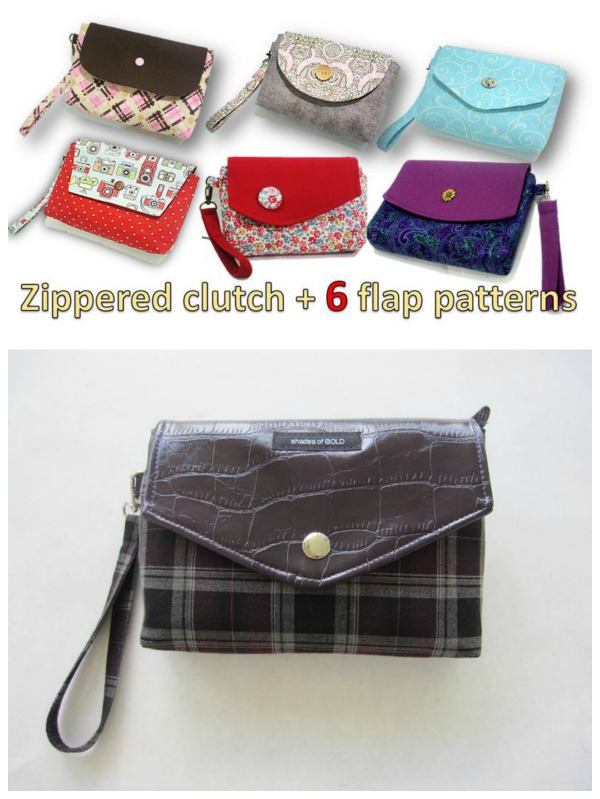 This is a fun and simple clutch that even confident beginners can make without many difficulties.
The zipper is added to avoid things from slipping, thus making this a very practical bag. And please don't worry if you are not familiar with zippers as with the correct measurements and techniques, the zipper part can be completed in a short time. There is also a bonus with this pattern as there are 6 different flap designs to suit your style or fancy.
The clutches can look very pretty in different fabric combinations, but even with a single fabric all over, the finished bag is still beautiful.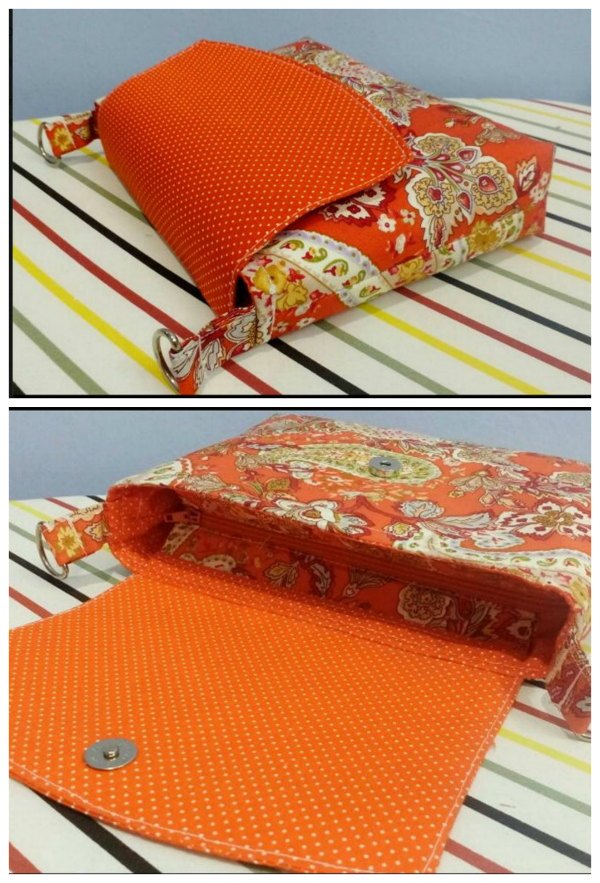 If you wish to add more pockets inside or on the back, a tutorial on making a zippered pocket is given in the appendix.
The suitable fabric is cotton or light-weight linen. Medium-thick interfacing can provide a good structure for the bag. If you want you can omit the strap and use the bag as a clutch.
When finished the Zippered Clutch Bag will measure approximately 5 ½ inches (14 cm) high by 8 ½ inches (22 cm) long with a base of 1 ½ inches (4 cm).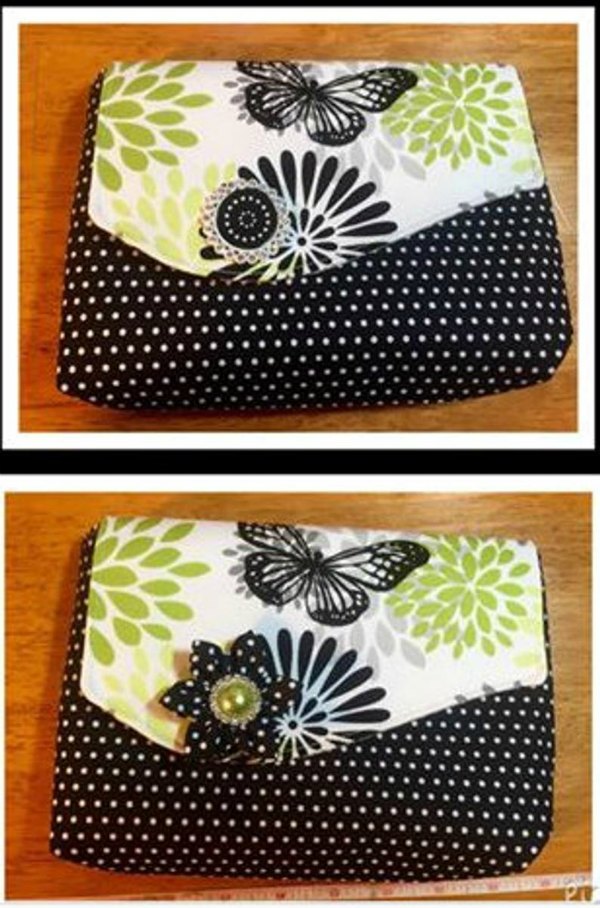 What you will need to make this Zippered Clutch Bag:-
½ yard of quilting weight cotton, linen or cotton blended linen,
½ yard of linen or cotton for the lining,
Fusible Interfacing,
¼ yard of medium or heavy-weight fusible interfacing. If the exterior fabric is quite thick, use medium-weight interfacing,
¼ yard of light-weight fusible interfacing (optional: for lining ),
One magnetic button or any other type of snap button/closure of your choice,
One zipper – 8 inches,
One ½ inch D-ring ( optional ),
One ¾ inch swivel hook ( optional ),
This is a digital download where you will receive twenty-four pages of complete step-by-step tutorials with extra info and thirteen pages of pattern tiles that need to be assembled. Seam allowances are included in the pattern.
Get the Clutchmates pattern here