The Thistle Pocket Tote Cross Body Bag sewing pattern
|
All posts may contain affiliate links.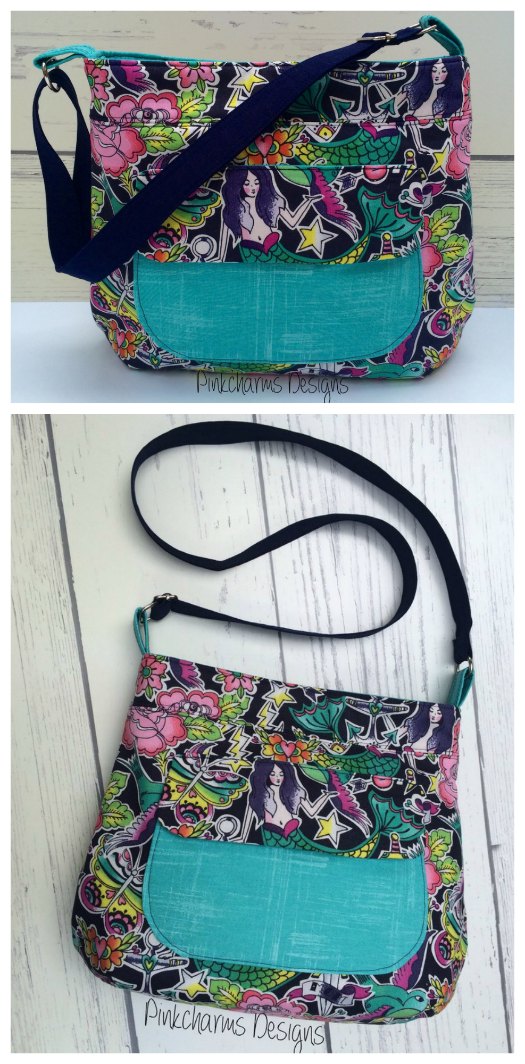 This excellent designer has listened to her customers over the years and given them exactly what they desire. They've told her that they really preferred an outside pocket with a closure on the outside of their purses. So here is the pattern for her medium-sized Thistle Pocket Tote Cross Body Bag, which has a perfect sized outside pocket with a flap and a magnetic closure. This bag is big enough to hold your phone and keys and comes with instructions to make an adjustable crossbody strap.
The designer has advised that you can use a variety of different fabric combinations for this bag. You can also use whatever type of button or embellishments for the flap you wish. She has even made a version with some decorative stitching on the flap.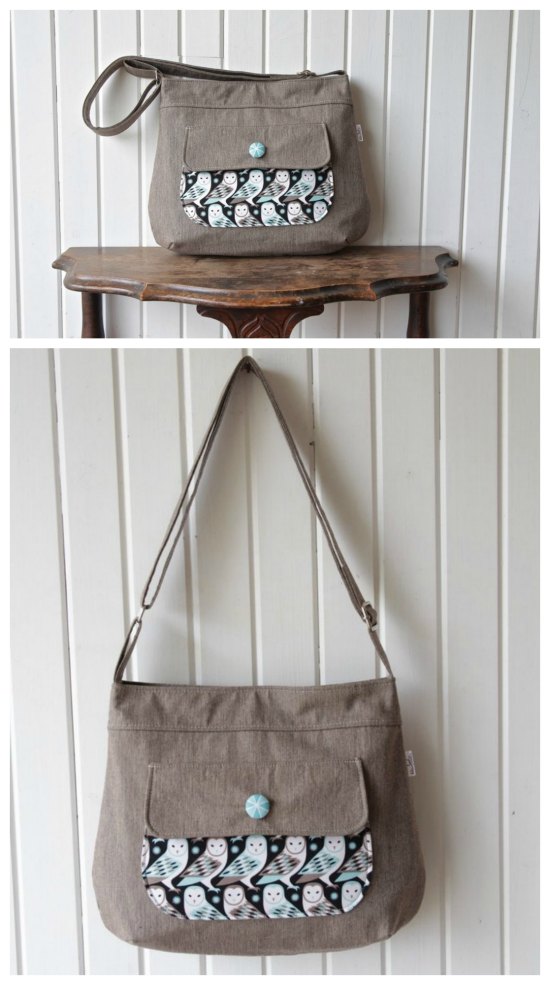 For the interior of the bag, there are instructions for one large slip pocket but the designer adds that you are free to add more pockets to the interior if you wish. She has also included instructions for a zippered pocket.
The designer has used sew-in interfacing to give the bag structure, she used 10 oz duck canvas.
This project should be suitable for intermediate sewers. The designer advises it will take approximately 2 hours to make this bag depending on your sewing experience and which options you choose when making the bag.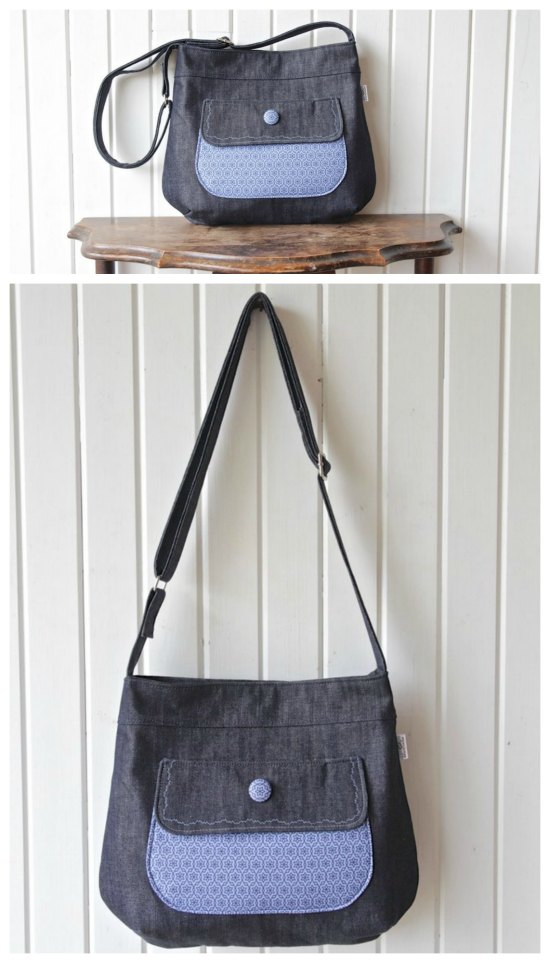 When finished the Thistle Pocket Tote Cross Body Bag will measure approximately 13.5 inches (34.29 cm) wide by 10.5 inches (26.67 cm) high by 4 inches (10.16 cm) deep. The strap is, of course, adjustable so you can set it at whatever length you like.
More ideas for purses and handbags to sew
Want even more purses and handbags to sew? Our shop is packed full of hand-picked favorites from talented designers, big and small. Here are a few recent additions you might like. Check them all out in our shop.