Well rounded tote – free pattern
|
All posts may contain affiliate links.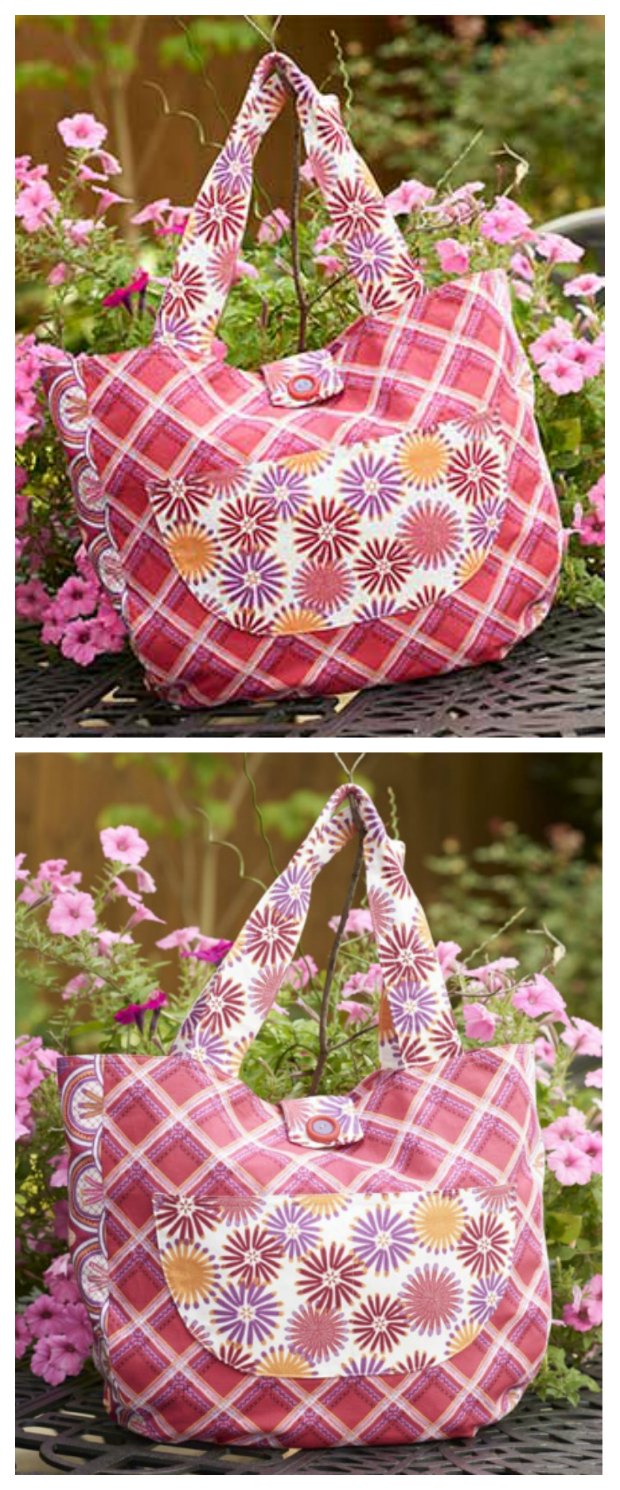 Have you ever visited the Coats and Clarke blog? They have some interesting projects that are certainly worth a look. We're subscribed to their mailing list so we can get an update for all of their seasonal sewing projects, as well as all of the bags of course.  They always come with full downloads for patterns and instruction, as well as well-written instructions as you'd come to expect from a professional company.
This one dropped into our inbox recently and went straight onto our 'must-sew' list. What a cutie!
Finished Size
16" x 4" x 14" (40.6 cm x 10.2 cm x 35.6 cm)
Required materials:
Main body 5⁄8 yard (.57m)
Sides 1⁄4 yard (.23m)
Front Pockets, Straps, and Tab Closure 5⁄8 yard (.57m)
Lining 11⁄8 yards (1m)
Pellon Shape Flex Woven Fusible Interfacing, 1.5 yards (1.37m)
Coordinating sewing thread
Magnetic snap closure
Check out the beautiful fabrics available at bargain prices on Craftsy.  A huge range of yardage as well as pre-cuts, for both quilting, apparel, crafting, and bag sewing projects.
They do ask you to register on their site in order to download this free pattern.