Trinket Zipper Pouch FREE video sewing tutorial
|
All posts may contain affiliate links.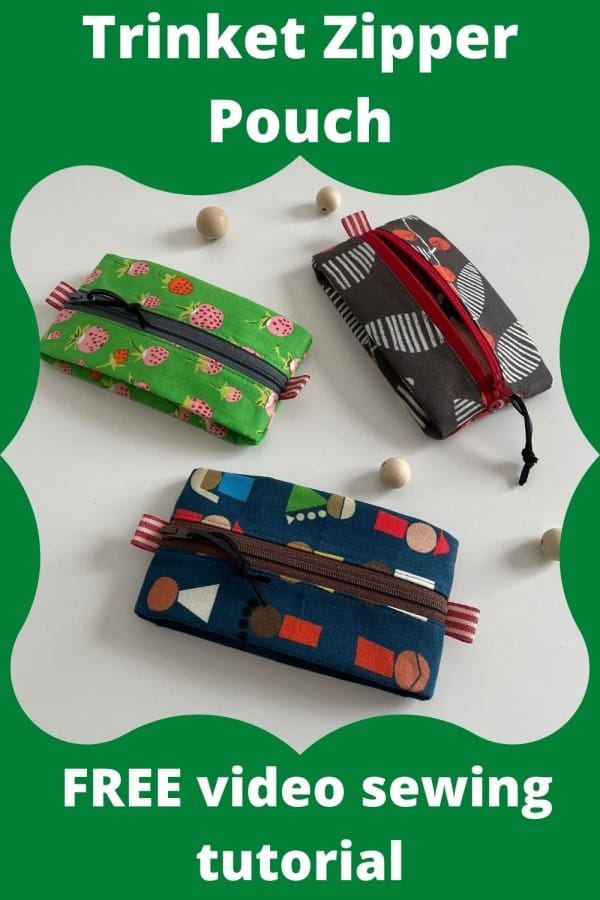 This is a FREE video sewing tutorial for the Trinket Zipper Pouch.
The designer describes them as her super adorable trinket pouches with pleats on each side. You'll also love their beautiful professional finish and how quickly and effortlessly they come together.
Take care! We have a feeling that sewing up this pattern from all of your favorite scraps and left over lengths of zipper is likely to become addictive.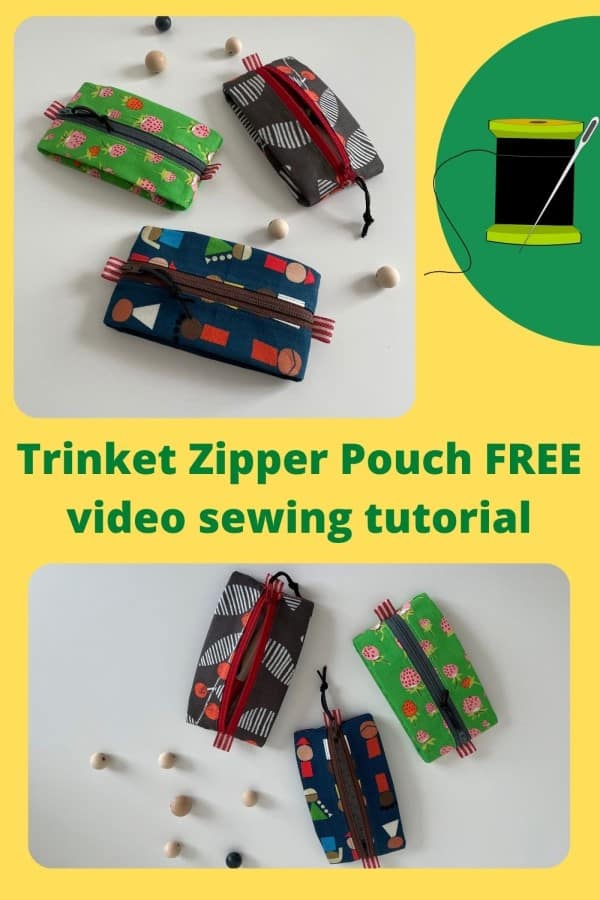 Sizing info:
When you make yourself a Trinket Zipper Pouch it will measure approximately 3½" wide by 6″ long. They look fantastic and are perfect to store small notions or small sewing clips or great for makeup or maybe even some crayons or markers.
The Trinket Zipper Pouch features the two ribbon tabs on each side of the zipper for an easy opening and closing and it features super lovely side pleats that make for a really nice and unique zipper pouch.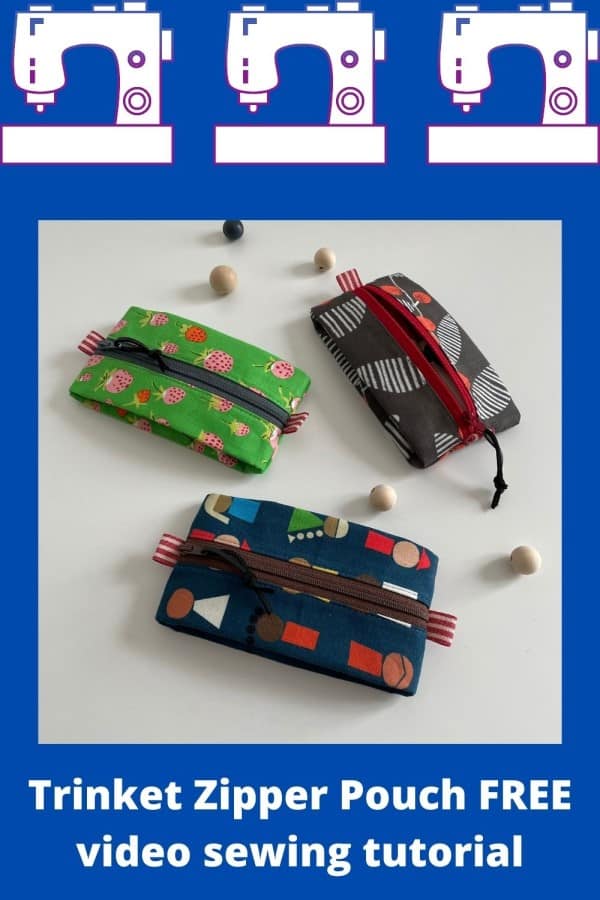 What you will need to make a Trinket Zipper Pouch:-
So where is that FREE video sewing tutorial you ask? It's just below, so all you have to do is press play and sit back and watch Svetlana from Sotak Patterns take you through this awesome sewing tutorial video.
Sotak Co is so generous for offering this free video tutorial for you to sew. Don't forget that all of these freebies are offered as a "try me" in the hope that you will like what you see and go on to try a paid sewing pattern. Sotak Co always offers beautiful bags to sew. You can find a selection of them below.