Petal cosmetics bag – free
|
All posts may contain affiliate links.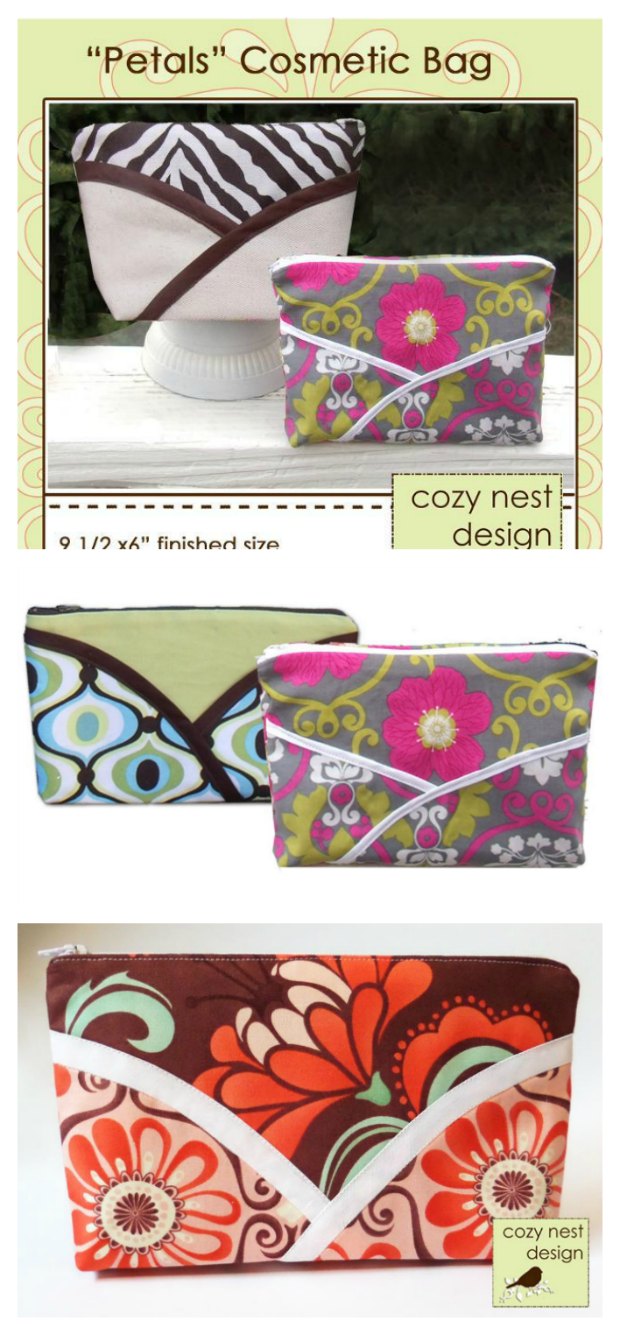 Carry your cosmetics in style with this quick and easy cosmetic bag. Features a top zipper and is loaded with personality and design possibilities. The petal cosmetics bag from Cosy Nest Design is an ideal scrap buster and a nice way to practice some bias binding around curves.
Those curves are a decorative element, but we think you could also experiment with leaving them open at the top and creating some small pockets on the outside of the bag.
Materials: