Marichel Hobo Shoulder Bag Sewing Pattern
|
All posts may contain affiliate links.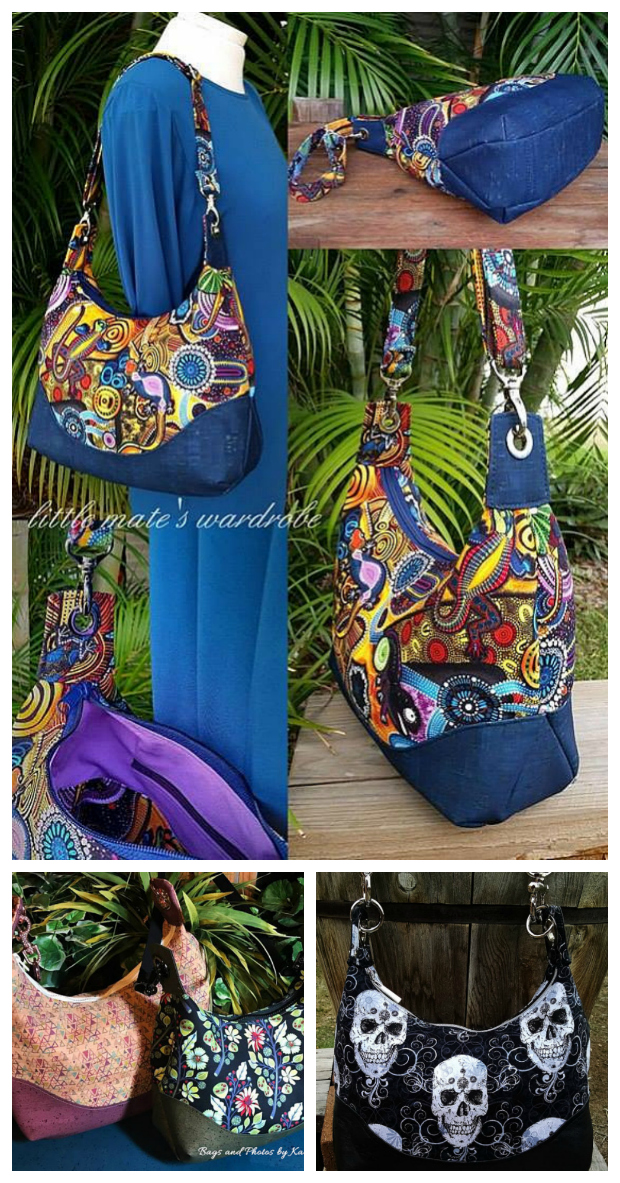 The Marichel Hobo Shoulder bag offers a timeless slouchy hobo feel, with a refined curvy appeal, that offers a contoured top and an adjustable shoulder strap, that allows it to rest comfortably on your shoulder. Best of all the pattern includes two sizes, an Everyday Hobo ample space for your day-to-day essentials while the Oversized version is for your girls that like to carry a little bit more!
The Everyday Hobo measures: 9″ high (center curve to bottom), by 12″ wide by 4″ deep (at the base). While the Oversized Hobo measures 10″ high (center curve to bottom), by 15″ wide by 5″ at the bottom width and 3 1/2″ at the base.
Materials Needed: