Marichel Hobo Shoulder Bag sewing pattern
|
All posts may contain affiliate links.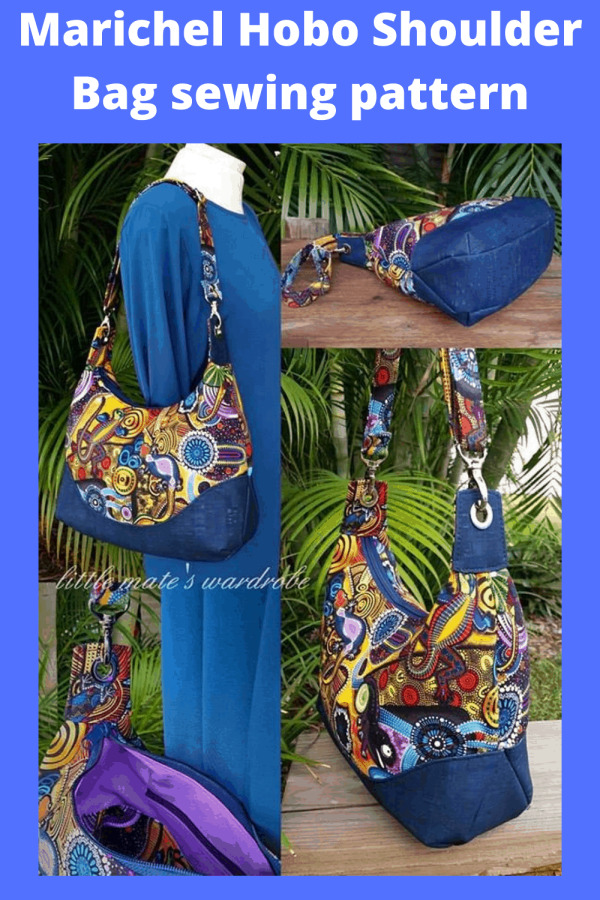 The Marichel Hobo Shoulder bag offers a timeless slouchy hobo feel, with a refined curvy appeal, that offers a contoured top and an adjustable shoulder strap, that allows it to rest comfortably on your shoulder.
Best of all the pattern includes two sizes, an Everyday Hobo ample space for your day-to-day essentials while the Oversized version is for your girls that like to carry a little bit more!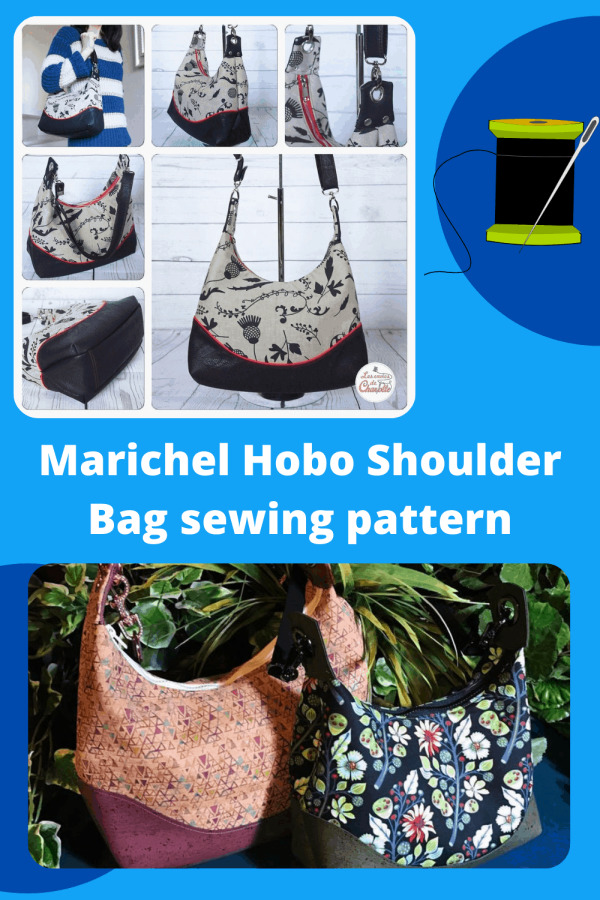 Sizing info:
When you make yourself your very own Everyday Hobo Bag it will measure approximately 9″ high (center curve to bottom), by 12″ wide by 4″ deep (at the base). While the Oversized Hobo measures 10″ high (center curve to bottom), by 15″ wide by 5″ at the bottom width and 3 1/2″ at the base.
What you will need to make a Marichel Hobo Shoulder Bag:–
Quilting Weight Cotton – Main Fabric,
Quilting Weight Cotton – Lining Fabric,
Leather, Cork, or a non-directional Quilting Cotton weight – Contrast Fabric,
Fusible Pellon SF 101 or a woven shaping interfacing,
Fusible Fleece -TP971F-Pellon Fleece Thermolam Plus,
Peltex 72F Ultra Firm 2-sided Fusible,
Two Zippers,
Two ¾" to 1″ Grommets,
Two 1″ Spring Gate Rings,
Two 1″ Swivel Hooks,
One 1″ Strap Slider,
Coordinating thread,
Removable Fabric Marker. A Frixion gel pen is recommended,
Microtex (Sharp) Needle 80/12,
Fabric glue or a temporary bond fabric glue stick (optional),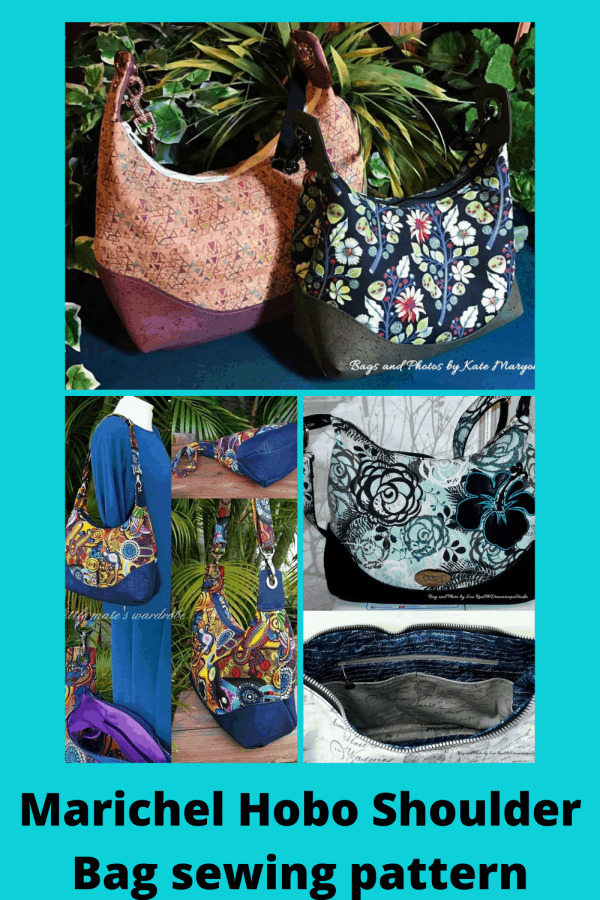 If you would like to add this hobo bag sewing pattern to your collection you can click on the blue button below to find out more about it.
More ideas for purses and handbags to sew
Want even more purses and handbags to sew? Our shop is packed full of hand-picked favorites from talented designers, big and small. Here are a few recent additions you might like. Check them all out in our shop.