Tourista Bag sewing pattern
|
All posts may contain affiliate links.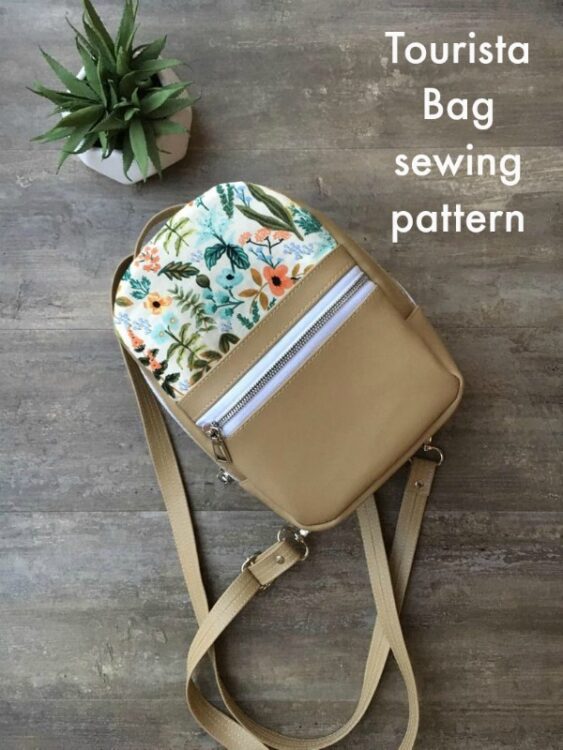 [SADLY THIS PATTERN HAS BEEN DISCONTINUED. IT HAPPENS FROM TIME TO TIME WHEN A DESIGNER RETIRES AN OLD PATTERN TO REPLACE IT WITH FABULOUS NEW ONES. STILL LOOKING FOR A BACKPACK TO SEW? WE HAVE LOTS OF THEM HERE.]
With this fabulous small backpack sewing pattern, the designer is bringing back the '90s with her Tourista Bag!
The Tourista Bag is a backpack, a crossbody, a shoulder bag, and a toiletry case all in one!
It's a convertible bag with a top carrying handle and straps that gives you the option to carry it either of four ways at any time.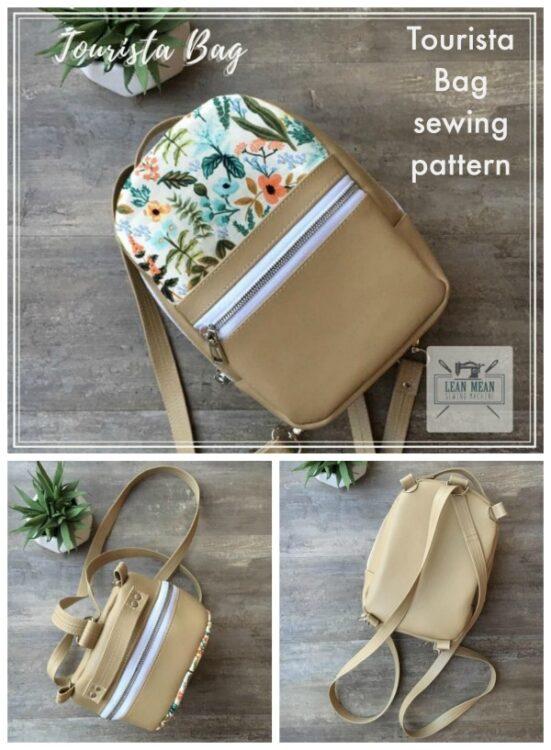 You can simply unsnap the straps and relocate them to change up how you wear it or carry it.
This bag is designed to hold all of your essentials so that you are not weighed down with all that extra stuff that we seem to end up putting in our bags.
It's a great small bag for your day out to visit the beach, go to the park, go shopping or even as the ultimate vacation day bag.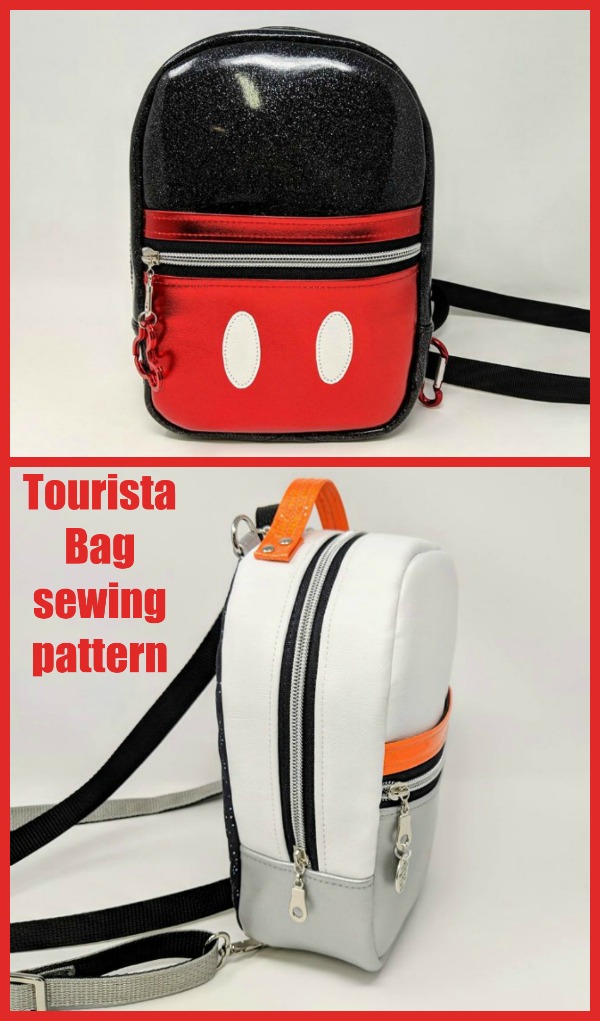 The designer has rated her pattern as an intermediate skill level project.
When you have finished making the Tourista Bag it will measure approximately 7″ wide by 9″ tall by 4″ deep.
If you would like to add the Tourista Bag pattern to your collection you can click on the button below.
Pattern discontinued – other backpacks here
See all the patterns from this designer here
More backpack and rucksack sewing patterns -->
Want to find more bags to wear as backpacks? Why not follow the Sew Modern Bags board dedicated to our favorite backpack and rucksack sewing patterns here. Pin and save your favorite bag sewing patterns to your own boards for later. Don't forget to pin this article too.
Sew more crossbody bags and you'll be happier - we promise 😉
For the easiest shopping and days out, you can't beat a crossbody bag for leaving you hands-free. We've got 60+ of our favorite crossbody bag patterns hand-picked for you in the store. Go to the shop page to find them all saved by category.