FlapHappy Backpack free pattern
|
All posts may contain affiliate links.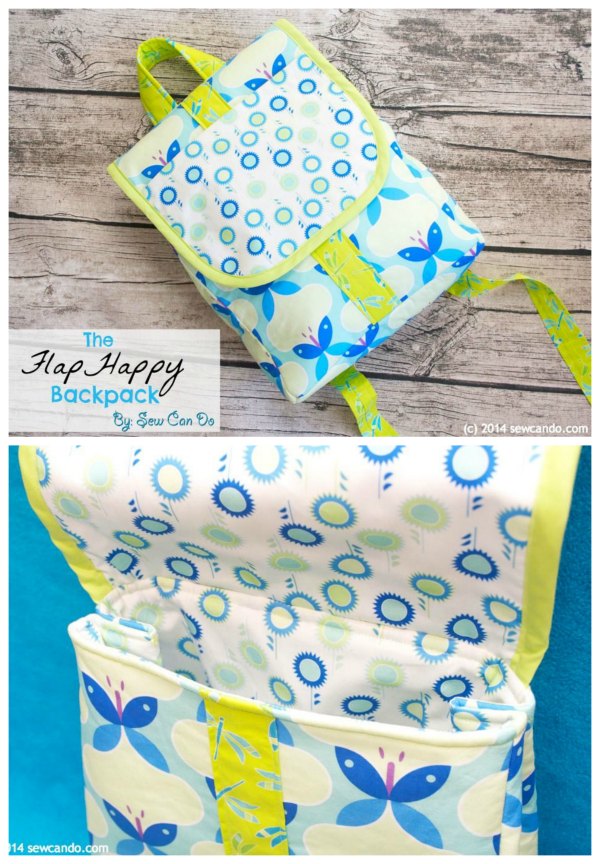 Here's another free bag pattern and tutorial from this most generous and talented pattern designer.
The Flaphappy Backpack is sized to be perfect as a handbag alternative or as a child's backpack and has the following features:
It has pleated sides
It's fully lined inside
It's padded and has adjustable straps to fit just right
It's nice and wide at the bottom, but the top easily stays closed.
The name comes from the fold-over flap at the top, which makes it easy to open & close and has its own built-in pocket.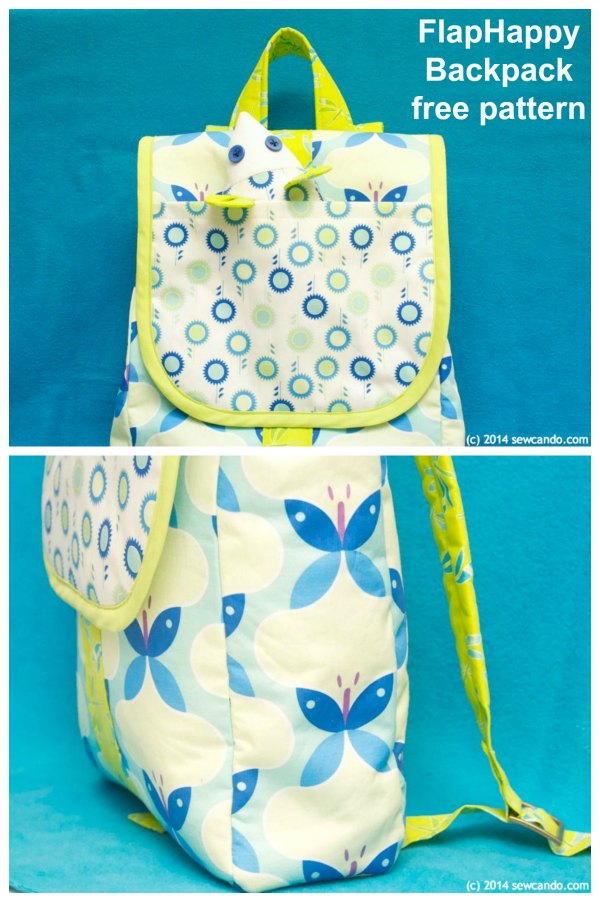 What you will need to make the FlapHappy Backpack
Three 1/2 yards of cotton
1/2 yard of fusible fleece
A package of double fold bias tape
Two adjustable sliders