Hartswood Tote Bag sewing pattern
|
All posts may contain affiliate links.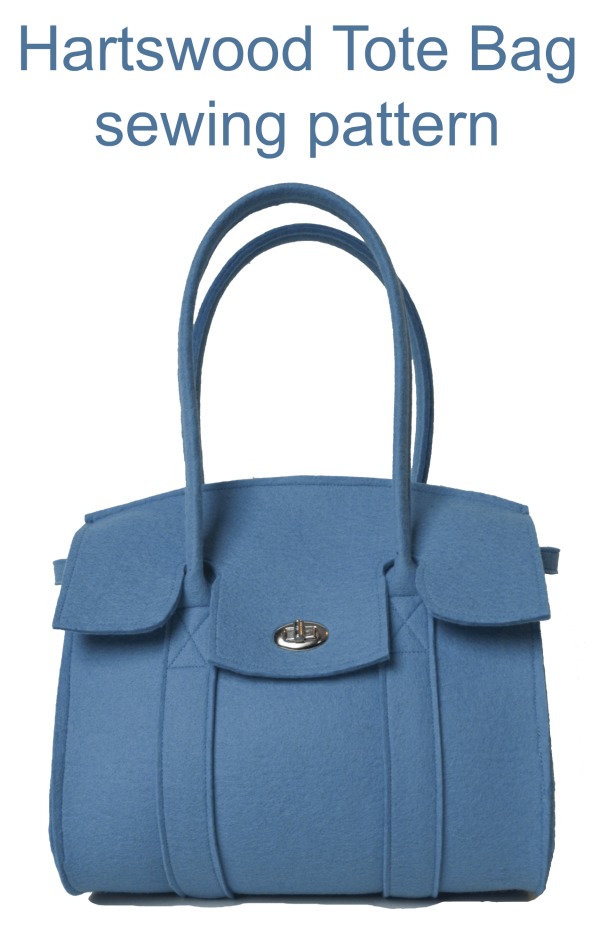 This is the Hartswood Tote Bag and doesn't she just ooze well-bred elegance and stately high fashion appeal. The marvellous designer has made a great pattern which you can grab in our store by clicking on the button below.
This modest and classic design makes her a 'go-to' bag that will stand the test of time season after season. The stay shape handles sit tall without flopping and sagging for a 'carry all' handbag or she is equally at home sitting comfortably over your shoulder.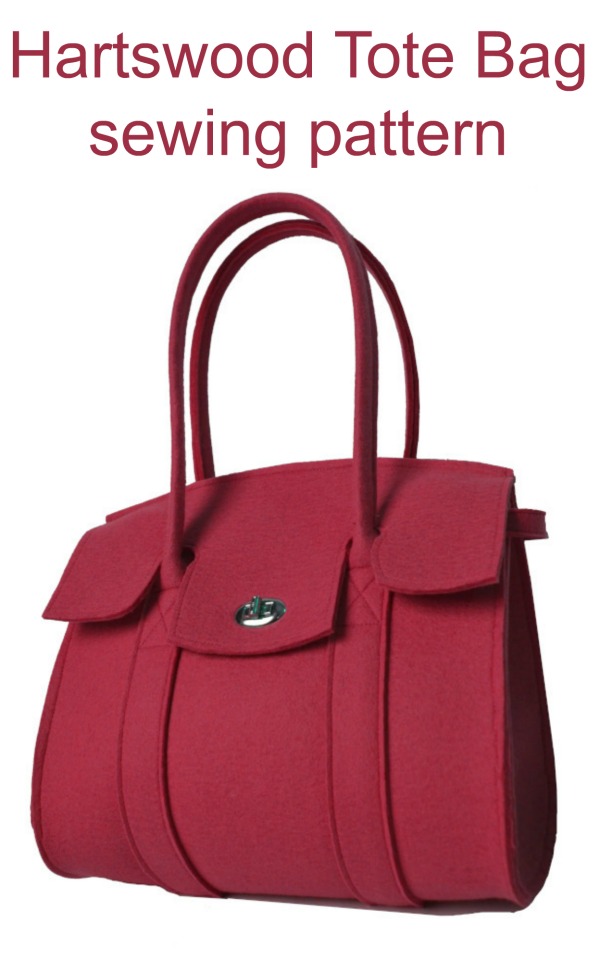 The designer has excellent attention to detail. The twist lock clasp provides that professional touch and the hand-stitched bar tacks just finish off the Hartswood Tote Bag beautifully.
When finished the Hartswood Tote Bag will measure approximately 43cm (16.9") high including handles or 27cm (10.63") high excluding handles and 28cm (11") wide by 13.5cm (5.3") high.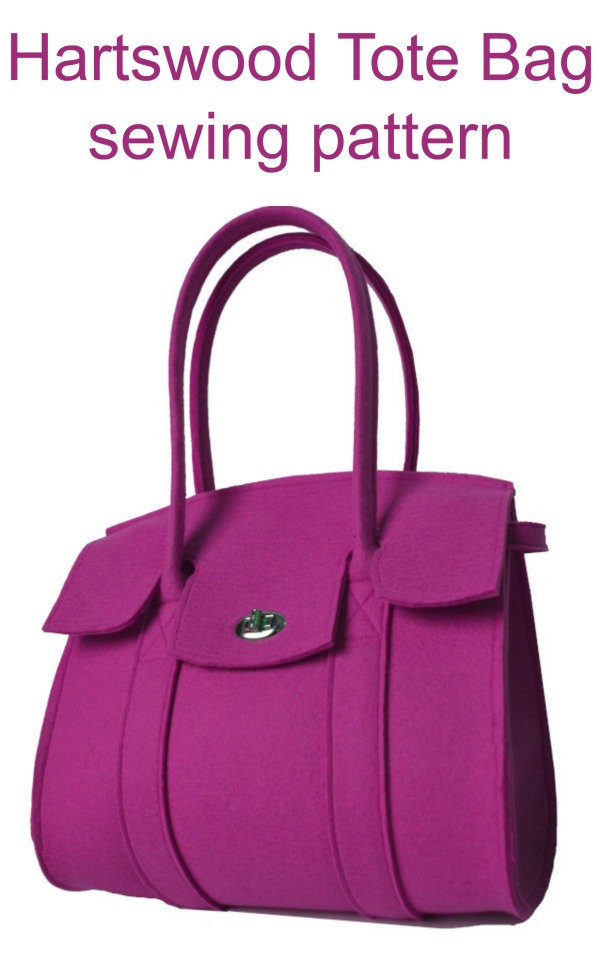 This sewing pattern has been designed to be made with a non-fraying double-faced fabric with a good body. The bag doesn't have a separate lining. Using a quality 100% wool felt will give your bag a good posture and a luxurious life long feel and one that will last for many seasons with no fraying or selvedges to worry about also. Wool felt can easily be sewn on a domestic sewing machine with a walking foot or Teflon coated foot. You will need a piece that is 60cm (24″) wide by 70cm (28″) long.
For that extra touch of self-made sewing pattern luxury, the designer highly recommends that you make the Hartswood Tote Bag from 3mm 100% wool felt and get your felt online. Fable & Guild have collated a handy list of all their recommended suppliers where you can buy the perfect fabrics for creating these stunning bags.
The designer aims to make your sewing projects enjoyable with simple to follow instructions accompanied with access to her full-color illustrations of the making and sewing journey. Please note that this is a digital download pattern.
Get the Hartswood pattern here
See all the patterns from this designer here
This isn't quite what you are looking for? We have links to thousands of bag sewing patterns, tutorials, sewing videos and tips and lots more on our
Pinterest
account. Come and follow us, and save some of your favorites to your own boards for later.
Even more tote bag sewing patterns you won't be able to resist
Want even more tote bag sewing patterns? These are the top best selling tote bag patterns in our store. Take a look at the tote bag category on our shop page for even more!