The Poppy Bag sewing pattern
|
All posts may contain affiliate links.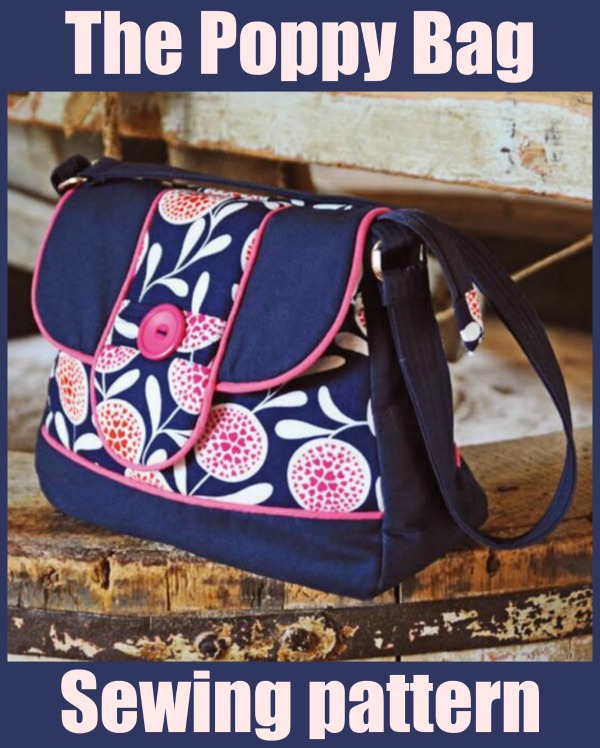 This useful 'Poppy' shoulder bag can be made from any firm fabric with an even weave, including quilting cotton, linen, denim or home decor fabrics. The contrasting print can be cut from just a quarter of a meter so you can splurge on a gorgeous designer fabric. Treat yourself to some fancy bag hardware to make the bag look more 'shop bought' if you like.
The panels on this bag make it perfect for using up leftover fabric, lay the fabrics next to each other to see what works and which fabrics you want to use for the feature fabric and which to use for the contrast. You could also omit the metal strap carriers and attach the straps directly to the body of the finished bag or if you wanted you could choose some beautiful bag hardware.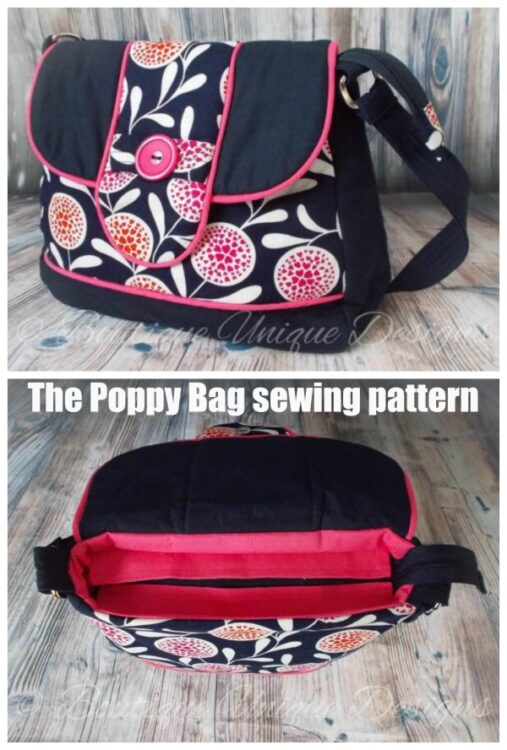 The designer has used square strap carriers to attach the strap, which makes for a very professional finish. There are many, many styles of bag hardware available in an array of finishes from ultra-modern to antique.
When you make yourself one of these fabulous Poppy bags it will measure approximately 12″ (30 cm) wide by 9″ (23 cm).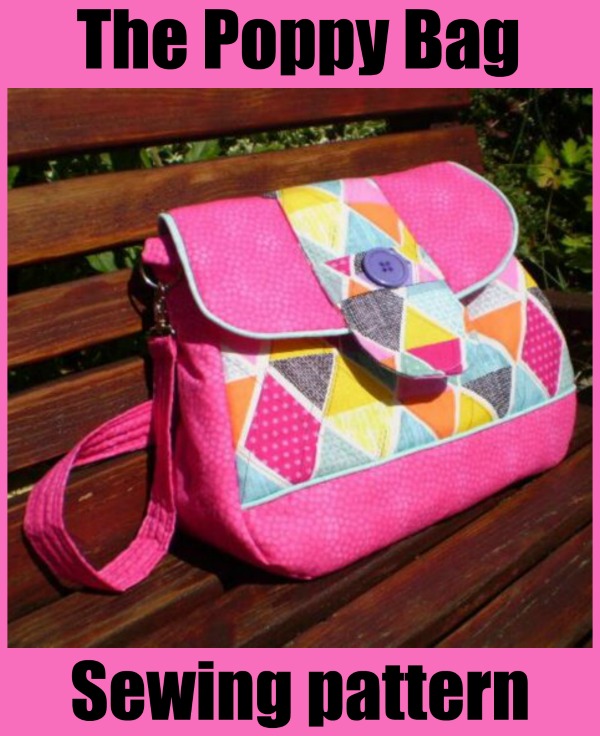 What is needed to make a Poppy Bag:–
1/3 of a yard (0.3 metres) of Plain Kona cotton fabric,
A fat quarter (0.25 metres) of featured fabric,
1/2 of a yard (0.4 metres) of lining fabric,
1/3 of a yard (0.3 metres) of medium weight iron-on interfacing,
1/3 of a yard (0.25 metres) of Hobbs Heirloom wadding or other fabric stabilisers of your choice,
1-1/3 of a yard (1.5 metres) of 4mm piping cord (or ready-made piping),
Two square silver finish strap carriers,
One silver finish magnetic snap,
One feature button,
One 12″ zipper,
Get the Poppy Bag pattern here