All posts may contain affiliate links.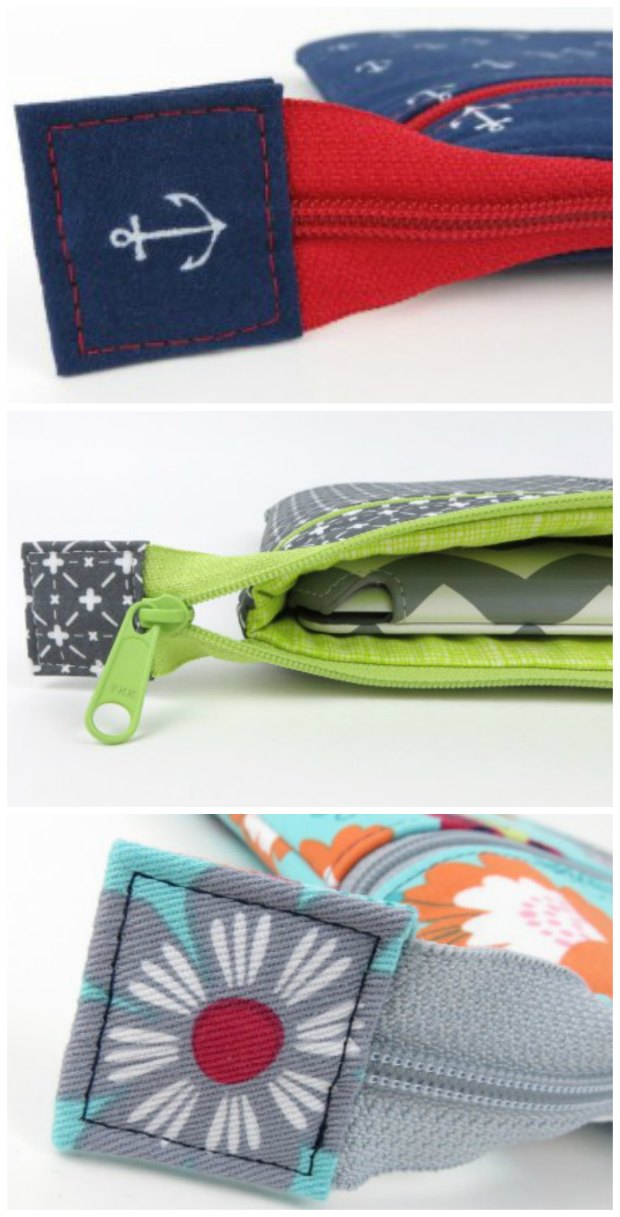 Some patterns call for these automatically, and there are also good reasons to use them in zipper bags of all sorts, to keep the teeth of the zipper out of side seams, and avoid dented in corners at the top of your bags.
The Perfect Zipper Tab will be the ideal finishing touch that makes your bag look professional, and it's also practical, giving you something to hang on to as you close up your zipper.
But it can be difficult to get a neat finish. Here's exactly how to do it, with all the raw edges neatly hidden (and there's a little secret to help you get it sewn neatly without pins too!)
Buy WONDER TAPE here – you'll wonder how you ever managed without it! Perfect for holding zippers in place while you sew too – they lie nice and flat without the pins.