The Clover Convertible Bag sewing pattern
|
All posts may contain affiliate links.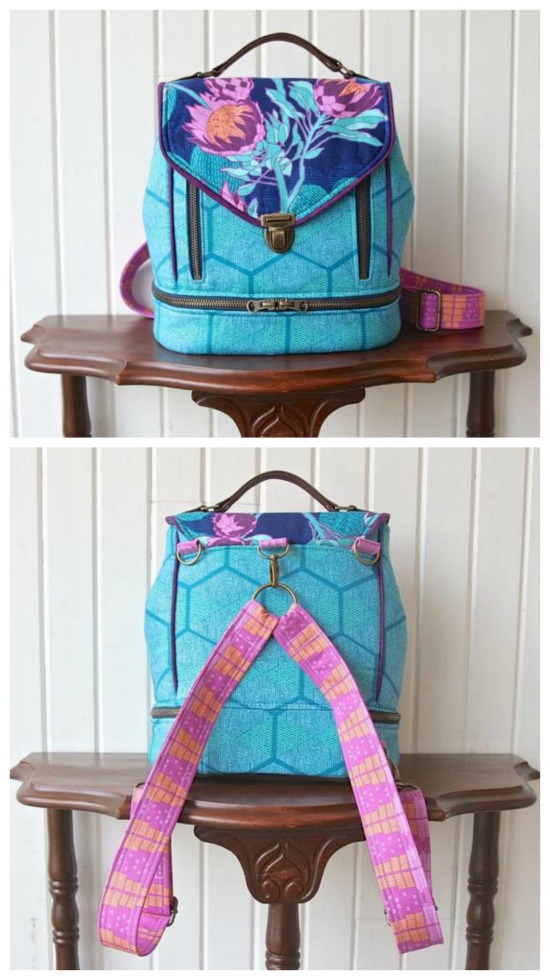 This is one of this designer's Best Selling patterns and one of our favorites too. The Clover is a medium-sized bag and as the name implies, it can convert from a backpack to a crossbody bag.
The Clover has the following features:-
Two exterior vertical zippered pockets under the flap.
The flap has a thumb lock (or tongue lock or tuck lock) closure with a handle at the top for carrying. If you prefer a twist-lock closure, the designer has written a tutorial that explains the steps and modifications required here.
Horizontal access via a zipper around the base of the bag to a separate section for smaller items.
The interior of the bag has two slip pockets and one zippered pocket.
The strap is adjustable to the length of your choice.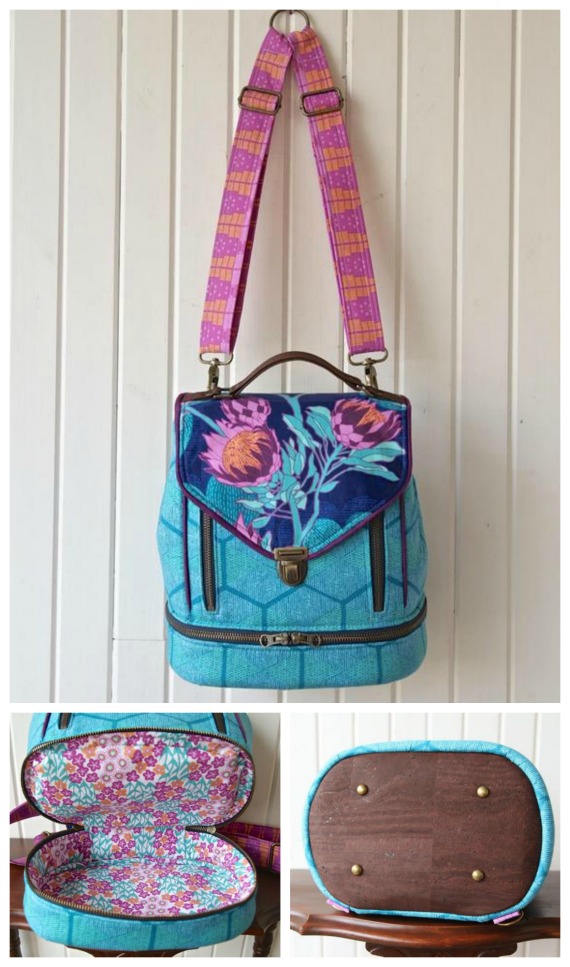 This is an advanced sewing pattern requiring previous bag making experience. The pattern comes with instructions to make a train case style bottom as the more advanced option. If you're not ready to tackle an advanced sewing pattern or prefer the intermediate version without the train case, the designer has prepared a tutorial for you that explains how to modify the construction. Please note that the train case portion requires a binding finish. The designer also recommends using fabric for the train case if you're looking for an easier sew. If you're an intermediate bag maker, the version of the bag without the train case is considered intermediate. This is a longer project, expect your first bag to take between 6-8 hours.
When finished The Clover bag will measure approximately 9.75 inches (25 cm) wide by 10.5 inches (27 cm) high by 6.75 inches (17 cm) deep.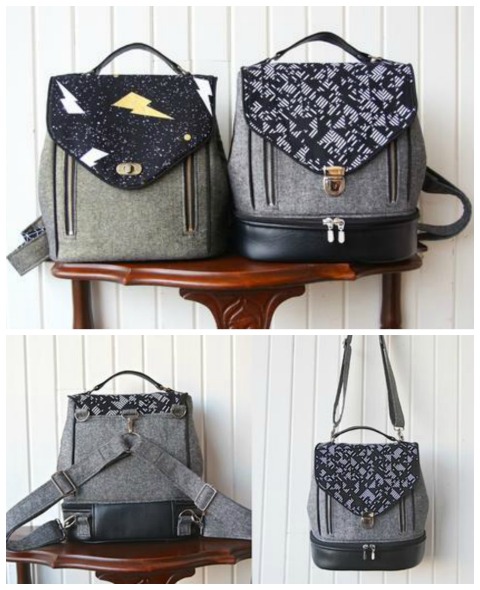 What you will need to make The Clover Convertible Bag:-
One fat quarter for the exterior fabric (flap),
1 yard (0.9 m) for the exterior fabric,
14" wide by 10" high (36 cm x 26 cm) of Vinyl for the exterior fabric – optional, you can use fabric throughout if you wish,
54" long piping – buy ready-made or make your own,
1.75 yard (1.6 m) quilt weight cotton for the lining fabric,
One fat quarter of interfacing – Peltex/Vilene Decovil 1,
6 yards (5.5 m) of fusible woven interfacing,
1.5 yards (1.4 m) of foam interfacing,
An assortment of purse hardware – see the pattern download for full details,
One 24" (61 cm) double-pull zipper (#4.5 or #5),
These are our most popular purse and handbag sewing patterns
Want even more purses and handbags to sew? Our shop is packed full of hand-picked favorites from talented designers, big and small. Here are a few recent additions you might like. Check them all out in our shop.