Kato Drawstring Project Bag pattern (with video)
|
All posts may contain affiliate links.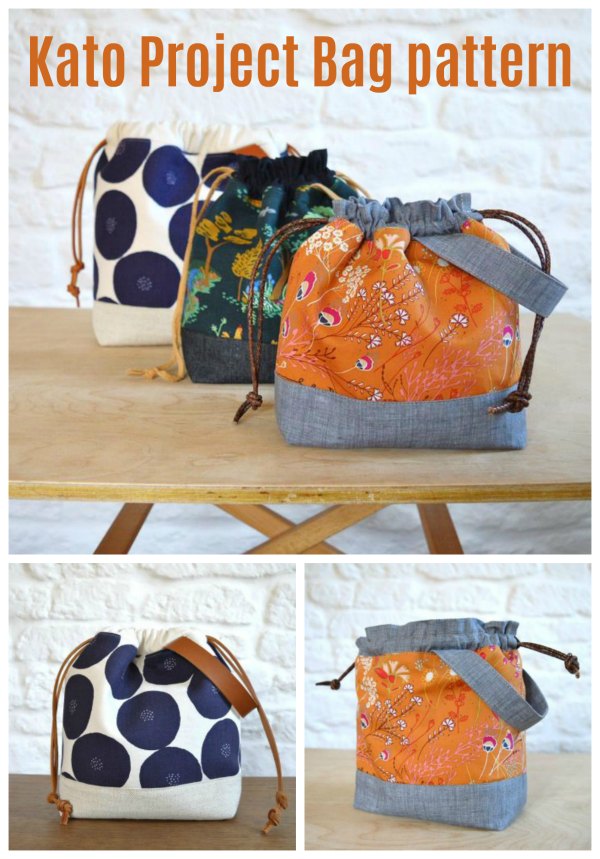 This is the Kato Project Bag from Kandou Patterns. The designer has made the pattern in three different sizes, so no matter what craft or project you are working on, you can sew the perfect sized project bag to carry or store your work.
It's a quick and easy sewing project where you'll end up with cute and stylish project bags. These drawstring bags are perfect for knitting, sewing, or embroidery projects when you are on the go.
Video tutorial:
Here's Jess from OklaRoots showing you how to make the awesome Kato Drawstring Project Bag.
You can fit lots inside these bags, with the smallest being ideal for small projects on the go like socks, a hexies projects, or Christmas decorations, and the large one is big enough to take a small afghan or sweater.
The end result of making yourself a Kato Project Bag is a beautiful quality product, which is fully lined with internal pockets and a stylish but simple drawstring closure.
The Kato Project Bag has the following features:
A practical range of sizes suitable for a variety of projects/uses
A sturdy base for protection and strength
A simple drawstring closure – use leather cord for a stylish finish
Instructions for a leather and/or fabric grab handle
Fully lined
Five internal pockets for organization.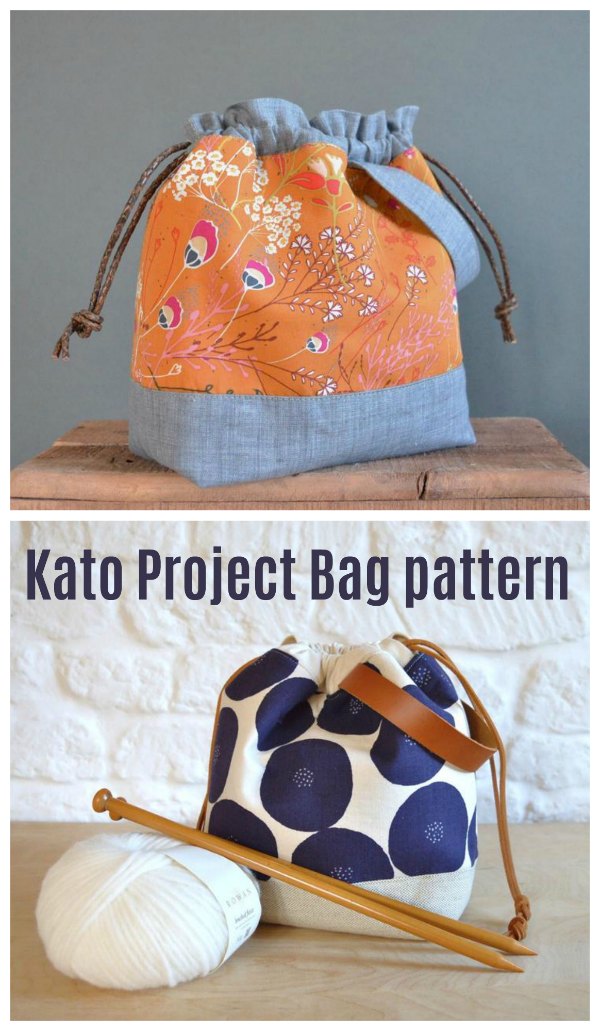 The designer describes her project as a really nice easy project for an improving beginner who is used to basic sewing and can use a sewing machine.
When you have finished making a Kato Project Bag, depending on the size of bag you make, it will measure approximately:
Large – 13½" by 11½" by 5″. Good for large sweater projects.
Medium – 12″ by 9½" by 4½".
Small – 10″ by 6½" by 3½". Perfect size for sock projects.
This sewing pattern download has 13 pages of clear, easy-to-follow step-by-step instructions and color photos to make this bag together with a set of full-scale computer-drawn templates that do not need to be scaled. You simply print, cut out and assemble the templates and use them to make the size of your choice. If you do want to work from measurements, full instructions are also provided so you can just measure cut, and sew with no printing needed. We love that you can pick from either option.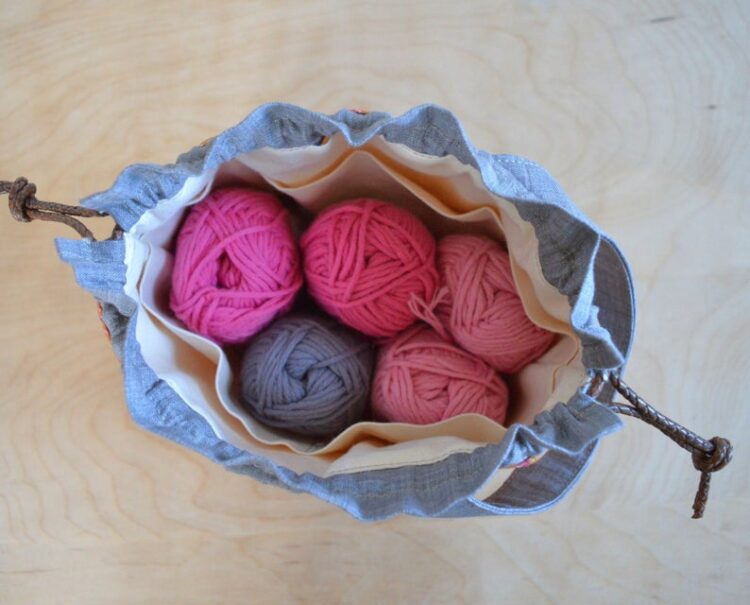 Could these handy project bags be your next sewing project? We think they should be!
If you would like to download the pattern you can click on the blue button below. And if you would like to see other bag sewing patterns from this designer then you can click on the red button below.
See all the patterns from this designer here
This pattern isn't quite right for you? We've got lots
more ideas for storage and organizers you can sew
to share on our
Pinterest
board dedicated to exactly that. Click below to follow this board, then Pin and save your favorite sewing patterns to your own boards for later. Don't forget to pin this article too.
We think you'll like these patterns for storage and organizers to sew
We know our readers just love to sew storage and organizer projects so we've got lots of them. We've handpicked some of our favorites to feature in our pattern store. These are some of the most popular that are readers are sewing now!