How to work with Kraft Tex
|
All posts may contain affiliate links.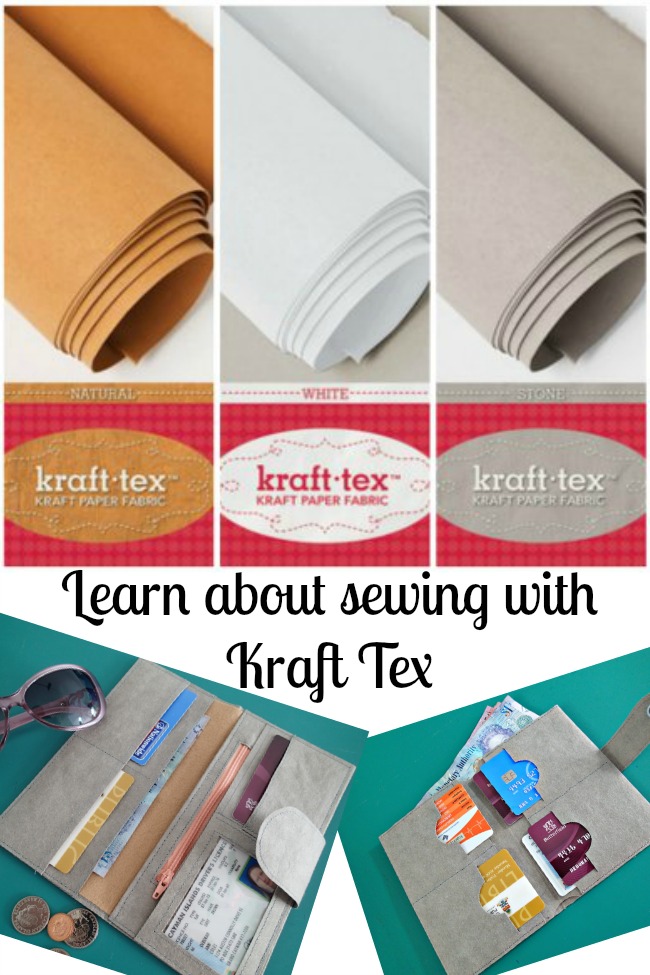 Have you tried Kraft Tex yet? It's quietly taking some areas of the bag-making community by storm.  Many of those who try it love it.
What is Kraft Tex?
Kraft Tex is a fiber product that comes rolled in a tube or buy the bolt and is described by the manufacturer as a 'paper fabric'.  Initially, it feels like cardboard, but with the right treatment it can take on a more leather-like appearance that makes it perfect for bag and wallet making.  It's been used in crafts of all sorts, and is adopted primarily by the paper crafting community, and mixed media artists, but has slowly been growing in popularity with the sewing community.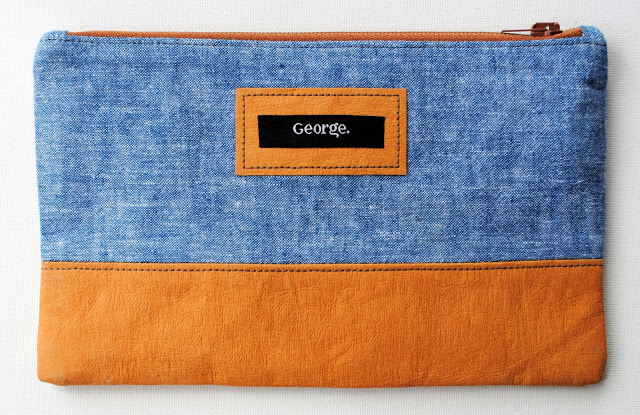 Great for adding accents to bags on straps and corners, its tough and hardwearing and looks even better with age. You know those labels on the back of Levi jeans?  It's very much like that and KT accents look great on denim bags and clothing. Kraft Tex can be sewn, embroidered, painted, colored, drawn on, dyed, shaped, stamped, embossed and lots more.  Works beautifully for labels, see above.
We think you'll love it!
How to work with Kraft Tex?
KT ideally should be treated before sewing with it to get the look you are after. It even sews best while still a little bit damp in some circumstances where it needs to be more flexible during construction to allow for turning bags etc, but can be pressed flat with a hot iron and it doesn't stick or burn.
Let's take a look at the various ways you can soak, boil, wet and crumple it to get the leather like appearance, in this video from So Sew Easy.
Where can you buy Kraft Tex?
Kraft Tex comes at the moment in 5 different colors and isn't so widely available in sewing stores although you may find it in larger craft stores.  There are places you can buy it online, and we recommend either getting it direct from the manufacturer via C&T Publishing or from Amazon.
Buy Kraft Tex at: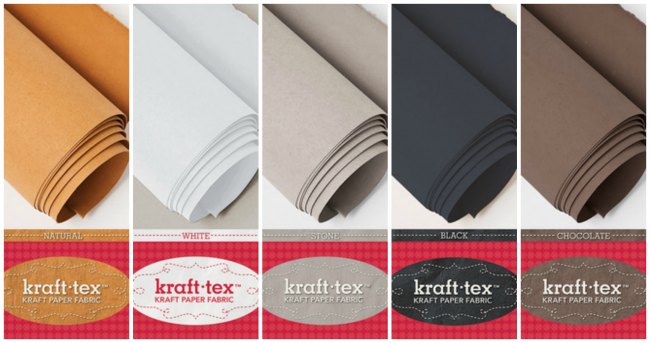 Breaking new!  We're working on developing a new sewing pattern for use with Kraft Tex so this will be the perfect opportunity for you to try it out.  Decide which color you like, or colors and place your order now.  You are going to love the wallets you can sew with this.