Triangle Pencil Case Pattern
|
All posts may contain affiliate links.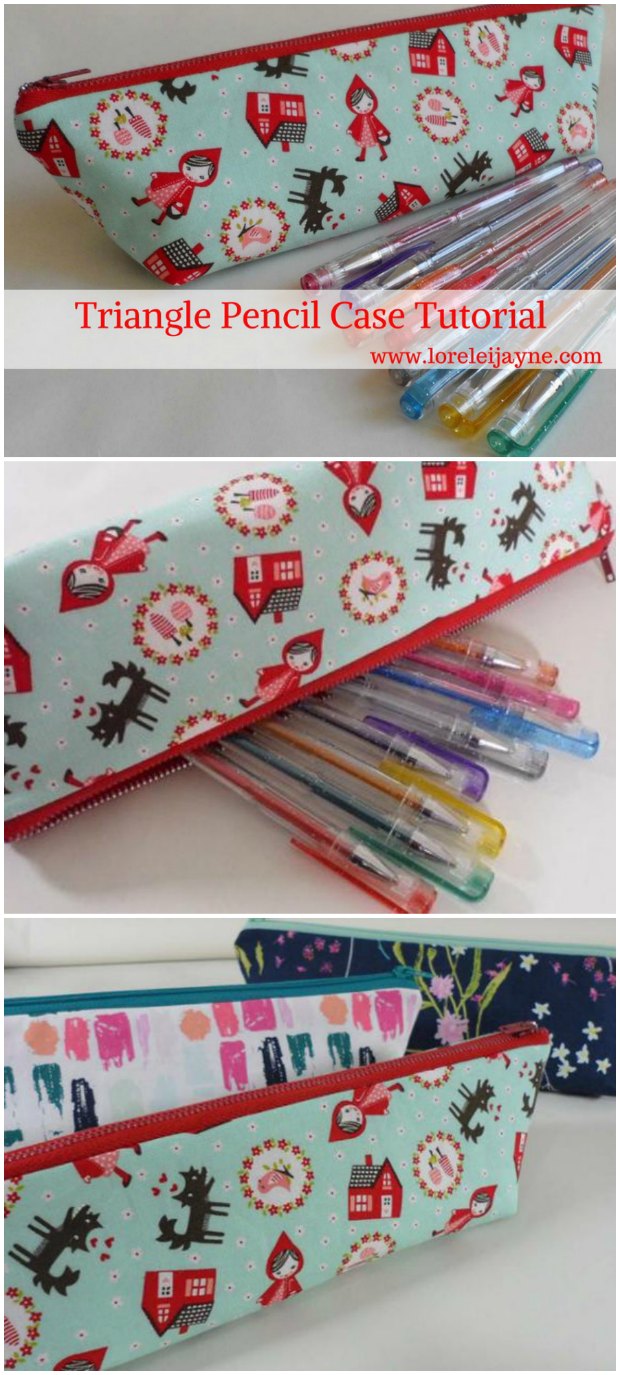 Looking for something simple to sew, perhaps ideal for a beginner to try? Then how about this triangle pencil case. Also works well for cosmetics brushes, or even kids/artist paint brushes too. In fact anything long and thin, crochet hooks perhaps – you get the idea!
It's made with fusible fleece and lightweight interfacing and fully lined. You'll be amazed how quickly you can sew these up. Perhaps ideal for a school craft fair or fundraiser? They only need small pieces of fabric so they may be ideal for your leftover pieces.
Looking for the perfect zipper, or just want to increase your stash of zippers for when the sewing mood takes you? Check out our favorite zipper suppliers on Etsy here for excellent price bulk buys.
Download the pattern piece here
Find the full written tutorial here