All posts may contain affiliate links.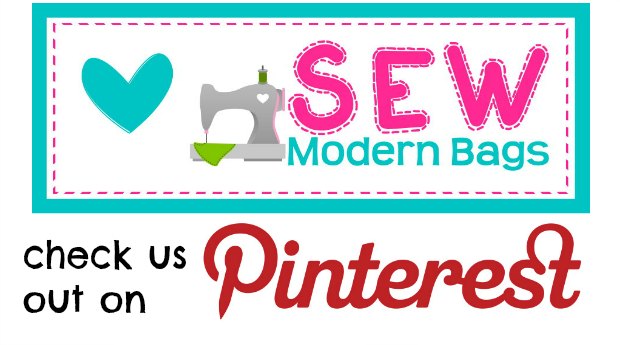 Do you have an account on Pinterest? You should! It's a brilliant way to save ideas, patterns, tutorials, even your favorite how-to videos. If you've ever used bookmarks in your browser you'll soon realise that searching through a list of titles from hundreds of web pages you've saved is not an easy way to find what you are looking for. That's where Pinterest is the best!
Pinterest is a visual bookmarking system. Save web pages in folders, each with a picture and description that you can pick yourself so you will always remember what the bookmark was about, or what the pattern looked like. Then it's easy to find exactly what you are looking for – even a year or more from now.  Simply browse through your board of bag sewing patterns until you find the picture of the bag you want. Click and go right back to it – easy.
Here are some of our most recent pins on our Pinterest account.
Pinterest is also a fantastic search engine. If there is something you want to find, Pinterest can work better than Google for somethings, because you can instantly see the image that is the result of your search. Want to find a wallet sewing pattern? Search on Pinterest for Wallet Sewing Pattern and there you are – a fantastic visual display that you can easily scroll through to find wallets that are perfect for you!
Follow our profile, Sew Modern Bags, on Pinterest and you'll see our new pins in your newsfeed, along with other bag sewing pins that Pinterest recommends for you. Click Follow here to follow ALL of our boards, or visit the profile on Pinterest and just follow the individual boards you are interested in.
Our 'Bags to sew' board seems to be the most popular and it's here that you will usually find all the new bag patterns we find for you. That one is a must-follow!
Now get back into your sewing room and get back to work – Pinterest can be addictive so don't spend too long enjoying and repinning all that great sewing content.
Follow us here