Kersey Tye Messenger Bag sewing pattern
|
All posts may contain affiliate links.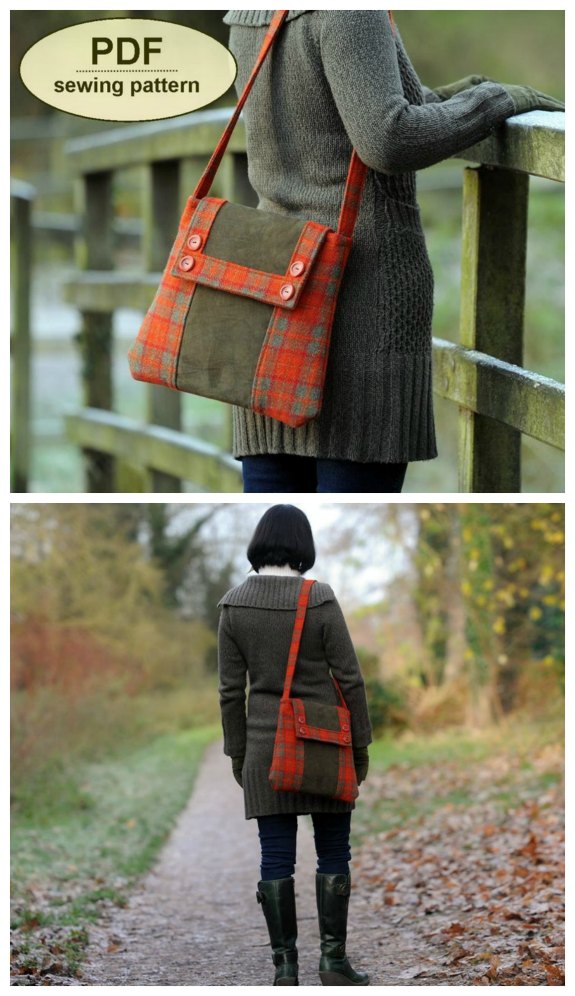 If you want to make yourself a small messenger bag style purse, then here is a beautifully designed classic sewing pattern from a well known and highly respected designer, Charlies Aunt.
This is the Kersey Tye Messenger Bag. The designer describes this bag as a "versatile pieced design, which combines1940s-style inventiveness with modern-day simplicity and functionality".
As a real bonus, you'll be able to make your Kersey Tye Messenger Bag in two different heights and with long and shorter strap options, all from the same pattern. On the taller version, there is an exterior pocket on the front panel. Instructions are also included for an interior pocket with flap. When making the Kersey Tye Messenger Bag it is best made in two toning or contrasting fabrics.
When you have finished sewing the Kersey Tye Messenger bag your bag will measure approximately:
Tall version = 12½" (32cm) high by 15″ (38cm) wide
Shorter version = 10½" (27cm) high by 15″ (38cm) wide.
When you purchase this digital sewing pattern there will be 10 pages including the cover, general, cutting out and step-by-step instructions and 8 pattern sheets with the templates.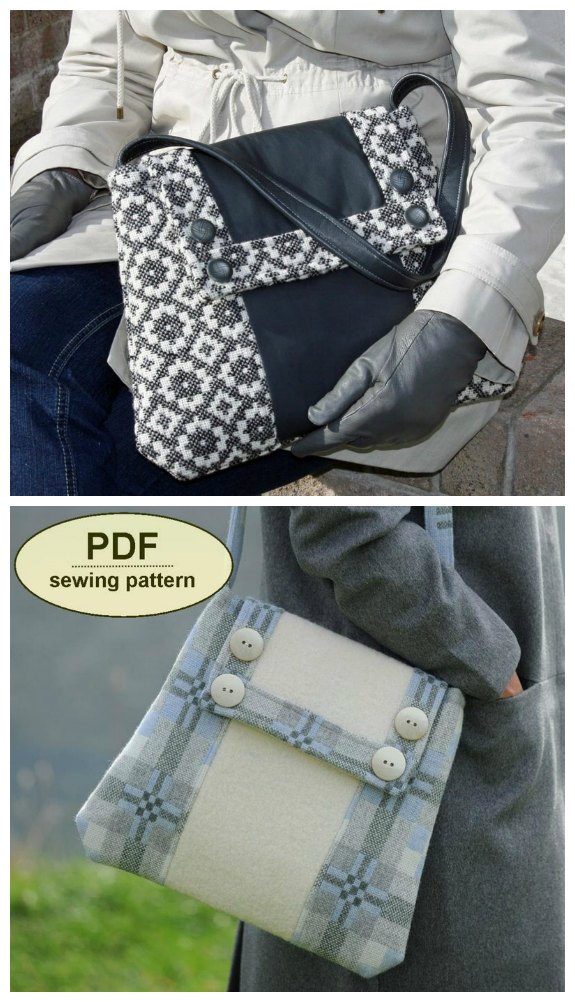 What you will need to make the Kersey Tye Messenger Bag
2/3 yard (60cm) of 54" (140cm) wide, or 1 yard (92cm) of 44" (112cm) wide exterior fabric 1
½ yard (50cm) of 44" (112cm) wide exterior fabric 2
2/3 yard (60cm) of 44" (92cm) wide lining fabric
2/3 yard (60cm) of 36" (92cm) wide sew-in craft interfacing
½ yard (50cm) of 36" (92cm) wide fusible interfacing
5" (13cm) x 40" (102cm) of fusible web for strap
One magnetic snap set
Four buttons approx. 1¼" (35mm) diameter to flap
Thread to match the fabric