Vekza Bowler Bag (with video) sewing pattern
|
All posts may contain affiliate links.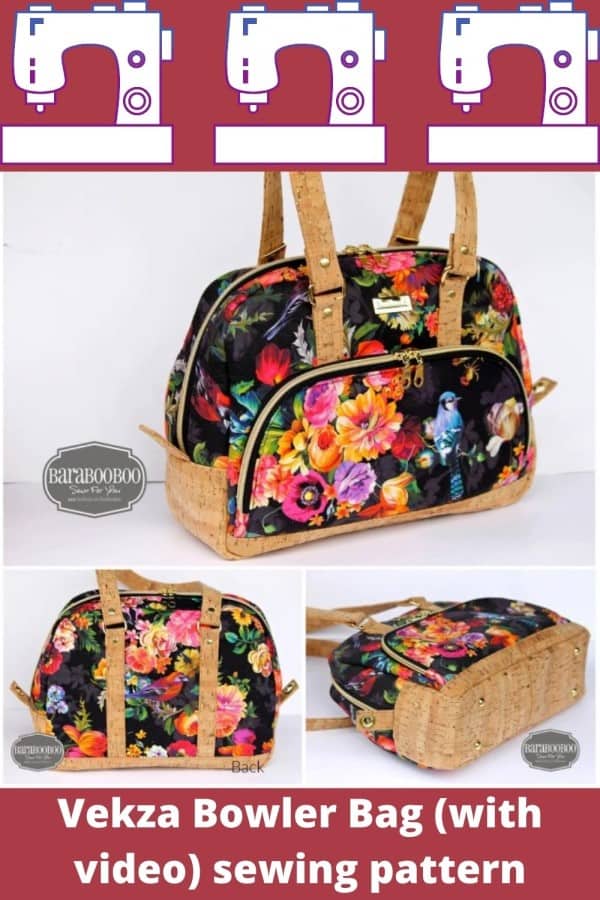 The Vekza Bowler Bag is Country Cow's first pattern to include binding. Why? Because binding is the perfect way to get gorgeous curves on the exterior of your bag. Someone described it to her as acting like a skeleton to provide the bag with good structure, and that's a great way to think about it. It's a great new skill to learn so don't be put off if it's your first time.
This sophisticated bowler bag features a curved front zip pocket and inside it has a zip and slip pocket. It has rolled handles and a lovely shape.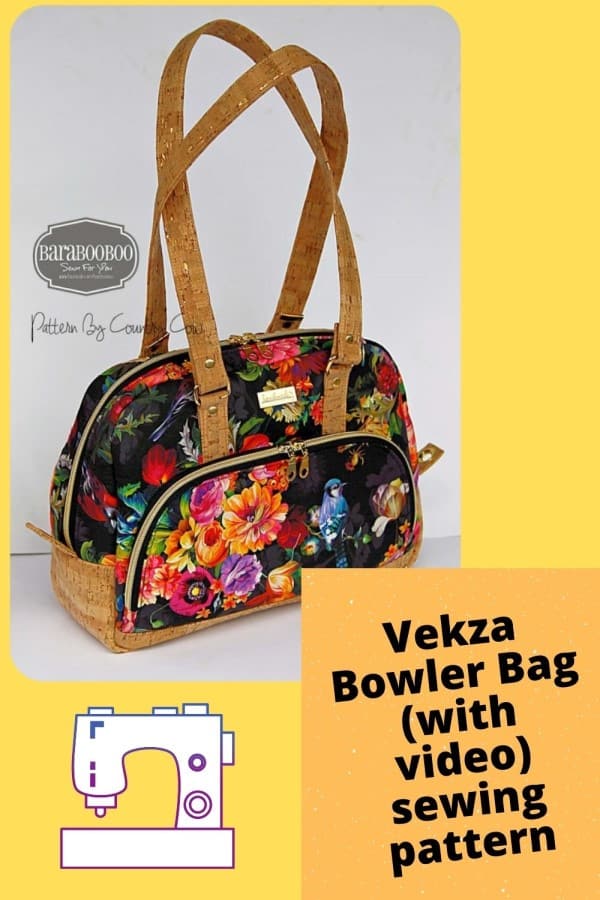 Sizing info:
When you have finished making yourself a Vekza Bowler Bag it will measure approximately 9″ tall by 12 1/2″ wide by 4″ deep.
Skill level:
Overall the pattern isn't too complex, you just need to take your time and follow the tips to getting a great curve on that front zip pocket – that's why the designer rated her project suitable for an intermediate sewer.
And if you would like to see how to make the Vekza Bowler Bag then click on play below and watch the 1-hour 46-minute video from the designer Country Cow.
What you will need to make the Vekza Bowler Bag:-
44″ No.5 zipper tape and four zipper pulls,
One 10″ No.3 zip,
Four 1″ rectangle rings,
2/3 of a yard of exterior fabric (44″ wide),
3/4 of a yard of lining fabric (44″ wide),
1 1/2 yards of medium woven interfacing – SF101/Wovenfuse/G700 (35″ wide),
2/3 of a yard of sew-in foam – Bosal/Annie's S&S/Style-Vil (35″ wide),
A piece of fusible fleece 6″ by 12″ – Pellon 987F/Thermolam/Vilene H640,
2 1/2 yards of double fold binding,
1 1/4 yards of piping cord (optional for rolled handles),
Four bag/purse feet (optional),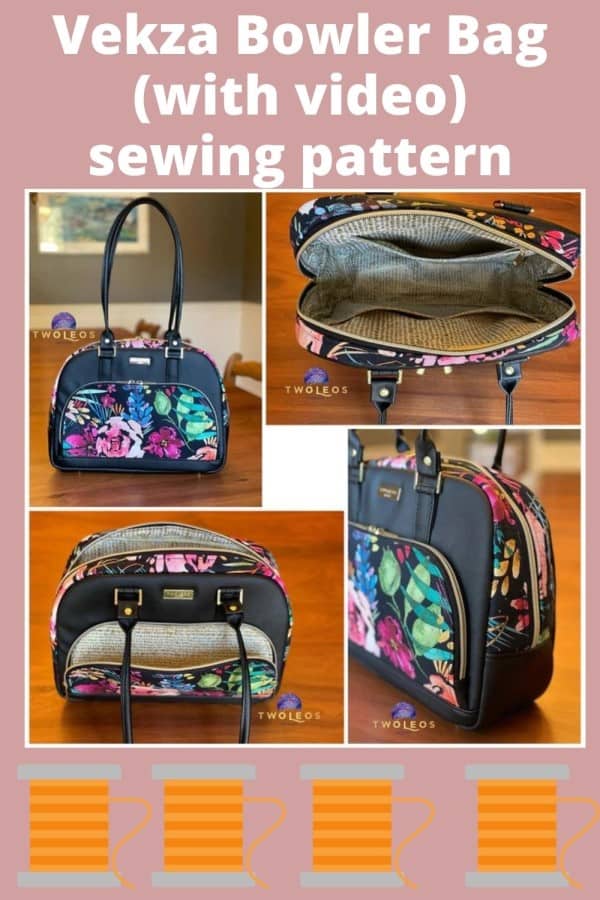 If you would like to download the pattern you can click on the blue button below.
These are our most popular purse and handbag sewing patterns
Want even more purses and handbags to sew? Our shop is packed full of hand-picked favorites from talented designers, big and small. Here are a few recent additions you might like. Check them all out in our shop.