Cute Pyramid Pouch FREE sewing pattern
|
All posts may contain affiliate links.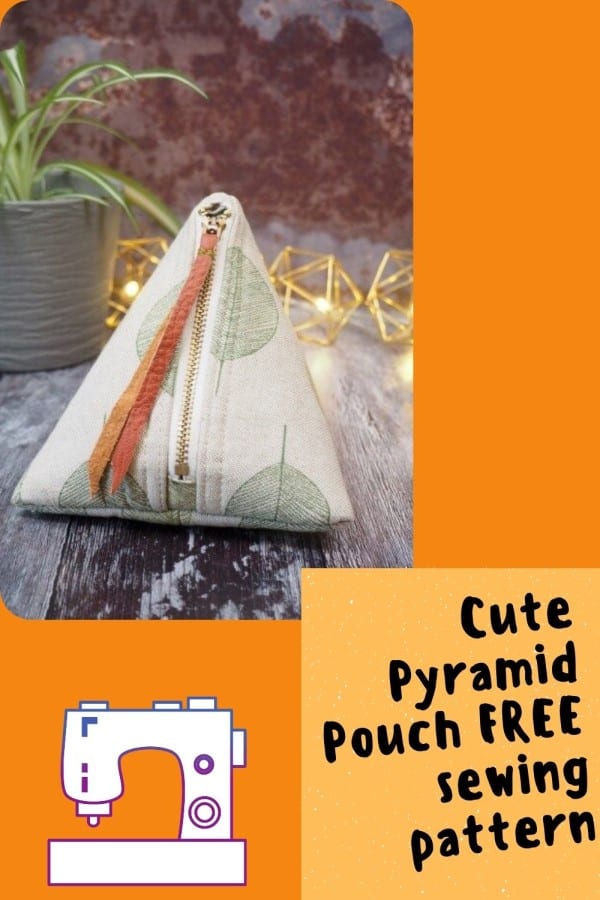 This is the Cute Pyramid Pouch FREE sewing pattern.
We are all very lucky and privileged that the designer, Debbie from The Folk Art Factory, loves to make zipper pouches, and that she has given us all this pattern for FREE!
Debbie is quite obsessed with making zipper pouches and giving them away to friends and family. As Debbie says they are so useful and there are so many shapes and sizes possible, she just loves how they fit into her life.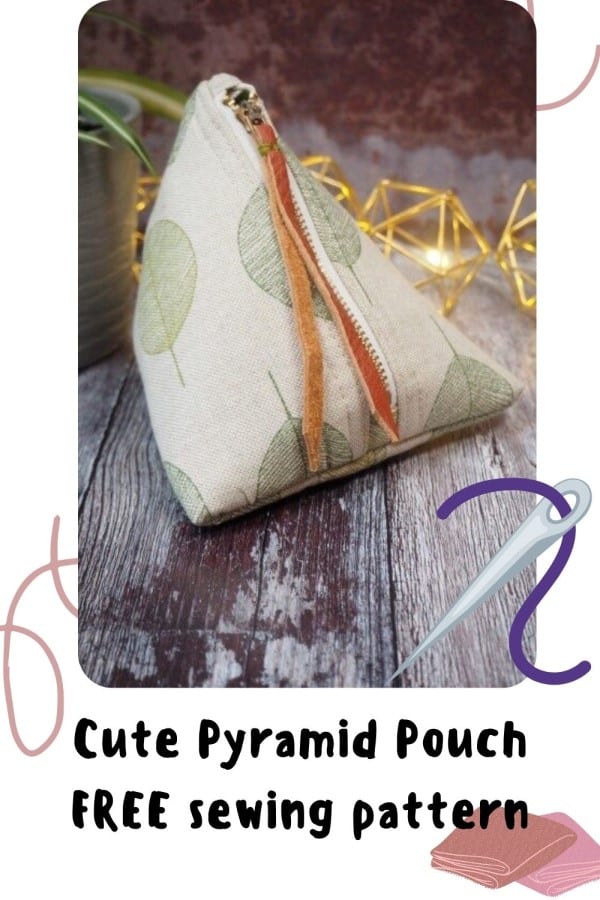 In the past, she has made zipper pouches that are half-moon and also round but this time, she wanted to change it up a bit and go for a pyramid.
This zipper pouch is beautiful. It's also quick and easy to make and they need next to no fabric so they are a good scrap buster!
Skill level:
As far as what skill level you need to be to make one of these cute pyramid pouches Debbie rates her project as easy and suitable for a confident beginner.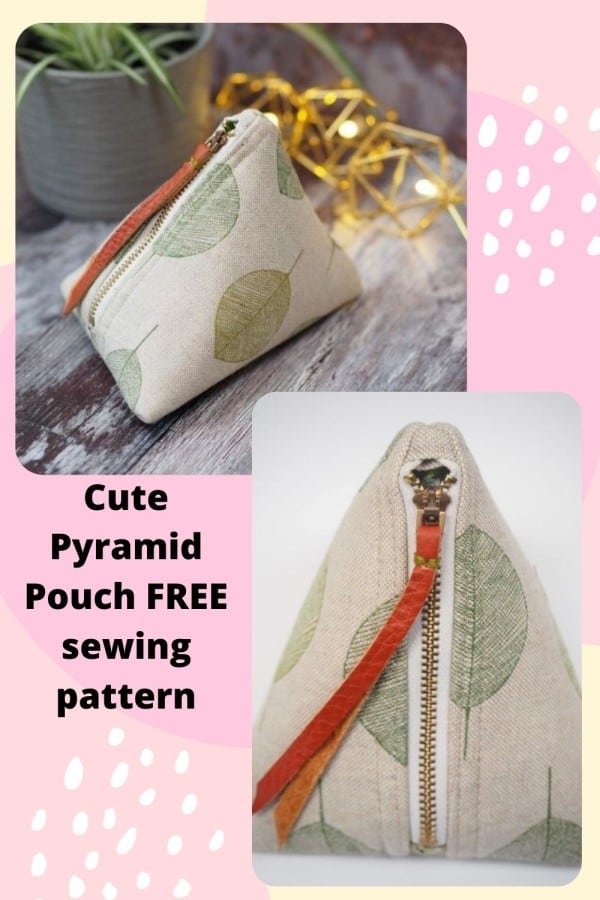 What will you need to make a Cute Pyramid Pouch:-
One fat eighth of the outer fabric. The designer used light canvas,
One fat eighth of the lining fabric to coordinate,
One fat eighth of style-vil foam interfacing (Vlieseline),
One 4 1/2″ metal zipper,
Something to decorate the zipper pull. The designer loves a leather strip but you can use a charm, a piece of ribbon, or anything at all,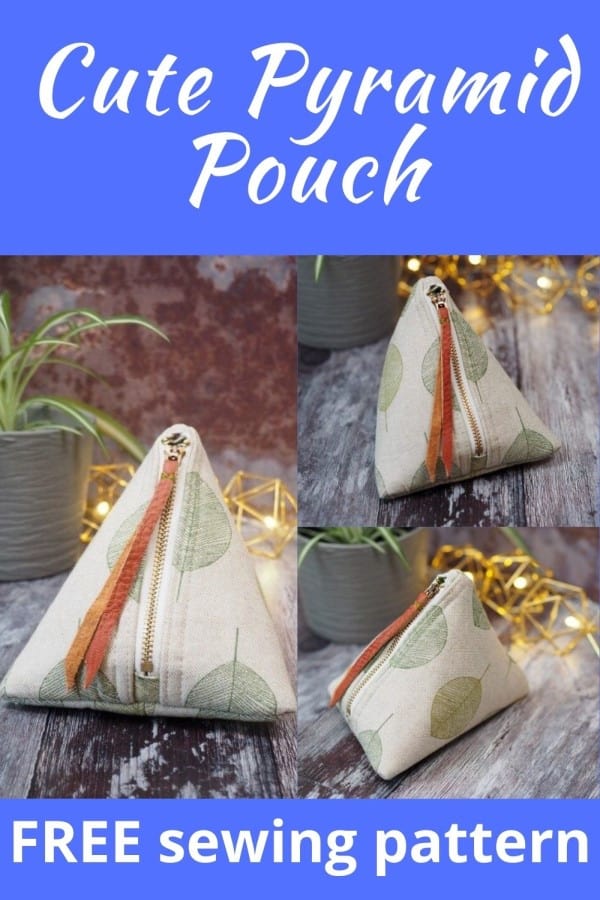 Please note that this is a cut and measure pattern. PLEASE remember to measure twice and cut once and always read the instructions through and assemble the materials before you start.
If you would like to download the free pattern you can click on the purple button below.
Click here for the FREE pattern
And if you would like to see other bag sewing patterns from this designer then you can click on the red button below.
See more patterns from this designer here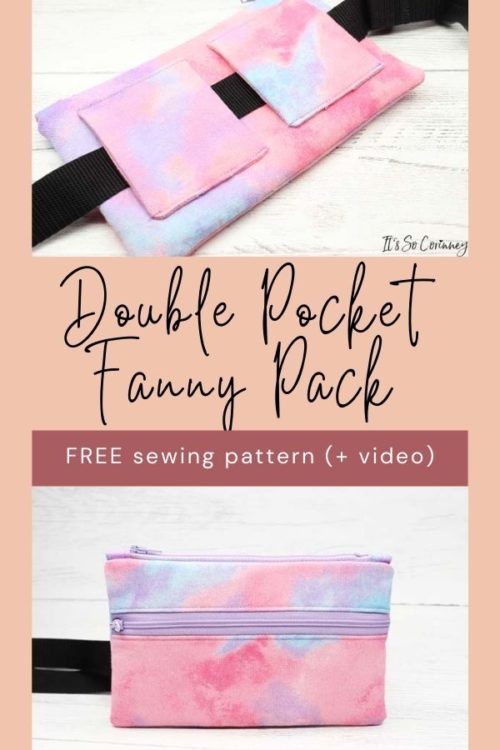 Liking this free pattern? Great! You would make our day if you 'bought us a coffee' to help with the site running costs. Thank you.