Sew a jelly roll tote bag – video
|
All posts may contain affiliate links.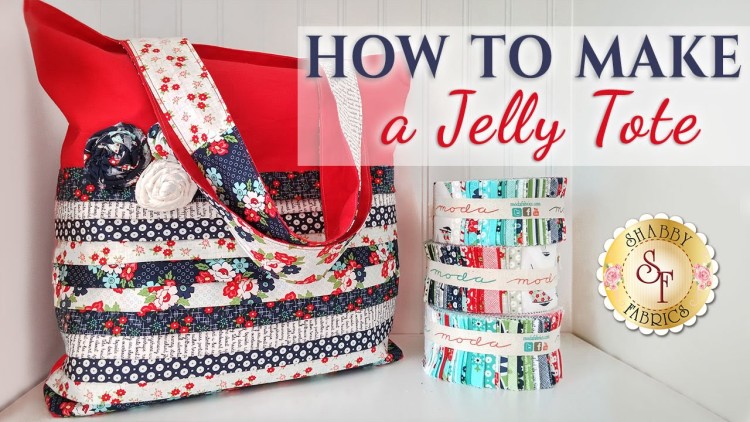 Do you have a jelly roll or two at home?  Maybe you bought it because you loved the fabrics, maybe even intended to make a quilting project with it, but then it sat neglected  🙁  Well here is a perfect video tutorial for how you can take that pretty jelly roll and turn it into a glorious tote bag to showcase all those wonderful fabrics you fell in love with originally.
We love jelly rolls!  They can often be bought in seasonal designs, or color themed packs or in the latest trends such as chevrons.  It's the perfect way to get a lot of bang for your buck when it comes to the best fabric designs.  Check out some of our favorites below.
Don't have a jelly roll?  No worries!  Cut 2.5 inch wide strips of fabric from your left-overs from other projects and use those instead.  A great way to recycle any fabric pieces that are left over from other sewing but too small to use on their own.
Template download with dimensions for the bag
SHOP For your Jelly Rolls Here