The Emily Tote Bag (with video) sewing pattern
|
All posts may contain affiliate links.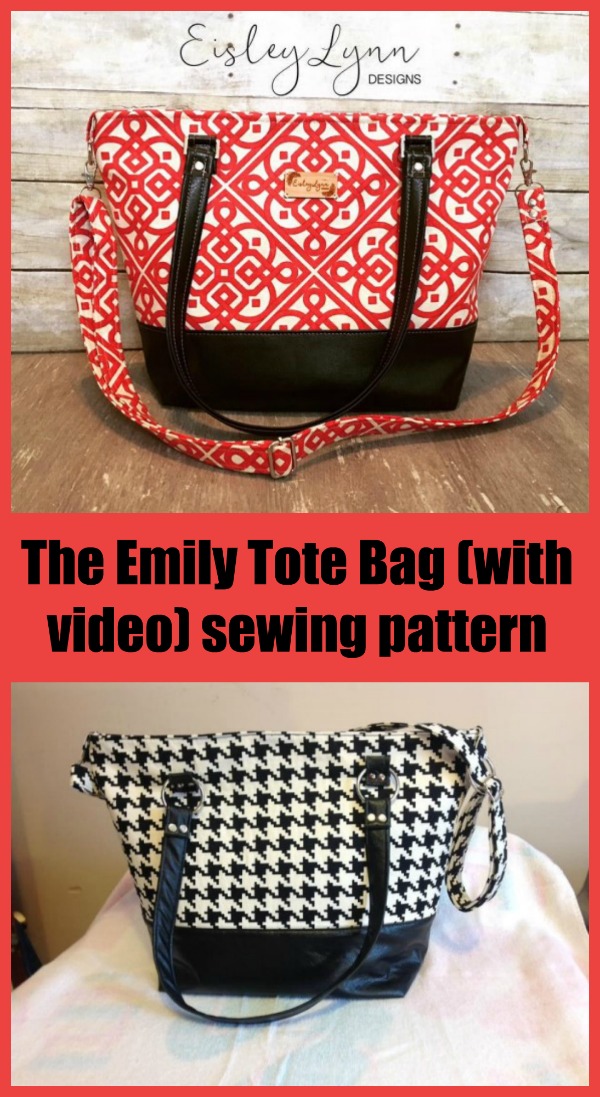 The Emily Tote Bag is an essential tote purse that can be worn as a cross-body or as a shoulder bag! This simple to sew tote purse pattern is the ideal larger size bag for everyday use for the busy lady, and allows the design of your fabric to shine through.
This easily customizable pattern has two inside zippered pockets, a recessed zipper closure, and a removable shoulder strap. It's great for beginners with some basic knowledge. You get three patterns in one. There are a series of videos you can watch to take you through the sewing of this bag and show all of the different options that you can mix or match – watch them below.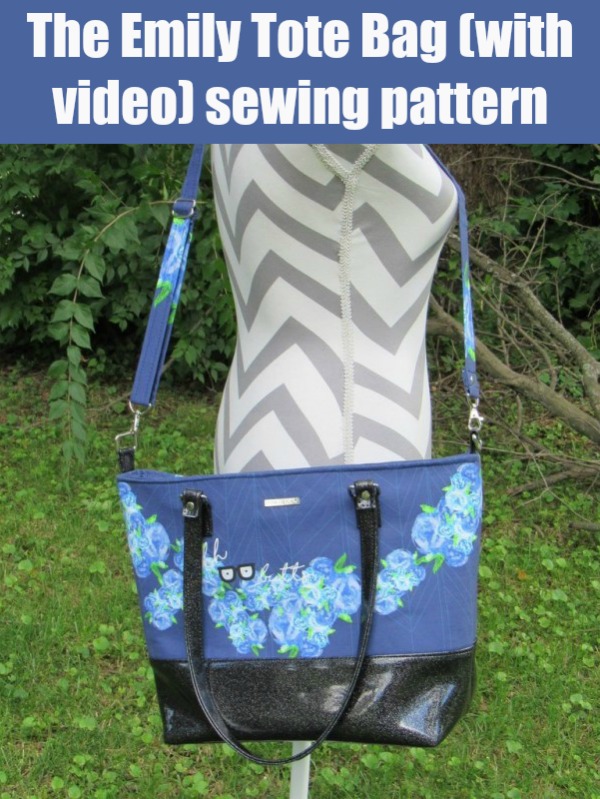 Options:-
With or without a crossbody strap, with or without handles,
Different strap/handle lengths depending on how you want to carry it,
Magnetic snap top closure or recessed zipper closure,
Options for pockets both inside and out, slip pockets or zipper pockets,
Optional zippered center divider in your lining,
Reverse applique options on the vinyl purse.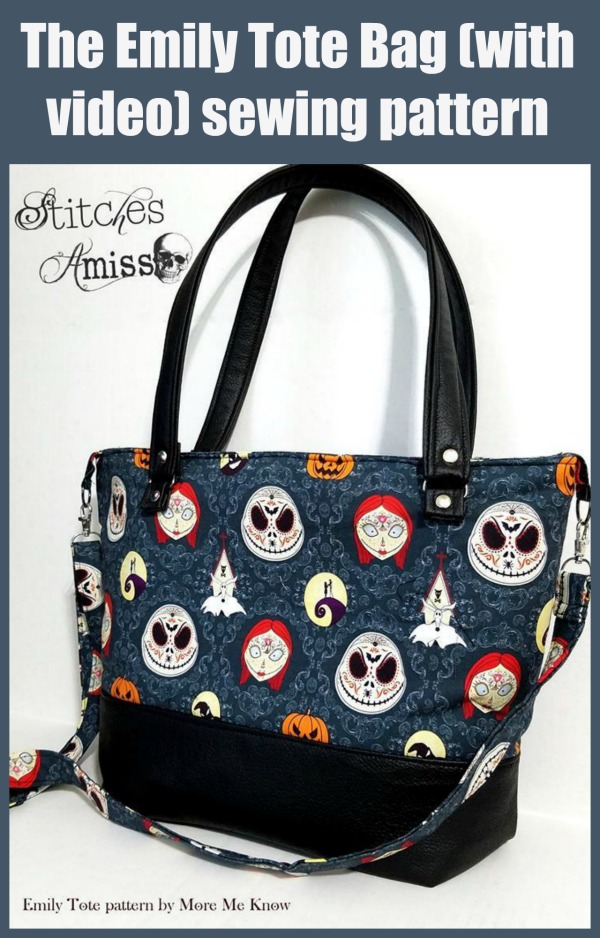 Sizing info:
When you have made yourself an Emily Tote Bag it will measure approximately 17″ wide by 12″ tall and 5″ deep.
Skill level:
The designer estimates that it will take you 2 to 4 hours on average to sew one of her Emily Tote Bags. A full video tutorial is provided.
The awesome designer has made four videos showing you how to sew this pattern, which you can view below. There are interesting variations and options in the videos for you to enjoy.
What you will need to make the Emily Tote Bag:–
Double-Sided Basting Tape – Not optional, you'll want it. Trust Me,
3/4 Yard Exterior fabric (Vinyl or Leather),
1 Yard Lining Fabric (Quilting Cotton or Waterproof Canvas),
1/2 Yard of Non-Woven Interfacing *Such as Decovil Light,
One or more 18" or longer Handbag Zipper,
One or more 7" or longer all-purpose Zippers,
Four 1" rectangle rings,
Two 1" Triangle Buckles,
Two 1" swivel clips,
One 1" slide adjuster,
Coordinating Thread,
*Optional* five Purse Feet,
*Optional* 18 mm Snap,
*Optional* Topstitch Needle,
*Optional* Contrast fabric to Reverse Applique,
*Optional* Exact-o Knife and Stencil to Reverse,
Applique,
Reverse Applique,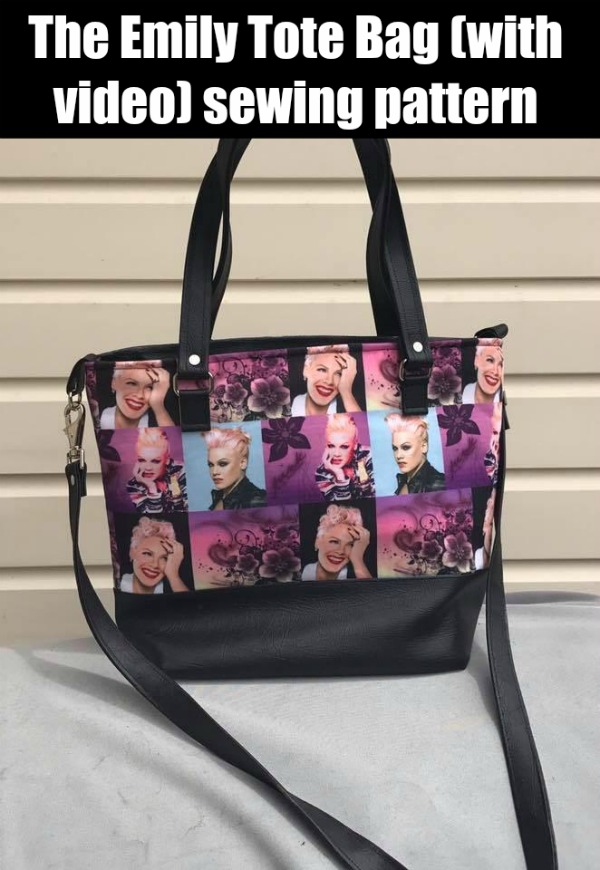 The pattern:
The pattern is made up of 33 pages in total including 9 pages of pattern pieces. You can download the pattern by clicking on the button below.
The designer has lots of other great patterns, nearly all with videos, including some free ones, and lots of patterns that are very inexpensive. You can see all of More Me Know's patterns by clicking on the button below.
See all patterns from More Me Know here
This one wasn't quite right for you? What about these instead?
Want even more purses and handbags to sew? Our shop is packed full of hand-picked favorites from talented designers, big and small. Here are a sample selection you might like. Check them all out in our shop.