How to install eyelets and grommets – FREE video
|
All posts may contain affiliate links.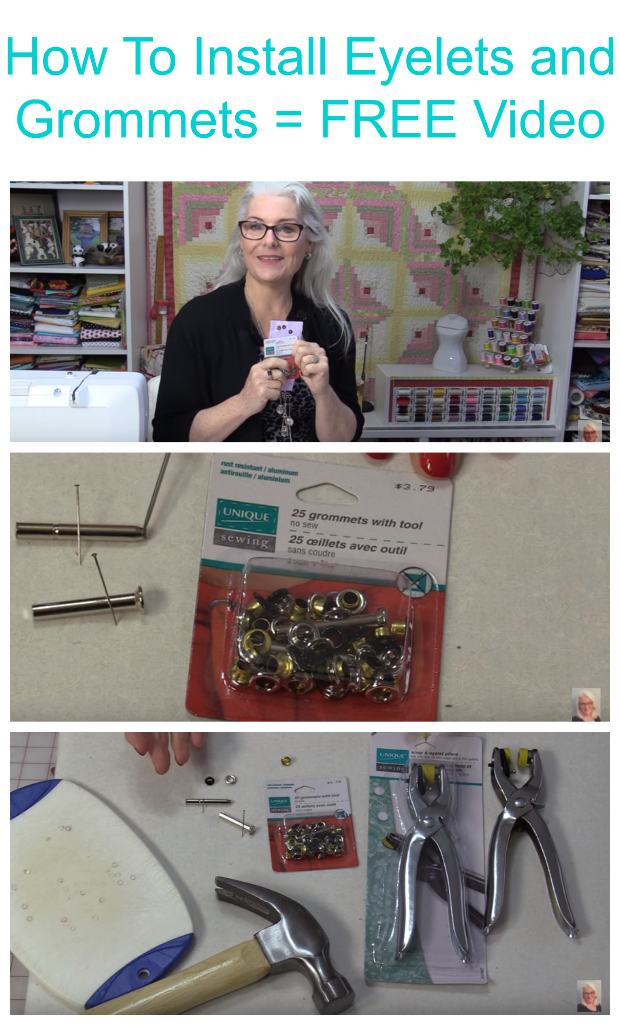 Don't know the exact difference between a grommet and an eyelet? We have to admit, we have often used the terms interchangeably and didn't really know the difference. But they are two different items and in this video Laura will tell you the difference – so now we know!
While they both can look similar from the front, the grommet has two pieces that fit together while the eyelet is only one piece and folds itseslf over to the reverse with a special eyelet fitting tool. The grommet gives a nicer finish if the back will be seen.
If you want to learn how to install Eyelets and Grommets, then click on the play button below and watch this excellent little video tutorial and become an expert in no time at all. This video is courtesy of the very awesome channel SewVeryEasy.
Now you can use grommets in your future bag-sewing patterns. They can make nice decorative features and sometimes also be a part of the closure of the bag, such as a drawstring around the top of a backpack or napsack. You can even use then to thread decorative elements such as ribbons.
Where can you buy these fun purse making supplies?
Don't forget to check out ETSY too. Lots of great purse hardware suppliers there to pick from. Support small business.
Watch the video here to learn how to use eyelets and grommets