Sew a bag with mesh panels – video
|
All posts may contain affiliate links.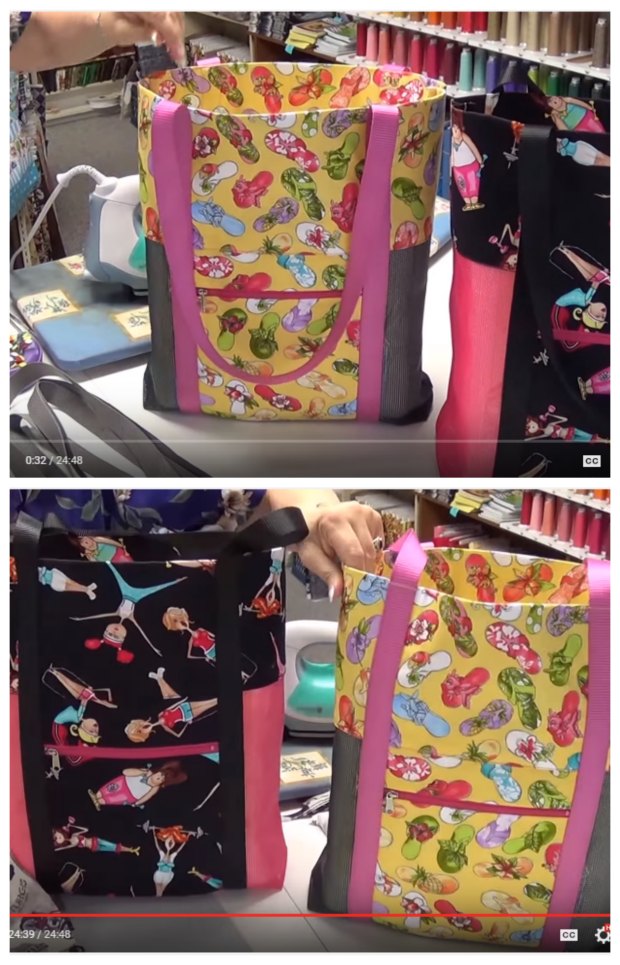 Mesh is amazing to work with and great for bags like this one, or perhaps where you want air to flow through such as a gym bag, or a bag for the kids wet swimming gear, or even for a smart beach bag. Take a bag like this to the beach and the sand will just shake right out the bottom, through the mesh – easy!
We weren't able to get any better pictures of the bags, but they are basically made entirely from mesh, with a fabric top, fabric side pocket and webbing handles. Makes them very sturdy and yet light weight.
No pattern is needed for this bag, just follow the instructions in the video. You can make this simple bag in any size you like. We think turning those dimensions on their side would be good, to create a bag that is wider, and not so tall. What do you think?
You can get the mesh in all sorts of bright and funky colors too so don't think you only have to use black or grey.
Here are some examples and resources for you where you can buy the sort of plastic mesh used in these bags.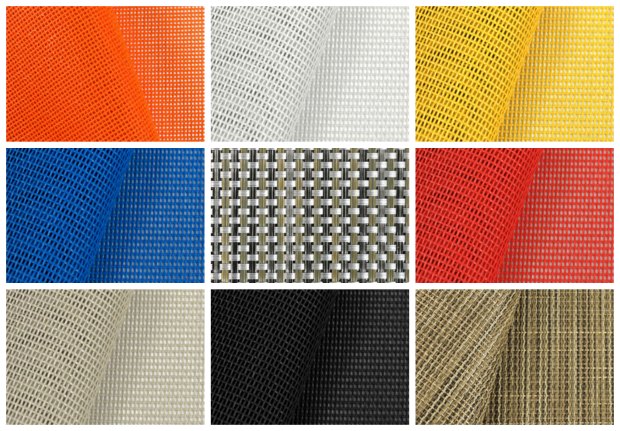 Amazon USA – vinyl coated mesh
Watch how to make your own mesh bag
Sew more tote bags and you'll be happier - we promise 😉
When you just need to sew and don't want to get into a really complicated project, you can't beat a classic sewing pattern for a tote bag. We've got 50 of our favorite tote bag patterns hand-picked for you in the store. Go to the shop page to find them all saved by category.